Senate Republicans Defeat Jobless Aid Measure Over Deficit Fears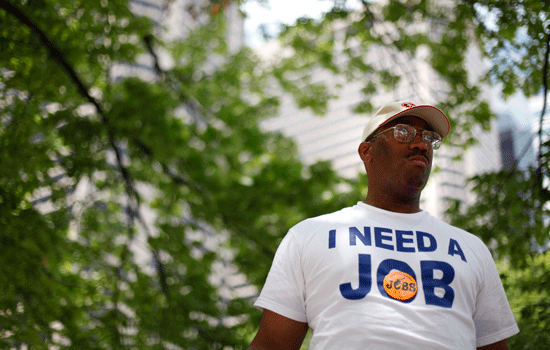 The Senate has failed to reach an agreement to extend weekly jobless benefits, leaving more than a million out-of-work Americans without an unemployment check by week's end.
The 57-41 loss was a major blow for President Obama and Democrats. They needed three more votes -- for a total of 60 -- to stop a GOP filibuster.
The rejected bill would also have provided billions of dollars in new aid, protecting the jobs of tens of thousands of state and local government workers as the country begins to emerge from the worst recession in seven decades.
Both sides potentially are poised to turn the vote into an election issue with the midterms just months away. Democrats already are hammering Republicans as unwilling to help the unemployed, while Republicans warn of out-of-control debt under Democratic policies.
Democrats have been trying to advance Thursday's measure for months as an insurance policy against a double-dip recession. But in the end, they failed to woo a single Republican despite cutting the measure to pacify GOP deficit concerns. The bill would have added $35 billion to the deficit.
"It adds new taxes and over $30 billion to an already staggering $13 trillion dollar national debt," Minority Leader Mitch McConnell of Kentucky said.
Only one Democrat, Ben Nelson of Nebraska, voted with Republicans. Another, Robert Byrd of West Virginia, did not vote.
The White House issued a statement critical of the Republican filibuster.
"By blocking an up or down vote on this legislation, Republicans in the Senate obstructed a common-sense package that would save jobs, extend tax cuts for businesses and provide relief for American families who have suffered through the worst economic downfall since the Great Depression, even after Democrats offered multiple compromises to gain Republican support for the bill," the statement said.
Sen. Olympia Snowe, R-Maine, the one real shot at bipartisanship, gave an hour-long speech before the vote on why she could not ultimately support the bill, primarily chastising Democrats for raising taxes on small businesses.
Snowe argued that the jobless benefits in the bill should have been "decoupled" from the broader legislation. Democrats are not prepared to do that, according to a senior Democratic leadership aide.
"I think that ultimately it's become the result of a yawning chasm that exists between the artificially generated political landscape in Washington and the actual real-world state of our economy that Americans have been experiencing on a daily basis beyond the capital beltway," Snowe criticized.
Senate Finance Committee Chairman Max Baucus, D-Mont, the primary architect of the catchall legislation, pleaded with his colleagues Thursday to no avail.
"Let's remember what this bill is all about," he said. "This bill would help American families face this great recession. The bill works to strengthen the economy, put Americans back to work."
Republicans immediately tried to pass a one-month extension of unemployment benefits that would have been fully paid for with unallocated stimulus funds. But Democrats objected.
Senate Majority Whip Dick Durbin, D-Ill, decried the move, using stimulus funds which are supposed to stimulate job creation. McConnell pointed out that his bill would simply use the same funds Democrats used in the bill that failed to get 60 votes.
Fox News' Trish Turner and The Associated Press contributed to this report.