Senate Panel Passes Health Bill, as CBO Predicts Cost Explosion in House Version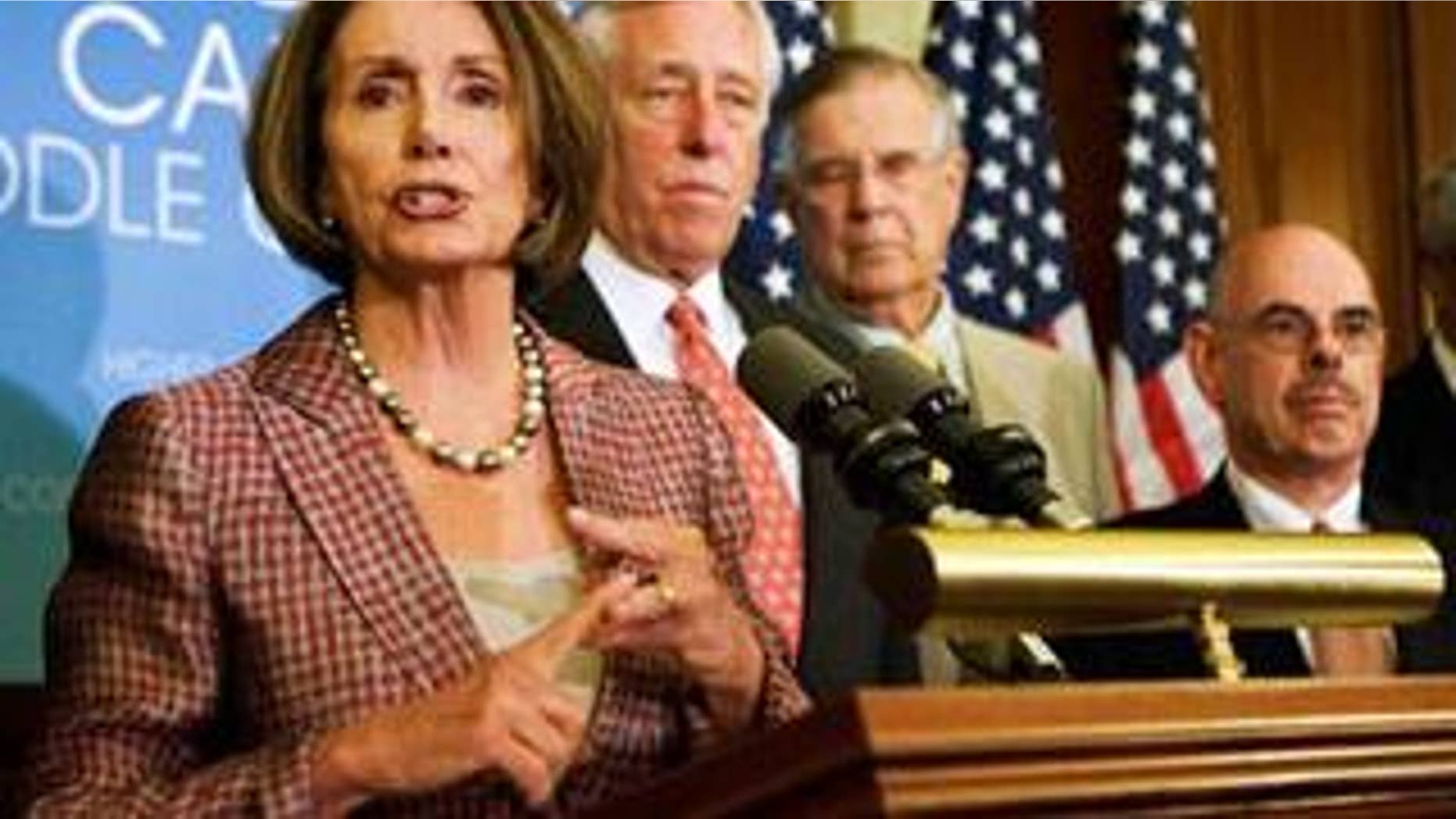 The comprehensive health care overhaul being pitched by House Democrats could lead to a cost explosion in the long-term, a preliminary analysis from the Congressional Budget Office suggests.
Meanwhile, President Obama's vision for health care reform narrowly passed its first test Wednesday, as a Senate committee became the first to act on a bill aimed at overhauling the system.
In a party-line vote that reflected deep concerns over costs, the Senate Health, Education, Labor and Pensions Committee voted 13-10, with all Republicans on the committee opposing, to pass a $600-billion version that would expand coverage to nearly all Americans by requiring individuals get insurance and employers to contribute to the cost.
The bill would provide federal aid to families and individuals making less than four times the poverty level, or about $88,000 for a family of four.
That's just the first hurdle for one of several bills, each with fluctuating cost estimates. For the House Democrats' version, the CBO estimate tagged the 10-year cost of the plan at just over $1 trillion.
"On a preliminary basis ... the proposal's provisions affecting health insurance coverage would result in a net increase in federal deficits of $1,042 billion for fiscal years 2010 through 2019," the report said, citing additional expenses for Medicaid and other federal subsidies.
One Democratic aide said the bill would add up to $1.5 trillion over the next decade. But the CBO estimate showed that even if the price tag holds to $1 trillion, more than 80 percent of the costs will hit in the last five years. This indicates that after 2019, taxpayers could be hit with a rising tidal wave of health care expenses resulting from the shift in health care coverage from the private to public sector.
Amid those staggering estimates, advocates and foes of such a plan are facing off in a pitched battle on Capitol Hill, coinciding with the tame-by-comparison drama of Sonia Sotomayor's Supreme Court confirmation hearing.
"This bill has massive spending and massive tax increases to try to cover the spending in the bill," Rep. Dave Camp, R-Mich., said at a press conference with other congressional Republicans Tuesday, complaining about a provision in the House bill to tax the wealthy. "Half of that will be hit on small businesses."
In a fundraising appeal titled "Hillarycare revisited," the Republican National Committee warned about "Obamacare" and said the government "already runs car companies, banks and mortgage companies. Republicans believe that the last thing the American people want is government telling them when and where -- or even whether -- they can get medical treatment for their families."
On the other side of the aisle, Democrats -- though hardly in lockstep over how to achieve reform -- are escalating their call for action against a tightening timetable.
Obama, who warned Congress not to delay upon returning from his latest overseas trip, gave another pep talk to Congress on health care reform Wednesday afternoon. He said the "status quo" was unsustainable and called on Congress to "buck up" and pass legislation.
Rep. Henry Waxman, D-Calif., the chairman of the House Energy and Commerce committee, gave a similar assessment.
"We cannot allow this issue to be delayed. We cannot put it off again," he said."We, quite frankly, cannot go home for a recess unless the House and the Senate both pass bills to reform and restructure our health care system."
In the Senate, Majority Leader Harry Reid said he wanted floor debate to begin a week from Monday. With the Senate Finance Committee still struggling to reach consensus on its own bill, that timetable could slip. Even so, it underscored a renewed sense of urgency.
Obama's political organization is launching a series of 30-second television ads on health care, which will begin airing Wednesday in Washington and on cable TV nationally. A version will run on local stations in eight states -- Arkansas, Indiana, Florida, Louisiana, Maine, North Dakota, Nebraska and Ohio -- to prod senators to back the health care effort. They will run for two weeks.
In the ads, private citizens describe problems they've had with the medical system and say it's time for action. The sponsor is Organizing for America, Obama's campaign organization, which has become part of the national Democratic Party. The group would not reveal the cost.
All involved were mindful of the dwindling days before Congress leaves town. Obama wants legislation through the House and Senate before then to slow rising costs and extend coverage to some 50 million uninsured Americans.
Under the House Democrats' plan, the federal government would be responsible for ensuring that every person, regardless of income or the state of their health, has access to an affordable insurance plan. Individuals and employers would have new obligations to get coverage, or face hefty penalties. The CBO estimated that the plan would reduce the number of "nonelderly" uninsured by 37 million over 10 years.
The legislation calls for a 5.4 percent tax increase on individuals making more than $1 million a year, with a gradual tax beginning at $280,000 for individuals. Employers who don't provide coverage would be hit with a penalty equal to 8 percent of workers' wages, with an exemption for small businesses. Individuals who decline an offer of affordable coverage would pay 2.5 percent of their incomes as a penalty, up to the average cost of a health insurance plan.
Three House committees will begin voting on the bill Thursday. Changes in the legislation are likely to satisfy a group of moderate and conservative Democrats who are withholding support.
The 1,000-page bill is unlikely to attract any Republican backing, and business groups and the insurance industry immediately assailed it as a job-killer.
The Finance Committee was striving to produce a bill by the end of the week, though the committee's chairman, Sen. Max Baucus, D-Mont., acknowledged it would be a challenge to meet Obama's timeline.
The Associated Press contributed to this report.