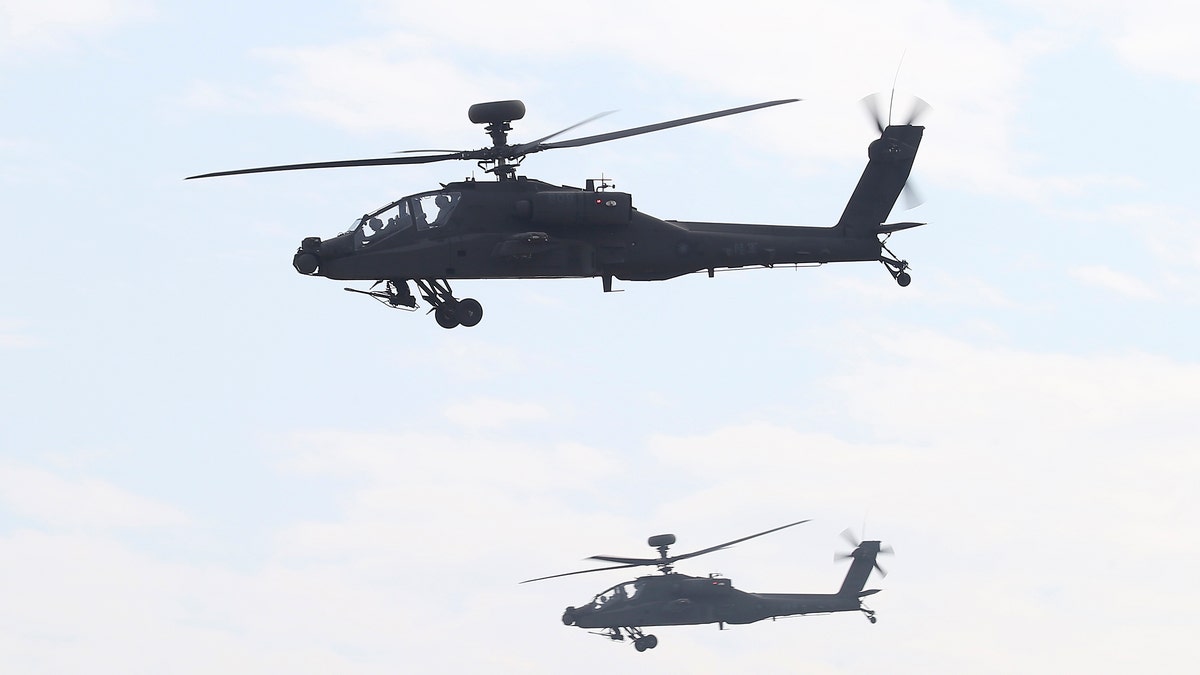 WASHINGTON – congressional panel has signed off on the sale of Apache helicopters to Iraq as it battles the growing threat from Al Qaeda militants within its borders.
New Jersey Sen. Bob Menendez, the Democratic chairman of the Senate Foreign Relations Committee, and other lawmakers had been blocking the long-term transfer of the helicopters over concerns that the Iraqi government could use them for internal crackdowns instead of national defense.
The lawmakers had pressed the State Department for several months on the issue.
A congressional aide said Monday that the leasing and sale of the helicopters had cleared the panel. The Defense Security Cooperation Agency said the estimated sale of the helicopters is $4.8 billion and the lease $1.37 billion, including equipment, parts, support and training.