Senate Democrats push to renew, expand Violence Against Women Act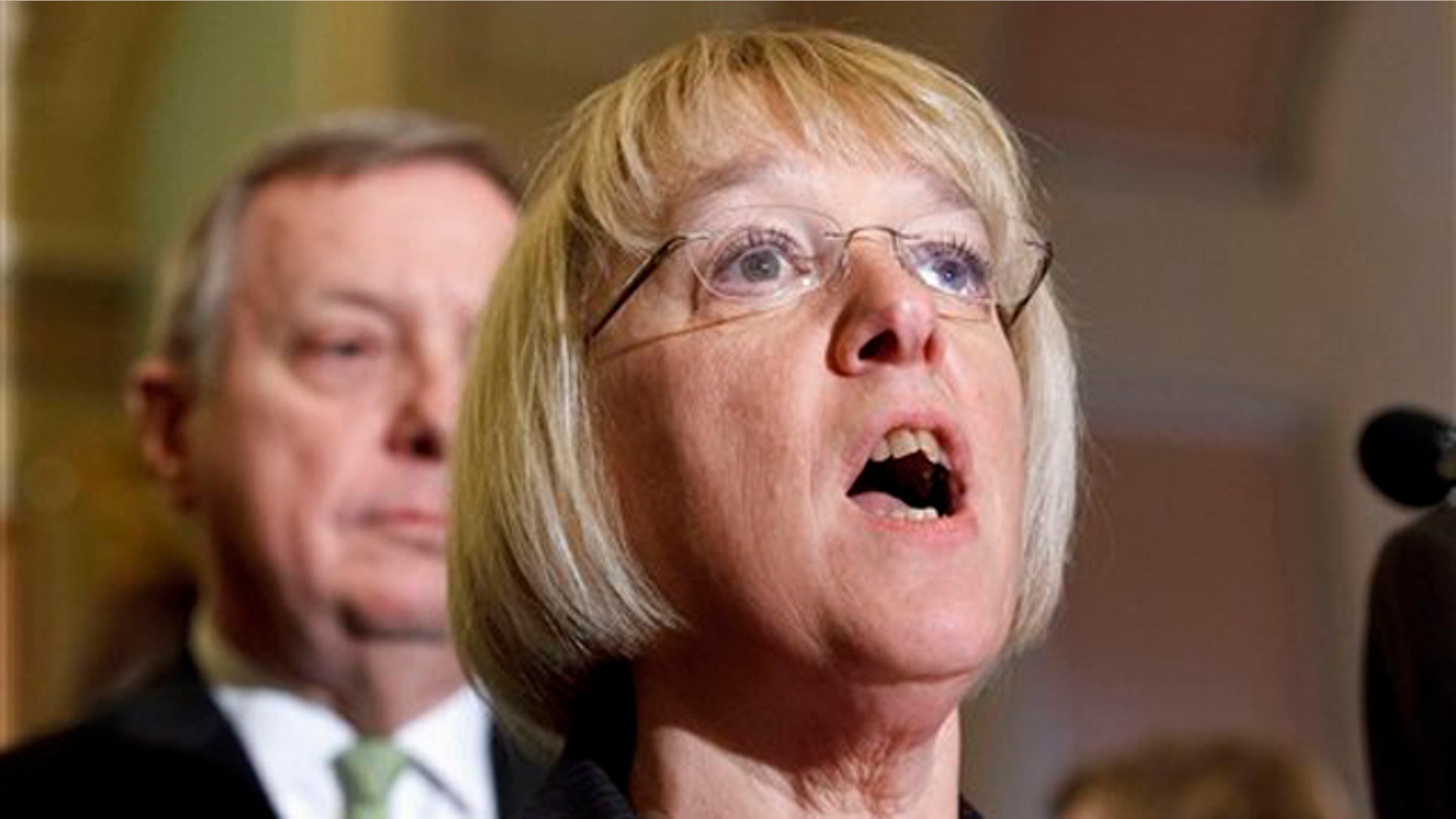 Senate Democrats tried again Thursday to portray Republicans as being at "war against women," this time by trying to renew and expand a law to stop violence against women and give victims financial assistance.
Providing federal money for the Violence Against Women Act has had wide support from both parties since it was signed in 1994. And co-sponsors include several Republicans: Sens. Scott Brown of Massachusetts, Susan Collins of Maine, Mike Crapo of Idaho, Lisa Murkowski of Alaska and Olympia Snowe of Maine, as well as Republican Sen. Mark Kirk of Illinois, who is on leave recovering from a stroke.
Still, the timing of the Senate debate is notable. It comes at the height of an election year in which the presidency and the congressional majorities are at stake. And Democrats already are accusing Republicans of not standing up for women on contraception, abortion rights, health insurance and now domestic violence.
While grappling for a way to rebut that narrative, Republicans said the legislation would add objectionable measures to the Violence Against Women law.
One such provision would add gay and transgender victims in the protections. Republicans also object to a provision regarding visas for immigrant victims.
Two weeks ago, Republicans narrowly lost a Senate vote that would have reversed President Obama's directive that health insurers pay for the cost of birth control pills or devices even if they object on moral or religious grounds.
Republicans criticized Democrats for making a scene Thursday on the Senate floor without having so much as scheduled a vote. Senate Republican leader Mitch McConnell complained that the issue distracted from a small business bill that could create jobs.
"Their plan isn't to work together to make it easier to create jobs but to look for ways to make it easier to keep their own, then use it for campaign ads in the run-up to the November elections," said McConnell, who has voted for the Violence Against Women Act in the past.
The act, which would add government funding and legal muscle to the fight against domestic violence, has been reauthorized several times and this year has a total 58 co-sponsors -- and it needs the support of only two more senators for the 60 votes needed to overcome a filibuster.
"Protecting women against violence shouldn't be a partisan issue," Sen. Patty Murray, chairwoman of the Democratic Senatorial Campaign Committee, said from the Senate floor, where a group of female senators spoke in favor of the legislation.
The measure also would give American Indian tribes authority to prosecute non-Indians who commit violence against American Indian women, which raises concern among some opponents about giving tribal courts increased power over defendants who are not tribal members.
In 1978, the Supreme Court ruled that tribes do not have authority over people who are not American Indian, even when the crime takes place on a reservation and involves a member of a tribe.