Sen. Tuberville vows to continue hold on Biden defense nominees over 'illegal' Pentagon abortion funding
Alabama Republican Sen. Tommy Tuberville clashed with Democratic Colorado Sen. Michael Bennet on the Senate floor over the DOD holds
Republican Alabama Sen. Tommy Tuberville vowed Thursday to continue his hold on all of President Biden's Department of Defense nominees over what he said was the Pentagon's "illegal" policy of providing travel expense reimbursement, as well as paid time off, for those service members and their families receiving abortions.
Tuberville made the commitment during a speech on the Senate floor objecting to an attempt by Sen. Michael Bennet, D-Colo., to force a vote on the nominees, which led to an angry response from the latter.
Tuberville first announced he would block all DOD nominees on Feb. 17, just one day after the Pentagon outlined its new abortion policy, and has so far prevented the Senate from approving what is typically a block of nominees in a single vote.
SEN. TUBERVILLE RIPS BIDEN FOR USING VA, PENTAGON TO PROMOTE ABORTION: 'SHAMEFUL'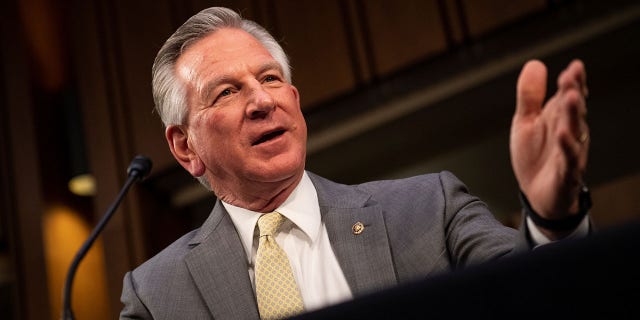 "I will continue to come down here and lay out the facts for as long as my colleague from Colorado wants to. We talked about this less than a month ago. The facts have not changed. My position has not changed. And so I reserve the right to object," Tuberville told the body.
Tuberville reacted to Bennet claiming his holding of Biden's defense nominees was "unprecedented" by pointing to a January report from Defense News in which the latter threatened his own objections to Biden's nominees over Defense Secretary Lloyd Austin's "refusal" to meet with him concerning the administration's decision to move the U.S. Space Command from Colorado to Alabama. Tuberville also referenced a previous hold by Sen. Tammy Duckworth, D-Ill., of over 1,000 military promotions.
"Federal law only allows the military to provide abortions in three very narrow circumstances: rape, incest and threat to the life of the mother. Yet the Biden administration has turned the DOD into an abortion travel agency. They did it by using just a memo," Tuberville said.
JUDGE SUSPENDS WYOMING'S NEW ABORTION BAN DAYS AFTER IT TAKES EFFECT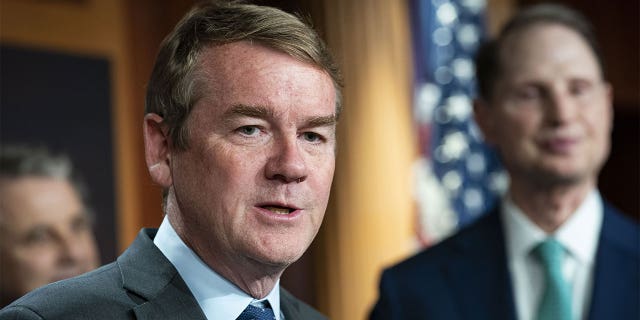 "The Biden administration wants abortion on demand for not just those enlisted in our military, but their family members as well. This would expand the policy to millions of people. Now, taxpayers, the American taxpayers are on the hook to cover non-chargeable, paid time off and travel cost for abortions for our military and their families. Again, nobody voted for this. This goes beyond the law," he said.
Tuberville added that he wished Democrats were just as concerned about the growing recruitment crisis plaguing the enlisted ranks of the U.S. military, blaming the cause on the Biden administration, and pointing to what he called liberal indoctrination within the armed forces.
Bennet avoided directly responding to the concerns posed by Tuberville over the Pentagon's policy to provide funding for abortion as it relates to federal law. Appearing frustrated, he instead railed against abortion restrictions, as well as the Supreme Court overturning of Roe v. Wade, and suggested abortion restrictions were contributing to the military's recruitment and readiness problems.
SENATE GOP PLOTS CONFRONTATION OF 'WOKE' PENTAGON AS MILITARY READINESS, MORALE PLUMMET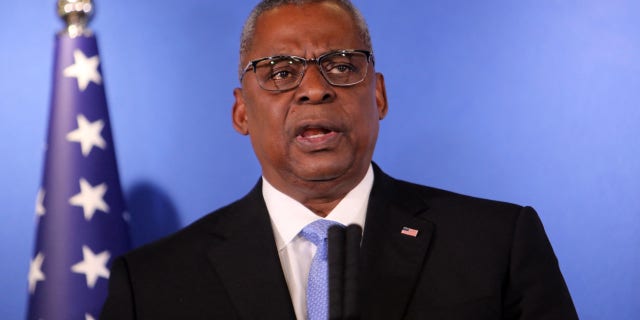 This isn't the first time the two senators have clashed over the issue. Earlier this month, Tuberville's objection to the nominations sparked a similar heated debate between the two.
Both House and Senate Republicans have ongoing probes into the Pentagon's abortion, and other "woke," policies amid what has been a drastic drop in military morale and readiness.
CLICK HERE TO GET THE FOX NEWS APP
In October, a report by the Heritage Foundation ranked the U.S. military as "weak" for the first time in the annual assessment's nine-year history, citing years of sustained use, underfunding, "poorly defined priorities," "wildly shifting security policies," "exceedingly poor discipline in program execution" and "a profound lack of seriousness across the national security establishment."