Sen. Ted Cruz, Rep. Bill Flores Praise Valedictorian Who Changed Speech To Focus On Jesus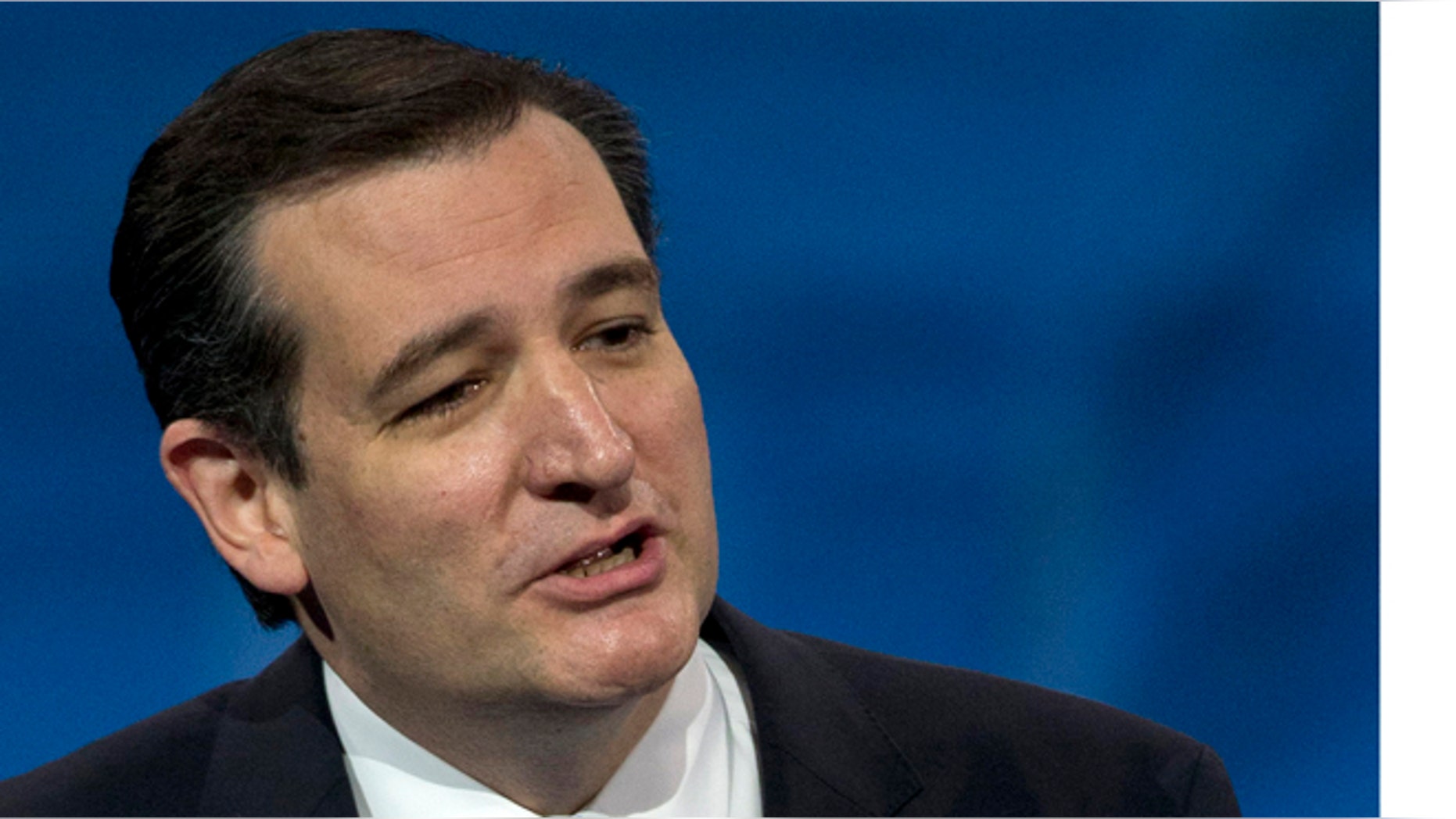 Sen. Ted Cruz called a high school valedictorian in Texas last week to voice his support for his decision to ditch his original speech for graduation and instead thank Jesus.
The student, Remington Reimer, had obtained the Joshua High School's official support for his original speech, but then surprised everyone by deviating from it.
The student's decision drew warnings by the principal, who threatened to undermine his career at the U.S. Naval Academy, where he is set to attend in the fall.
"I was intimidated by my high school principal's threat to my future simply by speaking about my constitutional rights and religion," Reimer, 19, said by phone Friday, according to the Dallas Morning News. His principal has denied making any threat.
Cruz, R-Texas, told Reimer in a telephone call that he was to be commended for standing up for what he believed was right, and called the student a "true patriot."
In his speech, Reimer thanked Jesus and had pointed criticism for administrators who attempted to muzzle him, according to the Morning News.
U.S. Rep. Bill Flores, R-Bryan, who recommended Reimer for a spot at the Naval Academy after meeting him at several Junior Reserve Officers' Training Corps events, also took to social media to express support. He called the Johnson County high school's policy of previewing a student's commencement speech "nutty" and "egregious."
Cruz called Reimer last week to laud his courage in standing up for his free speech rights and religion. On Facebook, he called Reimer a "true patriot."
According to the account Reimer gave the newspaper, four school officials asked him to rework his speech twice after they reviewed it. He said he felt uneasy about the intensity of scrutiny his original speech received.
Reimer also alleges that administrators warned they would cut off his microphone if he departed from the approved version. They did cut off the microphone after he veered from his script.
"We are all fortunate to live in a country where we can express our beliefs," he said, "where our mikes won't be turned off, as I have been threatened to be if I veer away from the school-censored speech that I have just finished."
The school district has said it was reviewing the speech to limit religious references.
"We are certainly always careful about applying the right of one student's free speech with all students' right to freedom from religion, freedom of religion, and religious comment," said Rhonda Crass, the attorney for the district.
But Flores said he thinks the school district went too far.
"I think these schools have got to back off a little bit," Flores said. "We still have a First Amendment that protects your business and free speech."
According to the newspaper, "A Texas law governs what schools can edit in a graduation speech and requires a disclaimer on event programs stating that the views of speakers are not the views of the school. No such disclaimer appeared in the Joshua High School graduation program."
Next, Reimer is scheduled to head to Annapolis on June 24 to become a midshipman.
Reimer said he did not intend his action to turn into a scandal.
"They were doing what they thought they should do. I don't want them truly punished," he said. "I just want an apology."
Follow us on twitter.com/foxnewslatino
Like us at facebook.com/foxnewslatino