Sen. Paul pushes bill to end US aid to Palestinians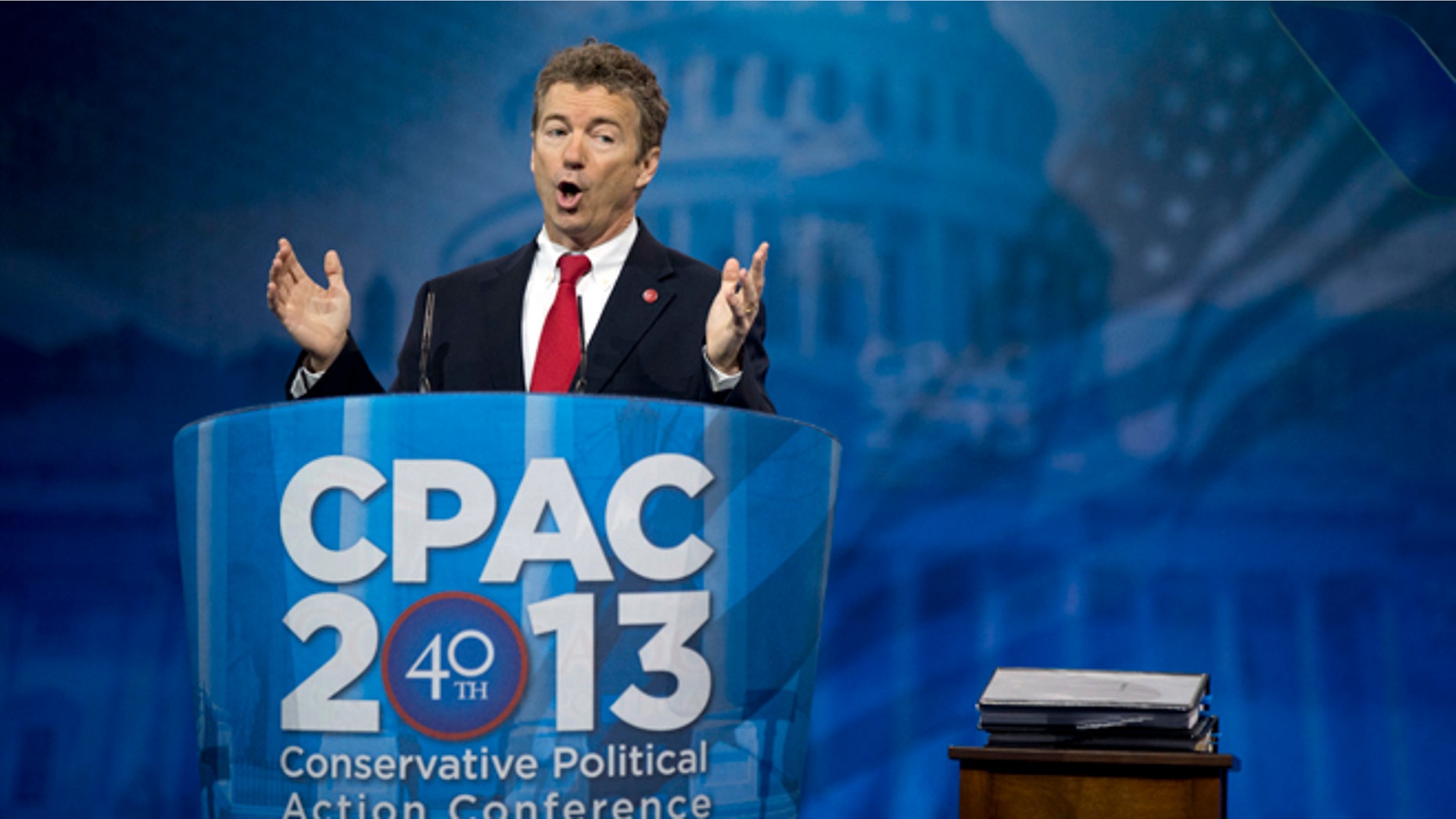 Republican Sen. Rand Paul is pushing legislation that would end U.S. aid to the Palestinians unless they renounce terrorism and recognize the state of Israel.
The Kentucky senator and potential 2016 presidential candidate introduced legislation on Tuesday that would cut off assistance, loan guarantees and debt relief to the Palestinian Authority or any affiliated government entity.
The law already states that any permanent arrangement between the Palestinian Authority and Hamas, a U.S.-designated terrorist organization, would force the United States to end some $400 million in economic and security aid provided annually.
The aid could only flow if Hamas recognizes Israel and renounces violence, moves no one expects.
Last week, the Palestinian Authority announced plans for a new reconciliation government with Hamas. Previous agreements have collapsed in the past.