Security Entourage Earning Epic Reputation Ahead of Obama India Visit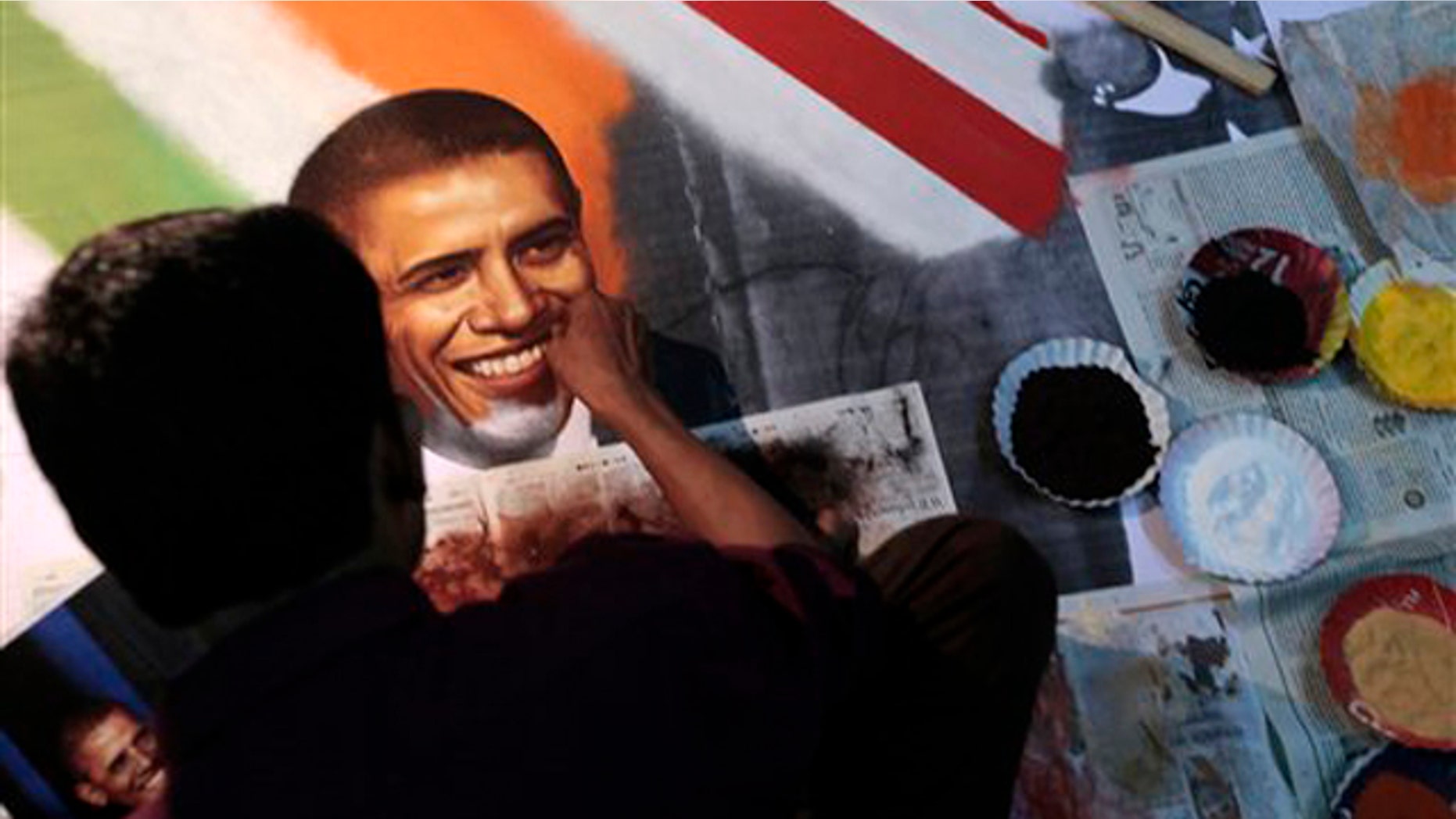 A foreign force this size probably hasn't been in India since the era of British colonization.
But with a security entourage the size of a modest army supposedly buffering President Obama on his visit Friday, the Indian government is welcoming its long-awaited guest for three days of talks aimed at strengthening ties and trade between the world's two largest democracies.
The logistical details of the trip are mind-boggling and if not for an historic midterm election surely would have dominated the headlines over the past week. With the president and his staff making a point to stay at the Mumbai hotel ravaged by terrorists in 2008, the security arrangements have become the stuff of legend before Air Force One even takes off.
The details on the trip, extensively reported in the Indian media but strongly disputed by U.S. officials, read like lyrics for a hawkish version of "The 12 Days of Christmas."
The president will be accompanied by 40 aircraft, 3,000 people, a fleet of cars and 34 warships, according to a string of blow-by-blow news updates. The Press Trust of India quoted an official in the state of Maharashtra pegging the cost at $200 million a day.
Obama's said to have booked the entire Taj Mahal Palace hotel and, according to The Wall Street Journal, Mumbai officials have ordered coconuts plucked from palm trees outside a memorial the president is scheduled to visit to ensure there are no bumps on the noggin. In Delhi, the president's second stop, monkeys have been the subject of a municipal crackdown.
The Obama administration has pushed back on some of the more sensational claims about the trip.
White House spokesman Tommy Vietor shot down the $200 million-a-day figure -- to put the outrageous sum in context, that's 5 million times Rachael Ray's recommended $40 a day.
"The numbers reported in this article have no basis in reality. Due to security concerns, we are unable to outline details associated with security procedures and costs, but it's safe to say these numbers are wildly inflated," Vietor said.
Pentagon spokesman Geoff Morrell also outright rejected the claim that 34 warships would patrol the Mumbai coast while Obama is in town.
"I think there has been a lot of creative writing that's been done on this trip over the last few days," he said. "We obviously have some support role for presidential travel ... but I will take the liberty this time of dismissing as absolutely absurd, this notion that somehow we are deploying 10 percent of the Navy, some 34 ships and an aircraft carrier in support of the president's trip to Asia -- that's just comical.
"Nothing close to that is being done, but the notion that president would require security as he travels to India and elsewhere should not come as a surprise to anyone," he said.
A military official also told Fox News the warship claim was inaccurate. The official knew of no such plans and said, besides, a carrier strike group typically has 10-12 ships at most.
Ben Rhodes, deputy national security adviser for strategic communication, stressed at a briefing last week that those precautions that are being taken are all rooted in security concerns.
"We take our guidance from the Secret Service and our security personnel as to what precautions are necessary to ensure that the president has a safe visit," he said when asked about the booking of the entire Taj hotel. "That decision ... is not made by us. It's made by the professionals who know what the requirements are. So we follow their guidance."
The Taj hotel was the scene of the final standoff between Indian commandos and terrorists who rampaged across the country's largest city during the 2008 attacks. That attack was staged by sea.
But Rhodes sought to quiet any suggestion that the administration is not confident in India's own preparations for the president's visit.
"I would underscore we think that India is a strong and safe and resilient country that is, with effective counterterrorism," he said. "But again, with respect to our security requirements, we're just guided by the Service."
Indian security officials are planning extensive measures to ensure the security of the president's entourage. The Times of India reported that Delhi police will send out 2,000 officers and personnel to secure the president's travel routes.
Obama heads to Delhi, India's capital, after participating in a business summit, a town hall with university students and other events in Mumbai. In Delhi, he is expected to dine with Prime Minister Manmohan Singh and his wife, formally meet with the prime minister and other officials and eventually deliver an address to the Indian parliament.
India is just the first stop on a multi-leg Asian tour through Indonesia, Japan and South Korea. The president is leaving just after his party suffered historic losses in Congress, in an election that saw the Republicans take control of the House and pick up at least six seats in the Senate.
In advance of his visit, the president released a statement Thursday marking the Indian holiday of Diwali.
"This holiday reminds us all that we should commit ourselves to helping those in need. For many, this is also a time to gather with family and to pray. To those celebrating Diwali in India, I look forward to visiting you over the next few days," Obama said.