Secretary Napolitano Arrives in Afghanistan to Meet Troops, Discuss Security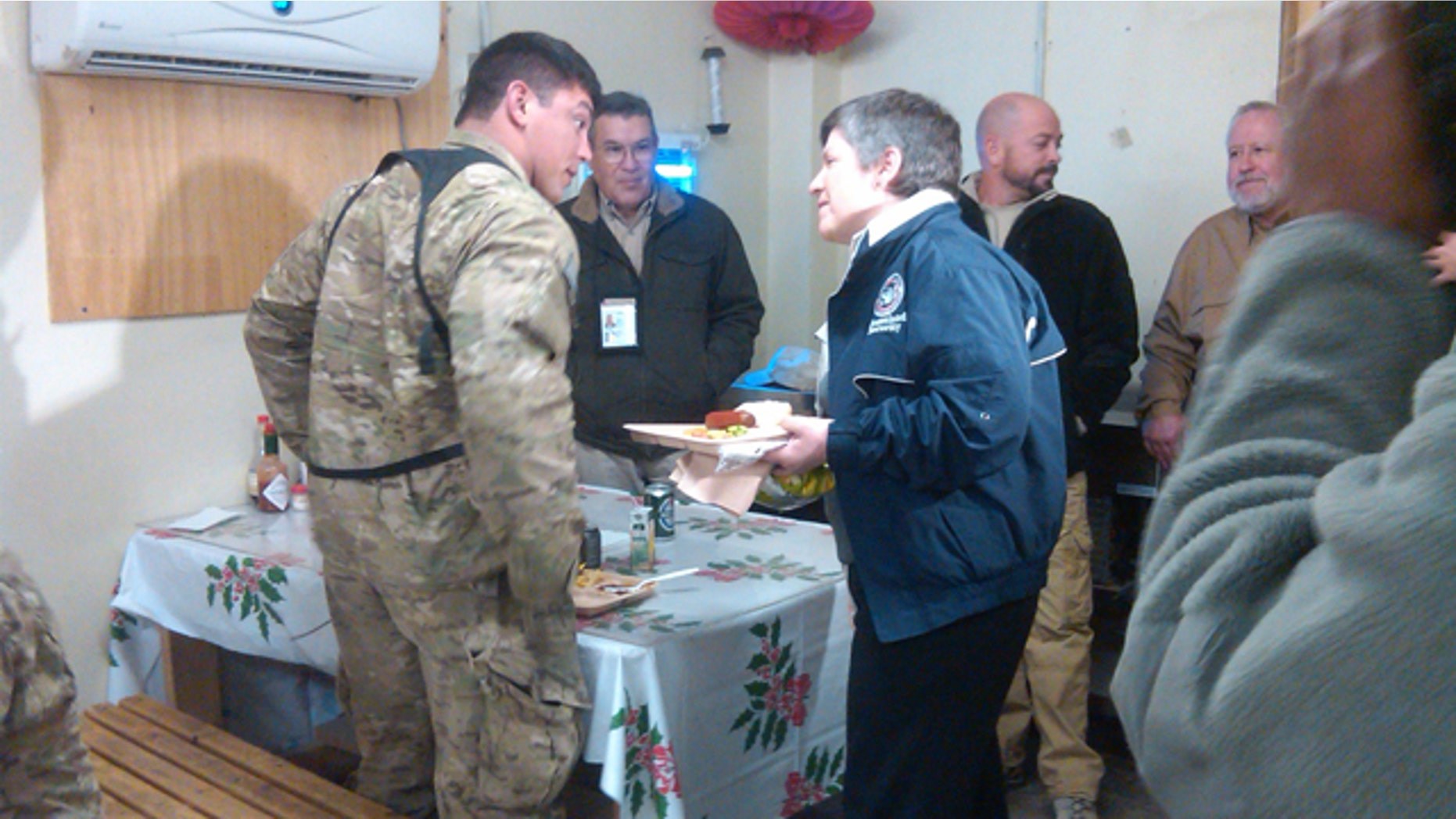 Department of Homeland Security Secretary Janet Napolitano arrived in Kabul, Afghanistan, Friday morning to kick off a weeklong trip in the Middle East and Europe that will address international and regional security.
While in Afghanistan, Napolitano will meet with senior U.S. and Afghan officials to discuss security progress, and will also spend New Year's Eve with American troops.
Fox News is joining the secretary on her trip, getting inside access throughout the week.
Napolitano also is accompanied by six DHS customs and border security agents who will join already personnel in Afghanistan to provide civilian security assistance to local officials. These officers work with the Afghan government to try to secure the country's borders from militants, as well as from weapons and drug smugglers.
"In the last twelve months, DHS has expanded its effort here in support of President Obama's policy of civilian engagement," Napolitano said in a statement. "It is an honor to meet with our dedicated military and civilian men and women who are helping to bring peace and stability to Afghanistan, and I thank them for their continued efforts and sacrifices here to make the American homeland safer and more secure."
From Afghanistan, Napolitano will visit Qatar, Israel and Belgium to meet with her foreign counterparts and discuss efforts to secure air travel and supply chain systems against terrorism and transnational crime.
An attempt by Yemen's Al Qaeda offshoot to bring down two U.S.-bound cargo planes with printer cartridge bombs in September highlighted the system's vulnerability to attack.
Fox News' Mike Levine and The Associated Press contributed to this report.