Secret Service to expand White House security perimeter on south side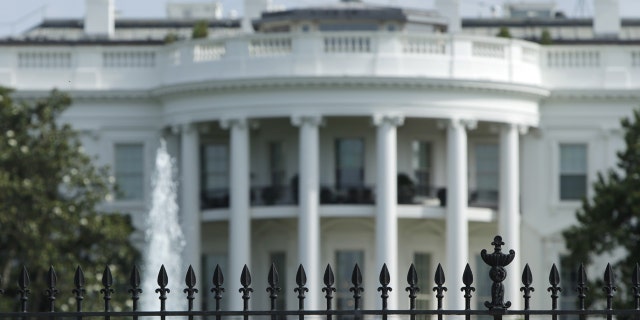 NEWYou can now listen to Fox News articles!
The Secret Service will enlarge the security perimeter along the south end of the White House starting Wednesday after two intruder events last month.
Beginning at 11 p.m. on Wednesday, pedestrians will be barred from the sidewalk bordering the South Lawn of the complex, the Secret Service said in a statement.
The new restricted area will now include the sidewalks, roadways and parkland areas between the south fence line of the White House and E Street, NW, from West Executive Avenue to East Executive Avenue, and move crowds back to the north edge of the nearby Ellipse park.
"The Secret Service must continually evaluate security protocols and continually balance the security of our protected persons and facilities with the public's ability to access them," Secret Service Communications Director Cathy Milhoan said.
The restrictions in the area have already been in place nightly from 11 p.m. to 6 a.m. since 2015, according to the agency. There will be no new "physical" barriers installed as a result of the perimeter expansion.
"Restricting public access to the fence line will not only serve to lessen the possibility of individuals illegally accessing the White House grounds," Milhoan said "but will also create a clear visual break to enable Secret Service officers to identify and respond to potential hazards including individuals attempting to scale the fence."
The latest security change comes after two incidents in March, the first involving a man carrying a backpack who jumped an outer-perimeter fence on the complex's southeast side and spent 17 minutes on White House grounds while President Donald Trump was inside.
Less than a week later, a woman was arrested after she got her shoelaces tangled after trying to jump the White House fence.
The Secret Service in recent years has gone through a series of embarrassing security lapses, including a 2014 incident in which a man jumped the White House fence with a small pocket knife and got inside the front door before being apprehended.