Secret Service agents sent home from Netherlands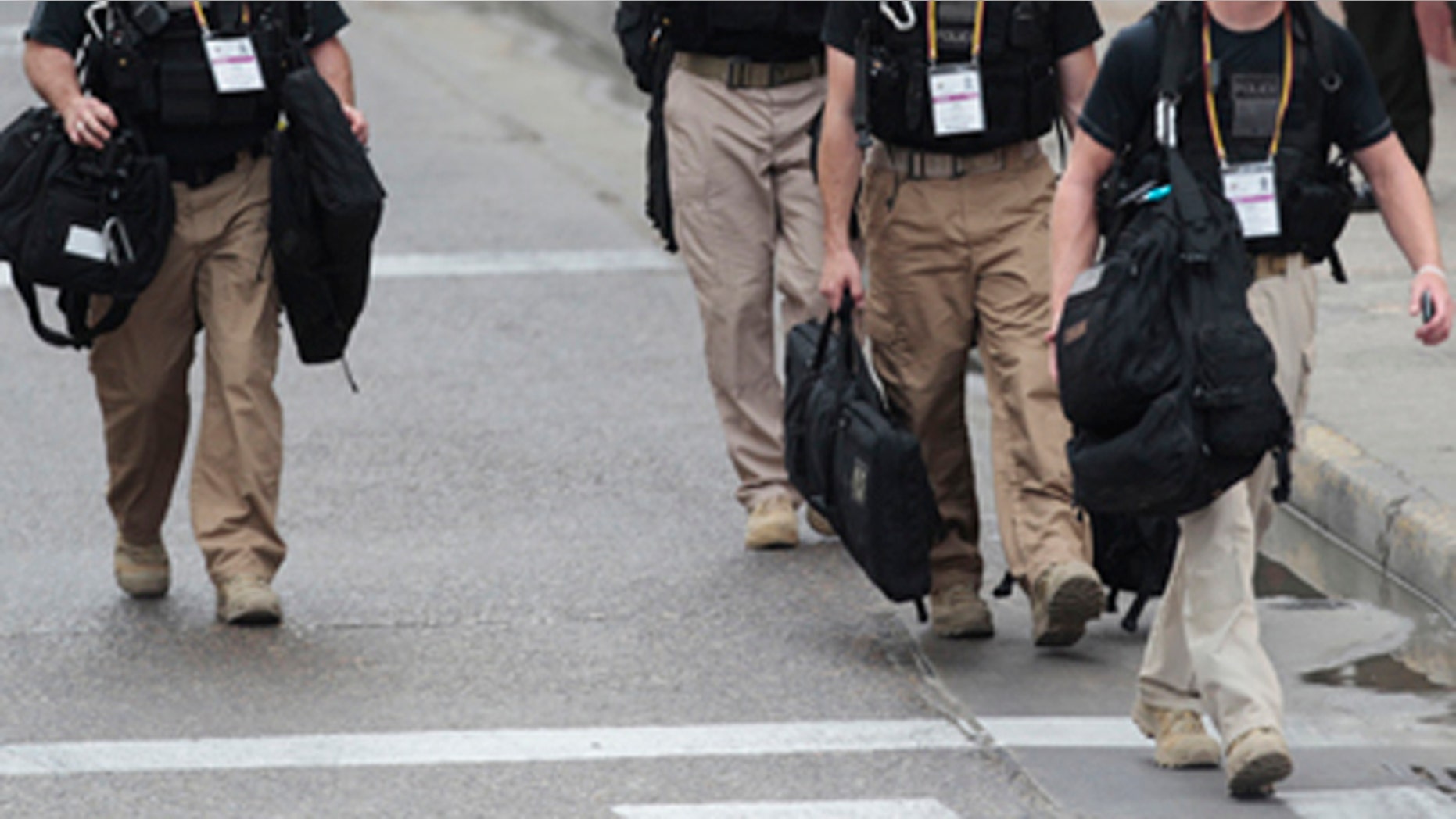 Three Secret Service agents on President Obama's detail were sent home from the Netherlands after apparently spending a night out drinking in Amsterdam ahead of the president's arrival Monday.
Secret Service spokesman Ed Donovan told Fox News that the agents had been sent home "for disciplinary reasons" and had been placed on administrative leave pending an investigation.
Fox News is told top officials are furious this happened in the wake of the 2012 prostitution scandal in Colombia. In the latest incident, Fox News is told one agent was so intoxicated he couldn't get his key to work to enter his hotel room -- so he passed out on the floor in the hallway.
The Washington Post reported that the three agents, all members of the Secret Service Agency's Counter Assault Team (CAT), went out in the Dutch capital Saturday night. Staff at their hotel alerted the U.S. Embassy after finding one of the agents passed out in a hallway Sunday morning.
According to regulations recently adopted by the Secret Service, agents on official trips are prohibited from drinking alcohol 10 or fewer hours before being on duty.
The Post reported that the embassy then alerted Secret Service officials, including agency director Julia Pierson, who is traveling with the president on his six-day trip to the Netherlands, Italy, and Saudi Arabia. A person familiar with the situation says the other two agents were complicit because they didn't assist or tamp down the intoxicated agent's behavior.
The incident is the latest incident of bad behavior among members of the elite agency. Most notoriously, 10 agents were removed from their jobs after agents and officers engaged in heavy drinking and brought prostitutes back to their hotel rooms while in Cartagena, Colombia for an economic summit in April 2012. Mark Sullivan, then the director of the agency, apologized for the conduct of his employees and instituted a new ethics code. He stepped down months later, after which Obama appointed Pierson to be the first female director of the agency.
The Post report describes members of the CAT team as being responsible for defending the president in the event he or his motorcade comes under attack. They are required to be highly skilled shooters and extremely physically fit, with the stamina to work shifts as long as 12-hours on some foreign trips.
Click for more from The Washington Post
Fox News' Ed Henry and the Associated Press contributed to this report.