Sean Spicer reports to Pentagon for Navy Reserve duty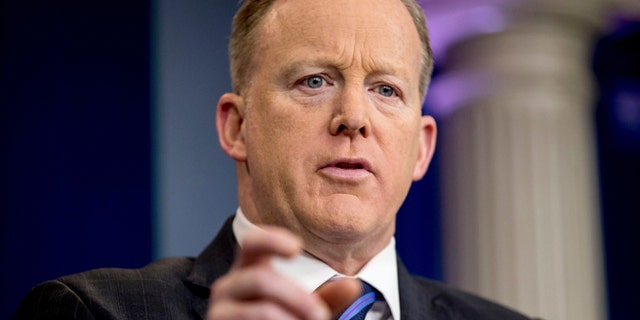 White House Press Secretary Sean Spicer reported, in uniform, to the Pentagon Friday to fulfill his U.S. Navy Reserve duty, a White House official told Fox News.
Spicer reported to fulfill his duty at the Joint Chiefs of Staff offices, a White House official told Fox News. The well-known spokesman holds the rank of commander -- which sits just under the higher rank of captain in the Navy.
Spicer, who joined the Navy Reserve nearly 20 years ago while maintaining his primary work as a Republican media operative and strategist, also possesses a master's degree in national security and strategic studies from the Naval War College.
According to the Military Times, Spicer has previously worked as a "media planner in joint exercises in Guam, Germany and Sweden, along with overseeing media coverage of Navy operations in at McMurdo Station in Antarctica."