Sarah Sanders to join US delegation for Olympics closing ceremony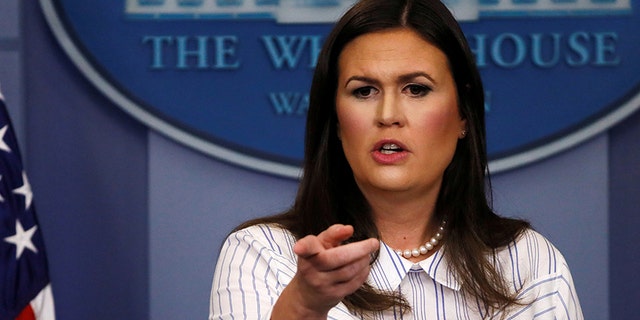 White House Press Secretary Sarah Sanders will be part of the United States delegation attending the Olympics closing ceremony in Pyeongchang, South Korea, a White House official confirmed to Fox News on Wednesday.
The U.S. delegation will be led by President Trump's daughter Ivanka, who works as a White House adviser.
Vice President Mike Pence led the U.S. delegation to the opening ceremony earlier this month. Since then, it was revealed that the vice president had been set to secretly meet with North Korean officials at the Olympics, though North Korea canceled at the last minute.
NORTH KOREA'S DECISION TO SNUB PENCE IS SIGN OF A 'STANDOFF,' EXPERT SAYS
"North Korea dangled a meeting in hopes of the vice president softening his message, which would have ceded the world stage for their propaganda during the Olympics," said Nick Ayers, Pence's chief of staff.
Fox News' Nicole Darrah contributed to this report.