Sanctuary city mayors fire back at Trump administration's threat to cut fed funding
The Justice Department's threat Monday to pull funding from local and state governments that refuse to comply with federal immigration enforcement laws drew a defiant response from big-city mayors.
Attorney General Jeff Sessions took the podium at the White House press briefing to fire the broadside at cities that refuse to notify Immigration and Customs Enforcement when they have illegal immigrants in custody. Judging from the response from mayors of the nation's biggest cities, the Trump administration has a fight on its hands.
New York City Mayor Bill de Blasio downplayed the significance of Sessions' message and said in his weekly television segment Sessions was more "saber-rattling."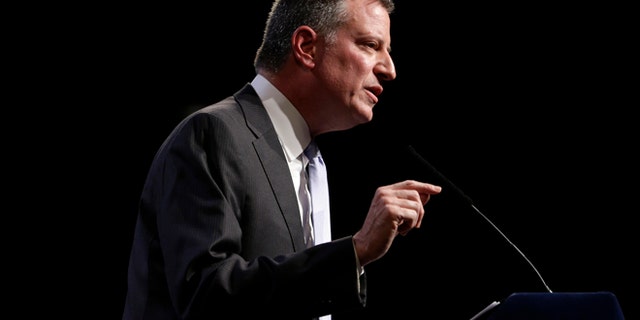 "If they actually act to take away our money, we'll see them in court," vowed New York City Mayor Bill de Blasio.
Los Angeles Mayor Eric Garcetti said taking federal funding from the city would be "unconstitutional."
"We will fight to protect the safety and dignity of all Angelenos," Garcetti said. "We will work closely with our representatives in Congress to make sure that Los Angeles does not go without federal resources that help protect millions of people every day."
We won't back down from protecting New Yorkers from terror – or from an overzealous administration fixated on xenophobia and division. https://t.co/HITtsr52xm

— Bill de Blasio (@NYCMayor) March 27, 2017
Members of the U.S. Conference of Mayors, including the chief executives of Los Angeles, Dallas, New Orleans and more than a dozen other mayors and police chiefs from around the country willl meet Wednesday with Department of Homeland Security Secretary Gen. John Kelly to hear first-hand how the Trump administration intends to enforce an order barring sanctuary policies.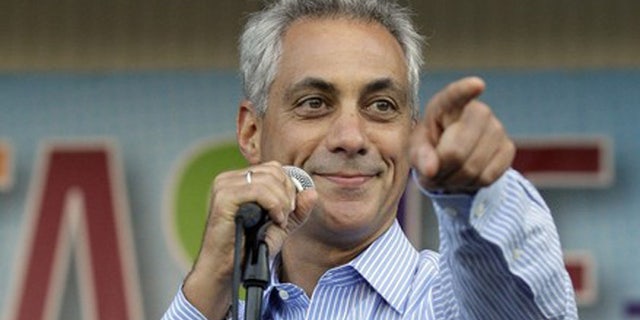 While not a technical term, "sanctuary cities" are seen as communities that have refused to work with Immigration and Customs Enforcement officials after detaining illegal immigrants. By federal law, they are required to inform the feds when they have an illegal immigrant in custody, even if he or she has not been convicted of a crime.
Sessions not only warned of "withholding grants, termination of grants, and disbarment or ineligibility for future grants," he said the Trump administration could even "claw back" money that has already been disbursed to sanctuary cities.
As Sessions threatens to pull DOJ grants from Welcoming Cities, we stand resolute. Trump's immigration policy is based in bigotry not safety pic.twitter.com/i7Sra0fHNV

— Ed Murray (@MayorEdMurray) March 27, 2017
"I strongly urge our nation's states and cities and counties to consider carefully the harm they are doing to their citizens by refusing to enforce our immigration laws and to rethink these policies," he said. "Such policies make their cities and states less safe, public safety as well as national security are at stake, and put them at the risk of losing federal dollars."
Chicago Mayor Rahm Emanuel, former chief of staff to President Obama during his first term, has been consistently outspoken on this issue, said that Chicago will continue to welcome immigrants in the face of changes directed by the administration, also calling the denial of federal funds "unconstitutional."
And Boston Mayor Marty Walsh called the threat 'destructive' and 'irresponsible'. Walsh has said that he would shelter immigrants in City Hall if needed, with the support of Boston Police Commissioner William Evans who said officers would not arrest immigrants living in the U.S. illegally unless they are accused of committing violent crimes.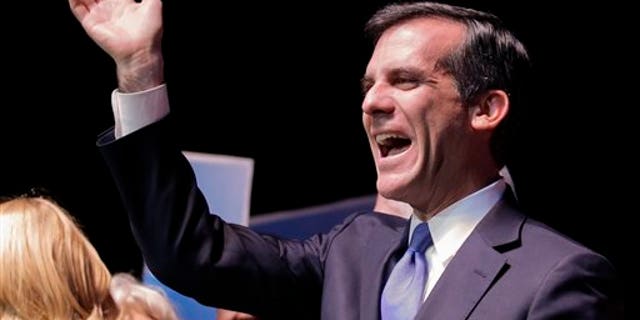 Sessions cited a report released last week by the Department of Homeland Security underscoring the message. In one recent 7-day span, there were more than 200 instances of jurisdictions refusing to honor Immigration and Customs Enforcement requests with respect to individuals charged or convicted of a crime.
"The American people are not happy with these results," Sessions said on Monday. "They know that when cities and states refuse to help enforce immigration laws, our nation is less safe."
But a recent Fox News Poll taken this month showed that 53 percent of voters opposed the administration's plan to penalize cities by cutting their federal funding.
Sessions called the response in opposition from mayors in these cities "disheartening."
"The American people want and deserve a lawful system of immigration that keeps us safe, and one that serves national interests," Sessions said. "This expectation is reasonable, just, and our government has the duty to meet it and we will meet it."