Russian company indicted by Mueller says charge is baseless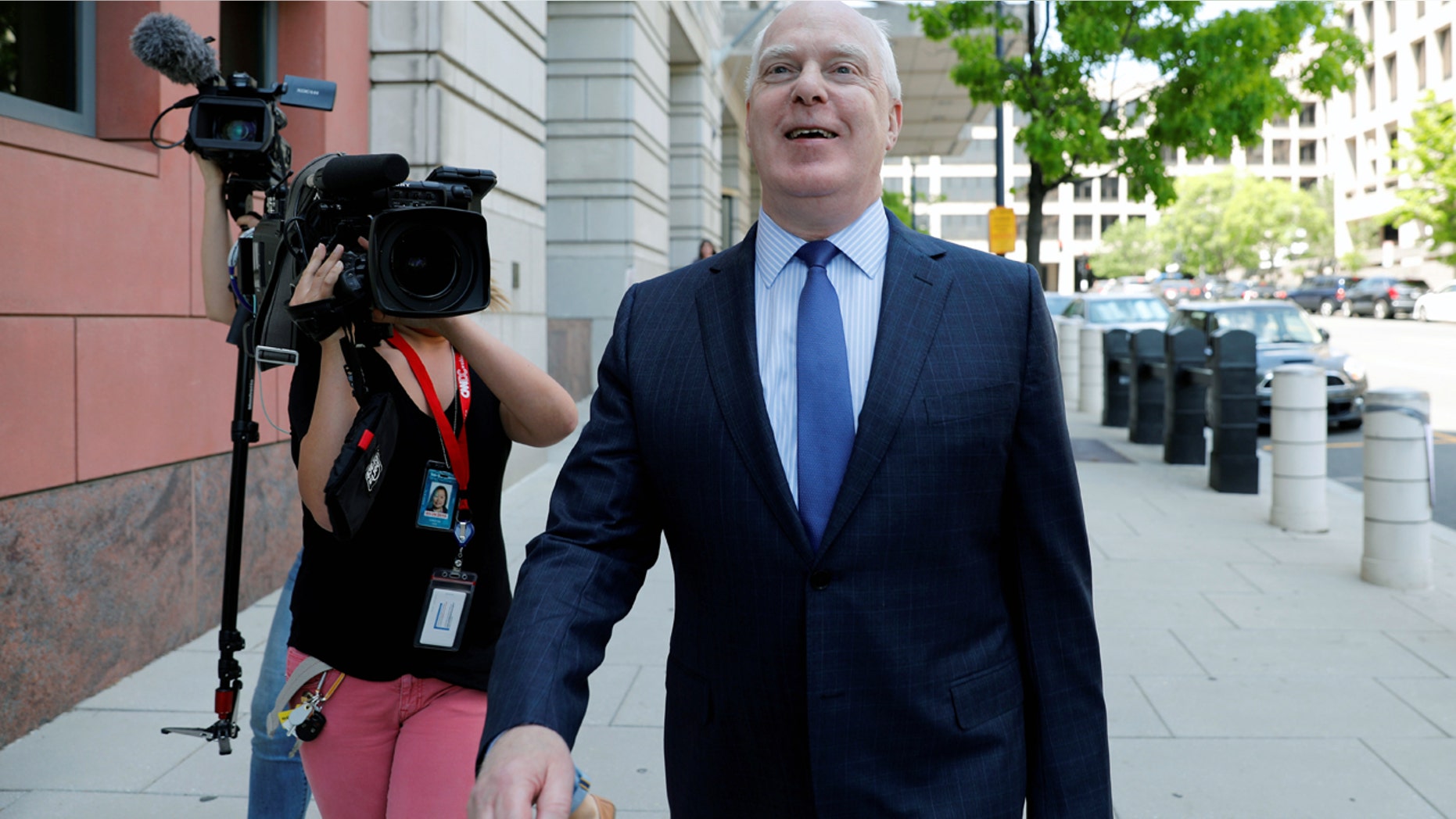 A Russian firm accused by Special Counsel Robert Mueller of funding a conspiracy to meddle in the 2016 presidential election claimed Monday that the government hasn't shown that it intentionally broke the law.
In a court filing, attorney Eric Dubelier claimed that the case against Concord Management and Consulting LLC "has absolutely nothing to do with any links or coordination between any candidate and the Russian Government."
"The reason is obvious, and is political," Dubelier wrote. "To justify his own existence the Special Counsel has to indict a Russian – any Russian."
The company is controlled by Yevgeny Prigozhin, a wealthy businessman who was placed on a U.S. sanctions list earlier this year and who has ties to Russian President Vladimir Putin.
In February, Concord was indicted on a single count of conspiracy to defraud the United States. Prosecutors say the company provided millions of dollars in funding to the Internet Research Agency, a Russian social media troll farm that investigators say sowed discord in the U.S. political system from 2014 through 2017.
Dubelier entered a not guilty plea on Concord's behalf in federal court in Washington last week. In Monday's filing, the attorney claimed that the indictment does not allege that the company intended to break the law, even though the specific federal campaign and foreign agent registration laws at issue require the government to show willfulness.
Attorneys for Concord want the judge to review the instructions prosecutors gave to the grand jury that issued the indictment, which Dubelier called "facially invalid," to "determine whether or not they include information that would support a motion to dismiss" the case.

The company is one of 16 defendants -- three companies and 13 individuals -- accused by Mueller of participating in a covert social media campaign aimed in part at helping Donald Trump defeat Hillary Clinton and the first to appear in court.
The Associated Press contributed to this report.