Rubio Riding Wave of Republican Support in Florida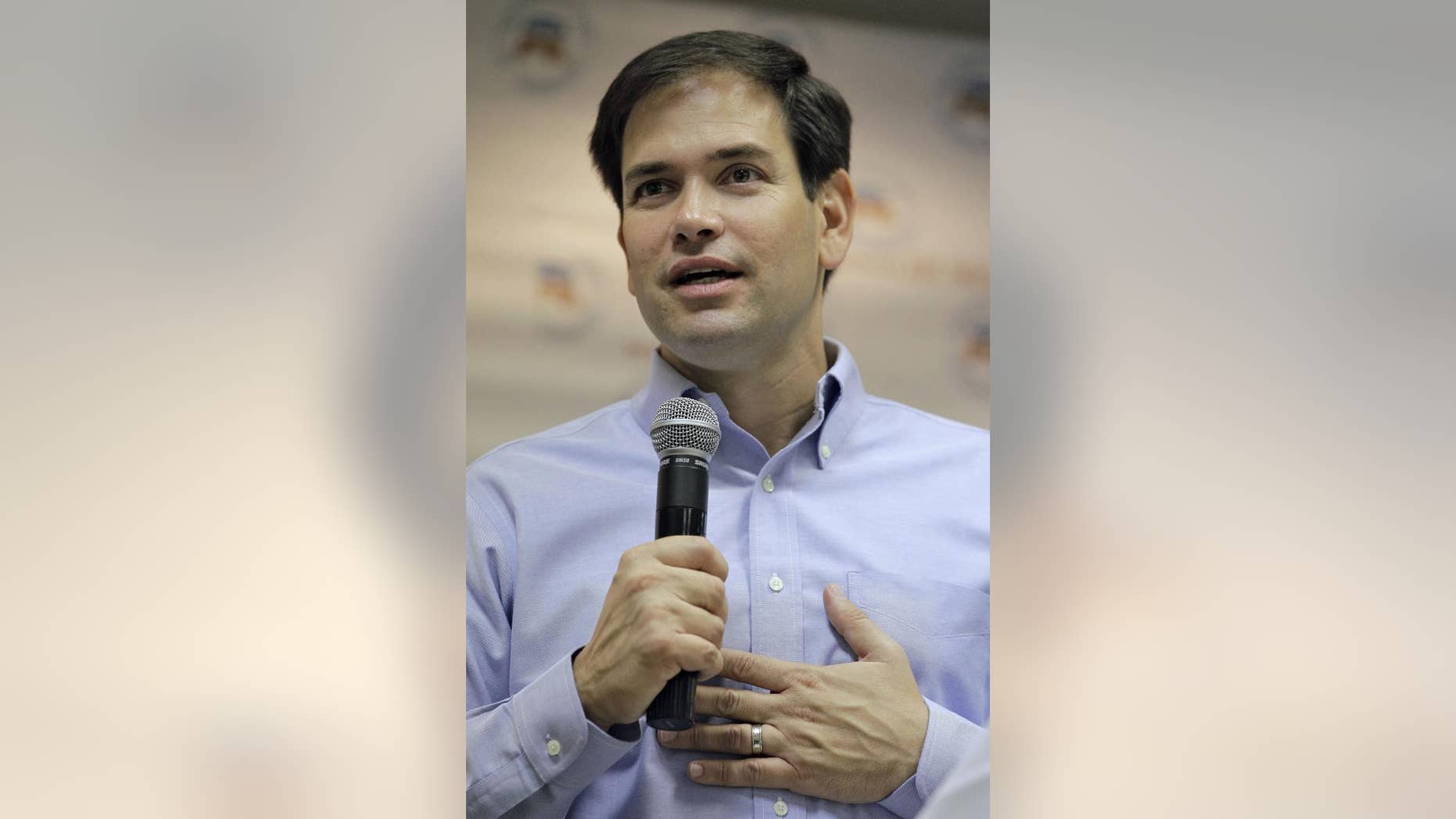 Florida Republican strategists are expecting a state-wide sweep tomorrow, and it's all because of Tea Party favorite Marco Rubio.
They believe voters turning out to make rubio's florida's next senator will keep checking Republican candidates down the ballot.
The latest Quinnipiac poll, which came out this morning, shows Rubio comfortably ahead with 45% of voter's support, compared to Independent Governor Charlie Crist at 31% and Democrat Kendrick Meek at 18%.
For the first time, Sunday night Florida's top two Republican candidates joined forces, Gubernatorial candidate Rick Scott met up with Rubio, rallying with a thousand people in Sarasota.
Rubio is wrapping up an event Monday in Orlando before heading south to Miami.
Meanwhile Meek is not giving up, but rather fighting 'til the finish.
He began a 24-hour, 24-event marathon at midnight on Sunday, and will rally with President Clinton Monday night in Orlando. Clinton has campaigned for Meek extensively.Independent Governor Crist has been all over the state, feverishly campaigning in the final days leading up to the election.
As for the Gubernatorial race, it's the closest race in the state.
The Quinnipiac poll shows Democratic candidate Alex Sink with 44%, Scott with 43%, well within the margin of error. Bottom line, it's a dead-heat and some polls show 9% of Florida voters remain undecided on this race.
Floridians know this race very well.
It's been incredibly negative, with both candidates attacking the other non-stop on the airwaves. Sink is the only Democrat at the cabinet level who is not behind by double digits, and much of that can be attributed to Scott's history.
His former company, Columbia/HCA, was fined a record 1.7 billion dollars for Medicaid and Medicare fraud, not popular among Florida's large seniors block. Scott has spent more than 70-million dollars of his own money on this race.