Rosario Marin: Romney Trumps Obama in Debate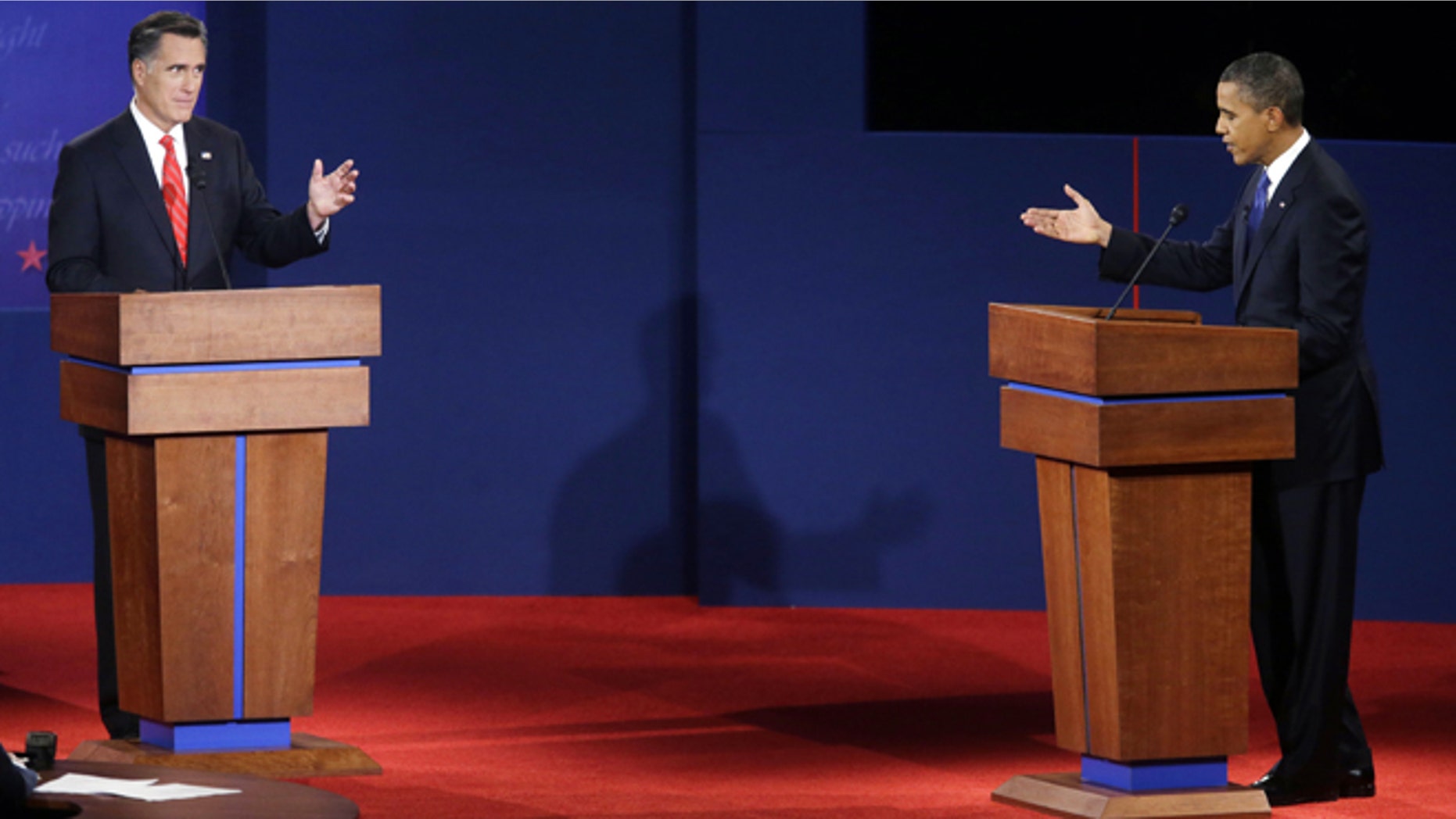 Denver, Colorado – The much-awaited first presidential debate is over.
More than 60 million people tuned in to watch it and I believe many were pleasantly surprised if not outright jaw-dropped.
The overwhelmingly clear winner was Gov. Mitt Romney.
He was prepared; his strong command of the facts was self-evident.
He was relaxed; he was able to respond to every untruth that was sent his way.
And he did it with class.
He was forceful in defending his stands on the economy, job creation, education, and health care. But more important, he knew President Obama's policies better than the president himself.
He refuted with facts how the failed economic policies of this president have taken our country to a worse economic situation than when Obama took office.
President Obama was ill-prepared.
He seemed almost out of place, uncomfortable with his surroundings -- practically wishing to be somewhere else.
His initial nervousness gave way to sheer annoyance. At one time he pleaded with the moderator to move onto another subject; it must have been painful.
Simply put, he was no match for the fully confident Romney.
Both of their performances showed a lot more about the candidates than what might be readily acknowledged.
Their personalities, their priorities, their commitment and how they tackle their circumstances was, in my opinion, on full display during this hour and a half.
On the one hand Gov. Romney proved to be a very disciplined executive.
He has been on the campaign trail just as much Obama.
And yet he was better prepared.
He knew he was going to face the Orator-in-Chief, who has far more experience in these types of debates.
He was determined to do everything possible to give the best performance he could. And he did.
On the other hand, Obama had been demonstrating more self-confidence; after all, he is the president.
There is a reason why some people describe him as arrogant.
When finally the day was fast approaching, he spent just a couple of days preparing.
He himself called it a drag.
So it comes as no surprise that he was beaten by someone who took the time to do his homework.
When watching him, I was reminded of the fact that President Obama at one point confessed to Barbara Walter that he was lazy. Well that was obvious.

If the debates give us a glimpse as to what kind of leader these candidates will be, then I'm sticking with Romney.
He has very clear priorities, he dutifully prepares himself, and he gives the task before him his very best. In other words, he approaches his duty with the seriousness that it demands. Judging from his stellar performance, he will make a fine president.