Romney Laughs Off Questions about 2012 Intentions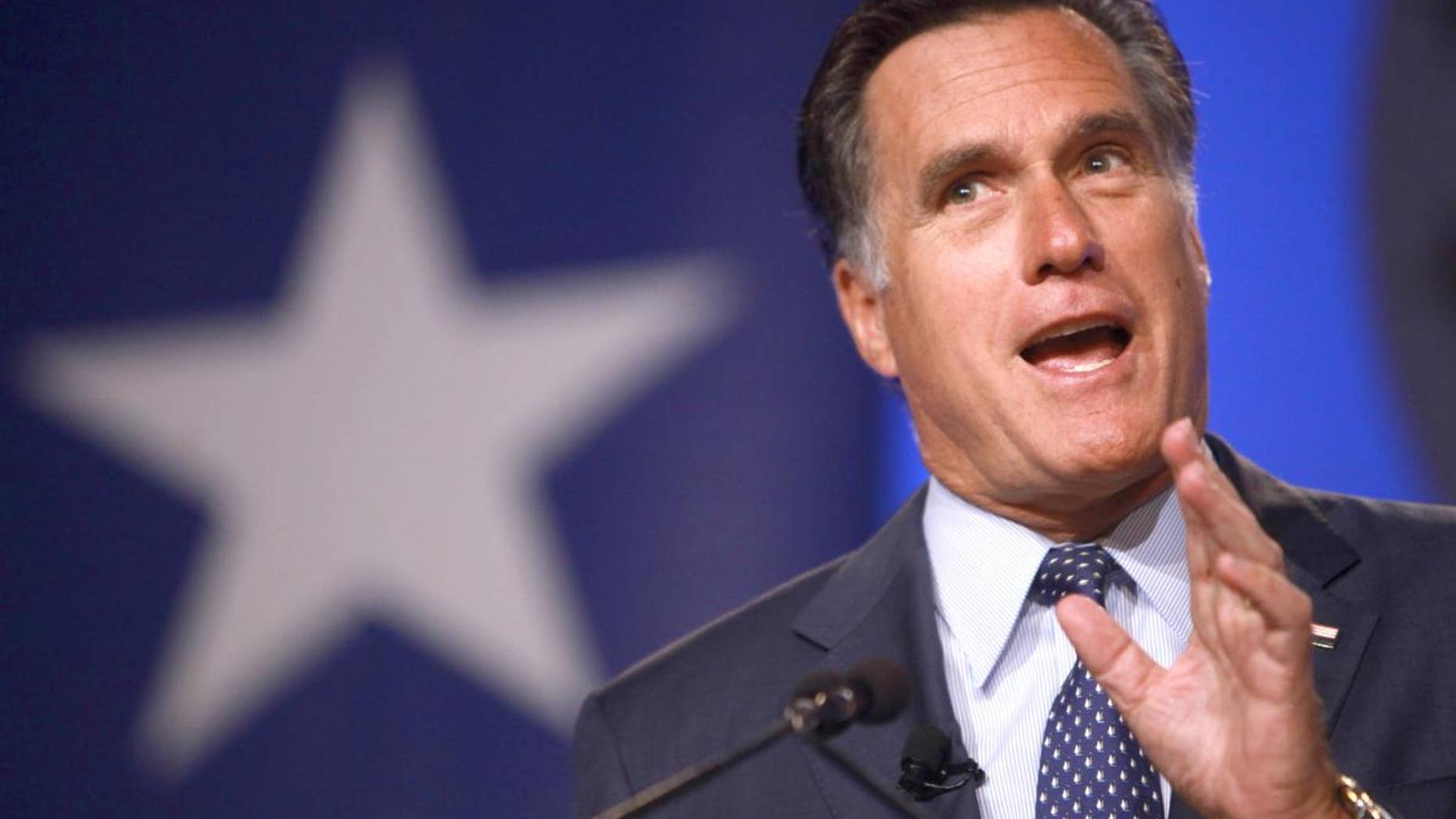 It's been said that laughter is the best medicine. Perhaps that's true even for launching another presidential bid. In an appearance on Jay Leno Wednesday night former Massachusetts Governor, Mitt Romney did little to put to rest speculation that he may throw his hat in the ring for the upcoming presidential election. He cracked jokes and laughed off any rumors of a run in 2012.
It is clear Romney is already focused on a few important polls. He joked, "We had a bit of a family poll. I got together with the grandkids. It was 60/40 in favor of doing it...60 of them want me to run, 40 of them don't want me to run."
He also noted what his political strategy would be in 2012 if he decided to run, "I'm not a political consultant and a strategist that can lay out how you do these things, but my own view is that if I were to do it again I'd have to make sure I got more votes than the other guy."
When Leno asked Romney where he stood in terms of the "Don't Ask, Don't Tell" debate, Romney quipped, "I have no intention of either asking or telling with regards to my plans for 2012."
Romney offered a solution to the controversial TSA pat downs, "I think that the TSA and IRS ought to be merged because the IRS has had their hands in our pants' pockets for years."
Sarah Palin was also a topic of discussion on Leno's couch, with Romney calling her a, "remarkable, energetic, powerful figure in my party...and attractive too." However, Romney made it clear he would not speak harshly about the former vice presidential nominee stating, "If someone is looking for me to say something negative about Sarah Palin, why that's not going to come from me. Did you see what she did to the halibut the other night on her [reality] show?"
Judging by his words on Leno the conclusion can be drawn that Mitt Romney isn't running for president...yet.