Romney camp greets Obama in Florida with 'I built my business' billboards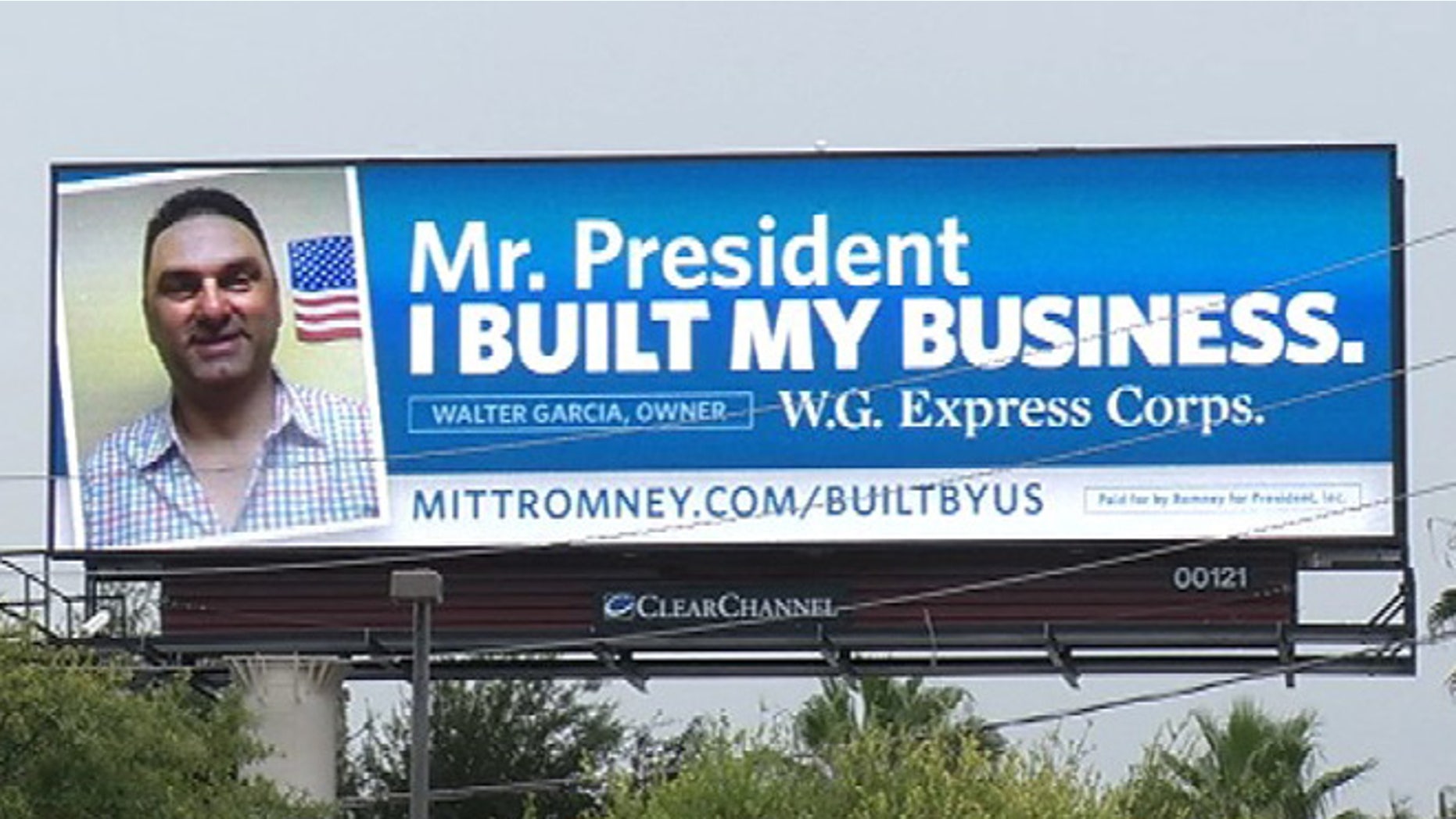 Back from his overseas tour, Mitt Romney isn't letting President Obama forget about his "you didn't build that" remark.
The Republican candidate's campaign has put up 13 billboards across the Orlando area displaying the message, "I built my business," MyFoxOrlando reports. The billboards are timed with the president's arrival later Thursday for a pair of Florida campaign stops.
"We did build our own business," business owner Tanya Burns, featured in one of the billboards, told MyFoxOrlando.
Burns said she was frustrated over Obama's remarks earlier this month in Virginia.
In that address, Obama suggested business owners owe their success in large part to government investment in infrastructure and other areas.
"If you were successful, somebody along the line gave you some help. ... Somebody helped to create this unbelievable American system that we have that allowed you to thrive. Somebody invested in roads and bridges," Obama said at the time. "If you've got a business, you didn't build that. Somebody else made that happen."
Obama has since argued that the four most controversial words were in reference to roads and bridges -- not businesses themselves -- but Republicans have disputed that and taken issue with the overall tenor of the speech.