Romney blasts Obama's 'secretary of business' plan as just another layer of government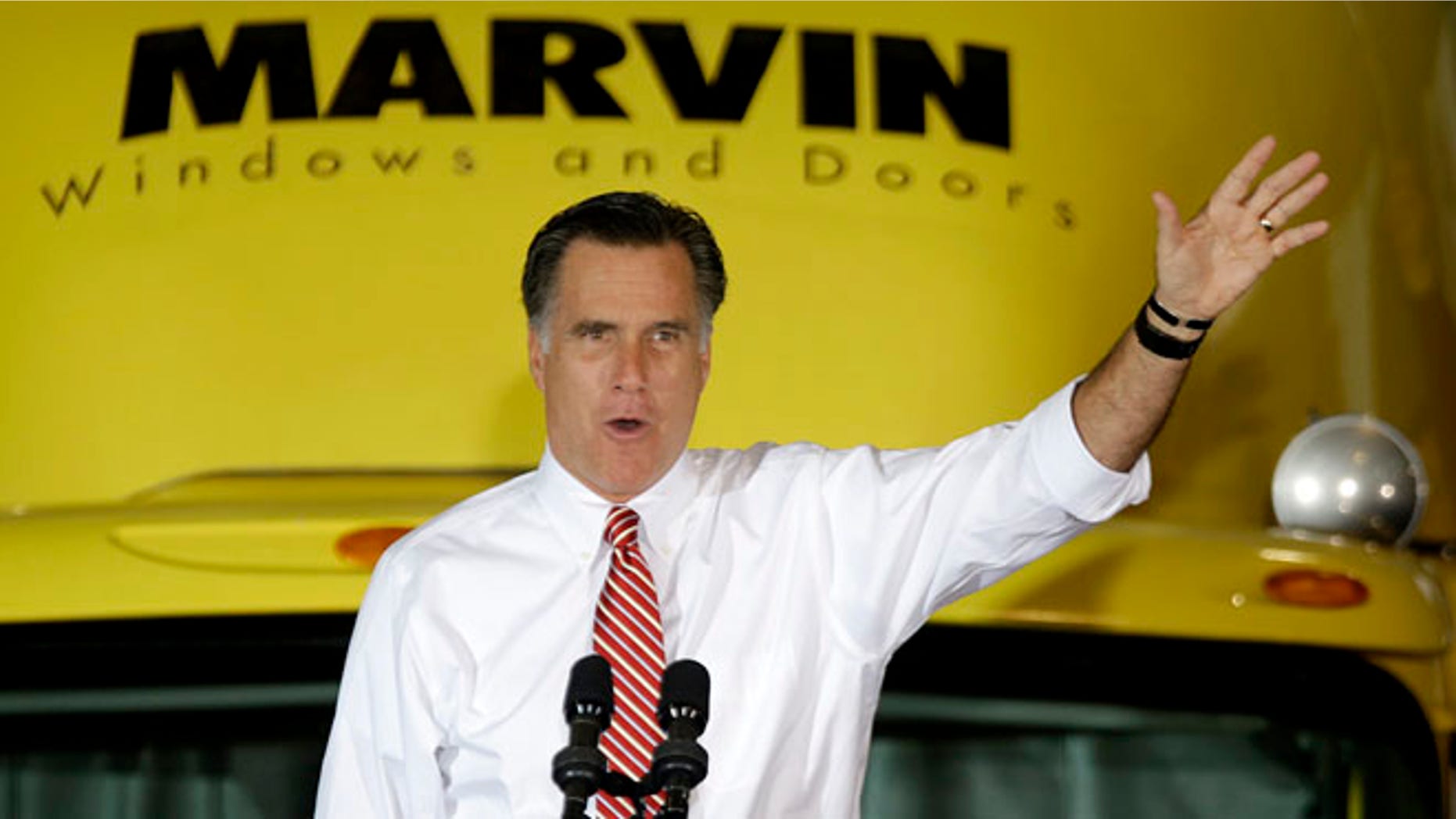 The Romney campaign is ripping President Obama for calling for the creation of a secretary of business to handle the nation's economic ills -- running a TV ad saying that solution would only add more bureaucracy to a cluttered system.
"His solution to everything is to add another bureaucrat," the narrator says in the 30-second spot. "Why not have a president who actually understands business?"
The president floated the idea last week, saying he wanted to consolidate "a whole bunch" of government agencies.
"We should have one secretary of business, instead of nine different departments that are dealing with things like giving loans to (the Small Business Administration) or helping companies with exports," Obama told MSNBC.
Romney criticized the idea Thursday during a rally in southwest Virginia.
"I know the president is trying to figure out some way to suggest he has new ideas," said Romney, repeating as he often has on the trail that roughly 23 million Americans are out of work or underemployed. "He came up with the idea of creating a Department of Business. I don't think adding a new chair in his cabinet will add more jobs on Main Street."
The latest TV ad includes a similar message, asking "Why not have a president who actually understands business?"
The Obama campaign responded by saying the president called on Congress in January to give him authority the streamline the Executive Branch so businesses could more easily access government resources.
"The idea that Mitt Romney would help businesses grow as president doesn't match his record or his policies," campaign spokeswoman Lis Smith said Thursday. "When the American auto industry and a million jobs were on the line, Romney turned his back, which is why he's trying to rewrite history. ... Romney can lurch from false attack to false attack in the final days of this campaign, but the American people understand President Obama is the only candidate in this race with a concrete plan to move our country forward."
The campaigns were trading jabs Thursday after dialing back the partisan rhetoric for a few days due to monster storm Sandy. Obama met Wednesday with New Jersey Gov. Chris Christie and toured the devastation there, after Romney attended a relief rally the day before. Both candidates continued to reference the storm and its victims in their stump speeches.
While the Obama campaign is trying to carry a pro-business mantle, Romney campaign spokeswoman Andrea Saul disputed their claims. She said Thursday the solution is not to re-elect a president whose policies are "hostile to job creators" -- citing reports on voter concerns about the president's health care law, increased regulations and proposed tax hikes for small businesses.
Republican running mate Paul Ryan, in Greeley, Colo., also mocked Obama on Thursday for the proposal. He said the country already has a secretary of business. "It's called the secretary of commerce," he said.