RNC Raises $7 Million in March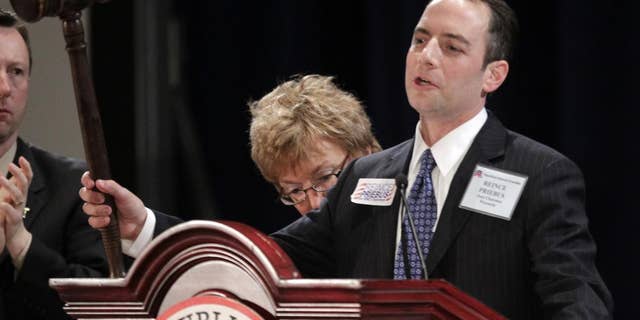 Fox News has learned the Republican National Committee raised more than $7 Million in the month of March, while bringing its debt below $20 Million.
The fundraising numbers for March have not been officially released yet but they are as follows:
The committee brought in $7.014 Million, has $3.2 Million in cash on hand and $19.76 Million in debts.
RNC sources point out the debt was at $24 Million when Reince Priebus took over as chairman.
Priebus has said from the time he won the chairmanship that his priorities would be to raise enough money to compete with President Obama in 2012, erase the party's debt and restore relationships with major donors who left the committee in past cycles.
RNC sources tell Fox News the committee raised more major donor money in the first quarter of 2011 than the first quarter of 2009 and 2010 combined.
In the 1st quarter of 2011 the RNC raised $3.419 Million from major donors, while in the 1st quarter of 2009 it raised $903,000 from major donors, and $1.029 Million in the 1st quarter of 2010 for a total of $1.942 Million.
While the March number is impressive, the nearly $20 million in debt is still a significant sum.
RNC sources tell Fox News they hope to have the debt knocked down to single digits by the end of the year and point out that the total dollar amount raised under Chairman Priebus is now $15.7 Million.