RNC Calls Report on Steele's Speaking Fees 'Silly'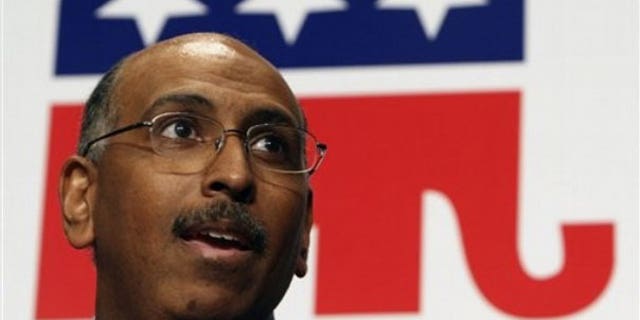 NEWYou can now listen to Fox News articles!
The Republican National Committee lashed out Tuesday at a report that its chairman, Michael Steele, uses his title to charge exorbitant speaking fees, saying Steele is "in complete compliance with all RNC rules and regulations."
The Washington Times reported Tuesday that Steele has profited handsomely from delivering speeches at various colleges and trade associations around the country -- charging between $8,000 and $20,000 for a single address.
Steele, who makes $223,500 a year as chairman of the RNC, received between $10,000 and $15,000 for a Sept. 21 speech at Philander Smith College in Little Rock, Ark., according to the newspaper.
Frank J. Fahrenkopf Jr., RNC chairman under President Reagan, reportedly told the newspaper that he had "never heard of a chairman of either party ever taking money for speeches."
"The job of a national chairman is to give speeches. That's what the national party pays him for. We didn't have a rule book back then, but being national chairman was and is a full-time job," Fahrenkopf reportedly said.
The RNC said in a statement sent to FoxNews.com Tuesday that Democrat and Republican national chairmen have "regularly received outside income" and that Steele "does not receive compensation for any speeches conducted in his duties as chairman."
"This is silly," RNC spokesman Gail Gitcho said in the statement. "Michael Steele has been giving inspirational speeches based on his personal story long before he was elected RNC Chairman and will long after."
Steele is the former lieutenant governor of Maryland who was adopted as an infant by a military family and went to seminary school before dropping that plan to go to law school. He owned a law firm and launched a political career in which he became one of the highest ranking black Republicans in the nation as the first African-American to serve statewide office in Maryland. He became RNC chairman in January 2009.
"He is more than a full time chairman, is in complete compliance with all RNC rules and regulations, and is wholly focused on growing the Republican Party," wrote Gitcho.
Click here to read more from the Washington Times.