Rhode Island governor vetoes 'Choose Life' license plates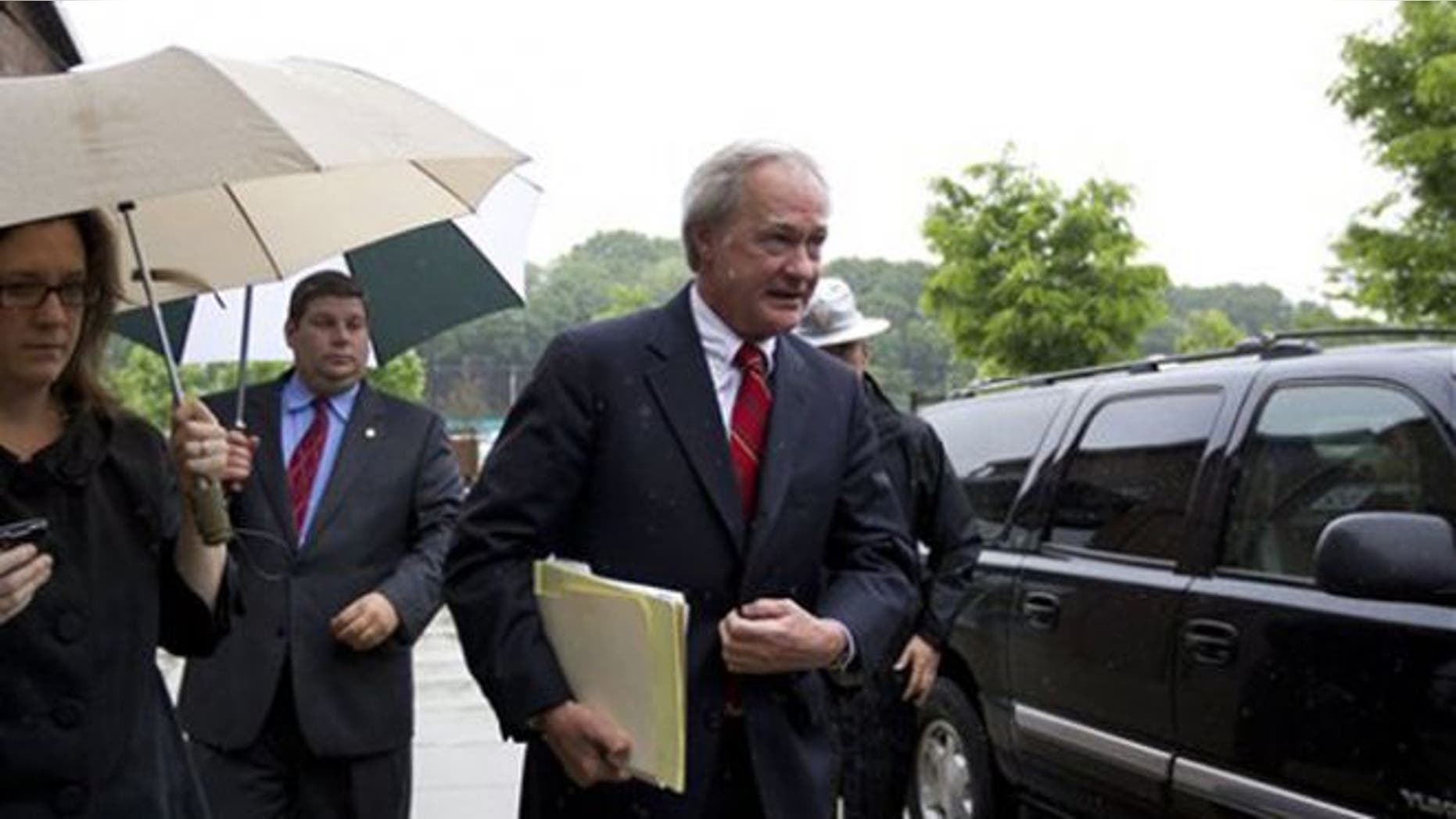 PROVIDENCE, R.I. – Democratic Gov. Lincoln Chafee, citing a tradition of separating church and state, on Tuesday vetoed legislation that would have authorized the issuance of license plates that say "Choose Life" to raise money for a Christian crisis pregnancy center that opposes abortion.
Abortion rights supporters had urged Chafee to veto the bill, which passed the Democratic-controlled General Assembly shortly before lawmakers adjourned for the year. Twenty-nine states have similar plates, which sometimes feature children's images.
Chafee wrote to lawmakers in his veto message that the function of a license plate is "to register and identify a motor vehicle."
"It is my belief that state participation in the transmission of funds to this organization would violate the separation of church and state, one of the fundamental principles upon which our state was founded," he wrote.
Half of each plate's $40 issuance cost would have gone toward CareNet Pregnancy Center of Rhode Island, a Providence-based organization that offers free pregnancy testing, post-abortion counseling and information about abortion alternatives. CareNet describes itself on its website as a "Christian organization" with a mission "to support women facing unplanned pregnancies by offering them real choices."
Barth Bracy, executive director of Right to Life of Rhode Island, accused Chafee of "hiding behind the separation of church and state."
"The 'Choose Life' plate is already available in Massachusetts and Connecticut," Bracy said. "Governor Chafee's veto reveals an extremism on abortion ... that is grossly out of step with other New England Democrats."
Lawmakers in Rhode Island, a heavily Catholic state, could attempt to override the veto any time before the start of the next session in January, but such a move is considered unlikely.
An override would require a three-fifths majority to succeed. While the Senate passed the bill 23-13, the House vote was 40-26, barely over the three-fifths threshold. It's uncertain whether an override attempt would succeed or even be attempted.
A spokesman for Democratic House Speaker Gordon Fox, who opposed the bill, said top lawmakers would carefully review vetoed bills before deciding whether to attempt any overrides.
Bracy said his group would examine whether an override is feasible but he didn't expect lawmakers to return to the Statehouse anytime soon to vote on the matter again.
Supporters in the General Assembly argued that the money raised through the plates would help reduce the number of abortions in the state and said that those opposed to the plates would have the option of not buying them.
Rhode Island already offers license plates supporting environmental conservation, breast cancer research, food banks and the charitable activities of the Boston Red Sox and the New England Patriots.
Chafee signaled his opposition to the "Choose Life" plate earlier this month, saying he had significant concerns about any proposal to use the state to raise money for a religious group. He cited Rhode Island's long tradition of separation of church and state, which goes back to its founding by Roger Williams as a haven of tolerance.
Also on Tuesday, Chafee vetoed legislation that would have allowed the Providence Redevelopment Agency to construct buildings for commercial or industrial use and a bill that would have given developers a tax break on unsold new homes.