Retirement Living TV Founder Presses Candidates to Court Seniors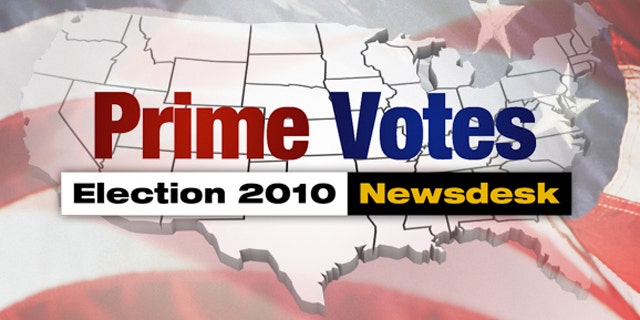 Seniors are more reliable voters than any other age group. Their population is expected to double over the next four decades. And let's face it, they've got some free time.
So why aren't politicians paying attention to them?
That's the question puzzling Retirement Living TV founder John Erickson as he launches a new campaign ahead of the midterm election to tackle the Capitol Hill issues that matter to older voters.
The initiative is as much about grabbing candidates' attention as it is about educating seniors. Politicians, he says, need to start listening to seniors' concerns in a political age when young voters -- a transient voting bloc that more often than not stays home on election day -- are sometimes courted far more aggressively than their grandparents.
"Seniors are pretty unhappy," Erickson said. "They see there isn't the political will to really deal with the structural issues that are needed to make this country work."
Yet, he said, the candidates running for office often ignore the senior population, though that bloc is poised to wreak electoral havoc. "You'd think the politicians would pick up on that," Erickson said.
Erickson's "Prime Votes" series on RLTV is getting into full swing this week. It consists of brief newscasts, anchored by Sam Donaldson and John Palmer, on senior issues; town hall meetings with older voters; and so-called national forums. Those forums, already in rotation on RLTV, will start airing this weekend on C-SPAN.
The public-interest programming focuses on expected topics -- Social Security and Medicare -- as well as races in senior-heavy states like Nevada and Florida.
But those discussions are particularly poignant this year. Erickson said the older voting bloc is more anxious than usual about their trademark issues because of the state of the economy. Their interest rates are close to nothing on their savings accounts, they've taken a hit to their 401(k) portfolios and home equity has plummeted. To boot, Social Security recipients aren't getting a cost-of-living increase for the second year in a row, though President Obama and Democrats have proposed a $250 rebate for seniors.
But the olive branch by Democrats on Social Security might be too little, too late. Obama in particular has spent his recent campaign time reaching out to younger audiences, much like he did during the 2008 campaign. He recently spoke at a youth town hall hosted by MTV, addressed audiences on college campuses and gave a lengthy interview to Rolling Stone.
Meanwhile, poll numbers show seniors are engaged -- as usual -- and trending Republican. A poll conducted by The Washington Post, Harvard University and the Henry J. Kaiser Family Foundation found that 51 percent of seniors who say they're very interested in the election want Republicans in charge of Congress. Just 40 percent of those want Democrats in the driver's seat.
A recent Wall Street Journal/NBC News poll showed just 37 percent of voters 65 and up approve of Obama's performance. Seniors rarely hold back at the polls. In the last election, more than 70 percent of people 65 and older cast a ballot; by comparison, 48.5 percent of people between 18 and 24 did the same.
Some candidates get this, especially in states where the senior vote is everything. In Florida, gubernatorial candidates Rick Scott and Alex Sink have been engaged in a nasty fight for senior support, with Sink accusing Scott of "ripping off seniors" through his former hospital company which was fined for Medicare fraud. Scott, the Republican, accuses Sink, the Democrat, of mismanaging Florida's pension fund.
Erickson said Prime Votes is not a partisan program and that the network is trying to bring in candidates from both sides of the aisle to address their audience.
Though politicians are often loath to step into the Social Security muck for fear of the backlash, he said senior voters are more than willing to sacrifice benefits for the sake of a long-lasting and stable retirement safety net -- one their grandkids can depend on.
"This group is really, really anxious and concerned and they're looking for the leadership initiative that they don't see," Erickson said. "There's no group of people that has a more sacrificial attitude about what needs to be done than the senior population. ... Will they sacrifice again? Yes."
But, he said, they want to see a long-term fix and they want to see politicians who care about what they think.
"They have a sense of appreciation about people who respect their opinions," Erickson said.
Click here for more Fox News "Days to Decide" coverage.