Republicans rethink full repeal of property tax deductions amid backlash
Republican lawmakers are reconsidering a call in their new tax reform plan to completely repeal popular deductions for state and local taxes, floating a compromise that would allow homeowners to instead choose between claiming that deduction or one for mortgage interest.
The alternatives are being considered after Republican and Democratic lawmakers from high-tax states protested the original plan. As part of the nearly $6 trillion tax overhaul, Republicans had originally sought to eliminate the deduction that allows families to write off state and local income and property taxes.
Though the plan would preserve the popular deduction for mortgage interest, lawmakers in high-tax states such as New York, New Jersey and California balked.
Rep. Chris Collins, R-N.Y., said Tuesday he and several other Republicans discussed possible ways around the current impasse on Monday with Rep. Kevin Brady, R-Texas, who heads the tax-writing House Ways and Means Committee.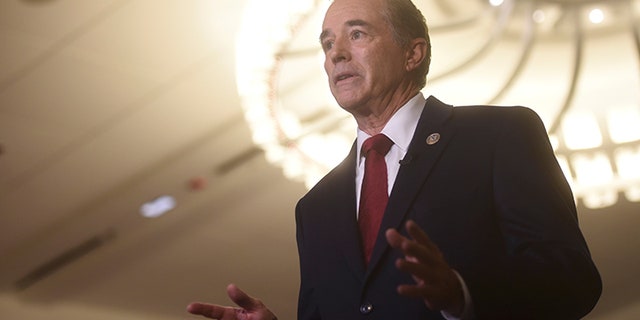 GOP CALL TO STRIP PROPERTY TAX DEDUCTION SPURS BLUE-STATE OUTCRY
"It looks like we're going to have some compromise" on state and local tax deductions, Collins said Tuesday at the Capitol. "I am confident there will be an accommodation for the high-tax states."
One possibility is to let homeowners pick which deduction they want – one for local property taxes, or for mortgage interest.
The New York Times reported other possibilities include simply placing a limit on the local tax deduction or including a special break for middle-class families in high-tax areas.
But any move to back off the elimination of the tax break raises additional questions about how much the plan might add to the nation's debt and deficits.
Republican Sen. Tim Scott of South Carolina, a member of the Senate's tax-writing Finance Committee, wasn't sold on the deduction tradeoff idea.
"What does it save and where does it get us? Should the average South Carolinian subsidize the high property taxes in other states?"
Scott noted that the state and local deduction costs the government an estimated $1.3 trillion in lost revenue over 10 years. It covers local property taxes and state income taxes. With more than $1 trillion having to be mined from closing loopholes and ending deductions to finance the Republican plan's sweeping tax cuts, regional divisions within the GOP have jumped to the fore.
The high-tax, high-income states -- New York, Connecticut, New Jersey and California -- that urgently want to preserve the state and local deduction are Democratic strongholds, but with plenty of Republican lawmakers. A coalition of 70 lawmakers from those so-called blue states, including 20 Republicans, are fighting the proposed repeal of the deduction, arguing it would subject people to being taxed twice.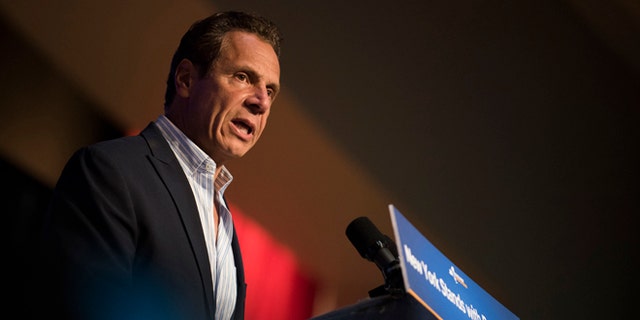 New York Democratic Gov. Andrew Cuomo slammed the proposal last week, saying the loss of the deduction could cost New Yorkers more than $17 billion.
"It would penalize this state," said New York Gov. Andrew Cuomo, who said the "death blow" could cost residents of his state a collective $17 billion. "It is the height of hypocrisy. You have an administration saying, 'I want to cut taxes,' and now literally they want to tax you on the taxes that you pay."
But the White House argues the proposed change will not impact those who take the far more popular standard deduction. The new plan calls for roughly doubling that deduction -- or the amount of income that is tax-free.
"You expand the base by getting rid of the loopholes," White House economic adviser Gary Cohn told reporters last Thursday. "We are going to give middle-class Americans a tax cut."
The Associated Press contributed to this report.