Republicans Renew Criticism of Earmarks in '09 Spending Bill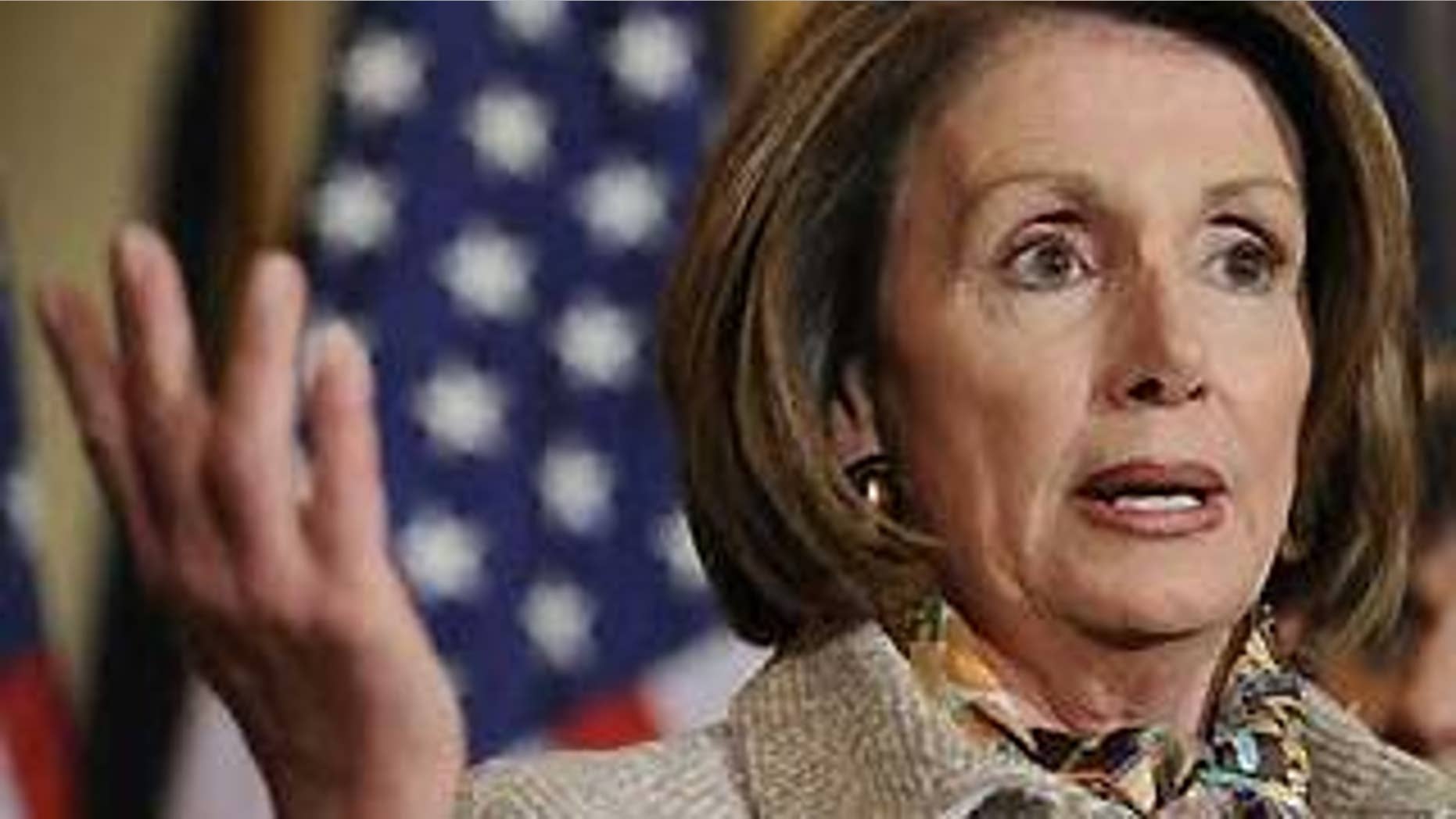 Earmark hounds are renewing their criticism of a costly spending bill that would keep the government running through the end of the fiscal year, after a watchdog group reported that the package contains $7.7 billion in disclosed earmarks.
House Democrats on Monday unveiled the $410 billion bill, which has been in the works since last year, ahead of an expected vote later in the week.
Though it instantly drew calls from Republican leaders to punt the package and hold to last year's spending levels, Taxpayers for Common Sense added fuel to GOP criticism when it published a report Tuesday showing that the bill contained 8,570 "disclosed earmarks" totaling $7.7 billion.
"This bill that's coming across is a contradiction to the pledges that the president and the Democrats made about earmarks," former Republican presidential nominee John McCain told FOX News on Wednesday. "It's outrageous, it's insulting."
President Obama held a Fiscal Responsibility Summit in Washington two days ago to discuss the budget deficit. The Arizona senator said Obama, who during his Tuesday address to Congress also hailed his administration's efforts to keep earmarks out of the $787 billion stimulus bill, should threaten to veto the spending bill.
"The president should say, 'Get that pork outta there, or I'll veto it,'" McCain said. "We can't afford to do this anymore."
Taxpayers for Common Sense reported that the number of earmarks was slightly lower than in 2008, but that the new total does not reflect undisclosed earmarks buried in the bill. The report found $190,000 for a collection update at the Buffalo Bill Historical Center in Cody, Wyo.; $143,000 for the Las Vegas Natural History Museum to expand natural history education; and $238,000 for the Polynesian Voyaging Society in Honolulu, among other projects.
The House Republican leadership wrote to Speaker Nancy Pelosi and Majority Leader Steny Hoyer Monday to ask them to consider imposing a federal spending freeze on the unfinished 2009 budget "at a time of record deficits."
A freeze "could ensure that essential government functions are carried out without any cuts while still protecting taxpayers from spending increases during a time of economic hardship," the letter read.
Since Congress and President Bush never finished all of last year's spending bills for fiscal year 2009, which ends Oct. 1, government spending is currently frozen at the previous year's levels.
Pelosi described the omnibus bill as the "unfinished business of last year, when the president refused to address the priorities of the country."
Click here to see the report on earmarks from Taxpayers for Common Sense.