Republicans question whether Treasury nominee Lew broke federal law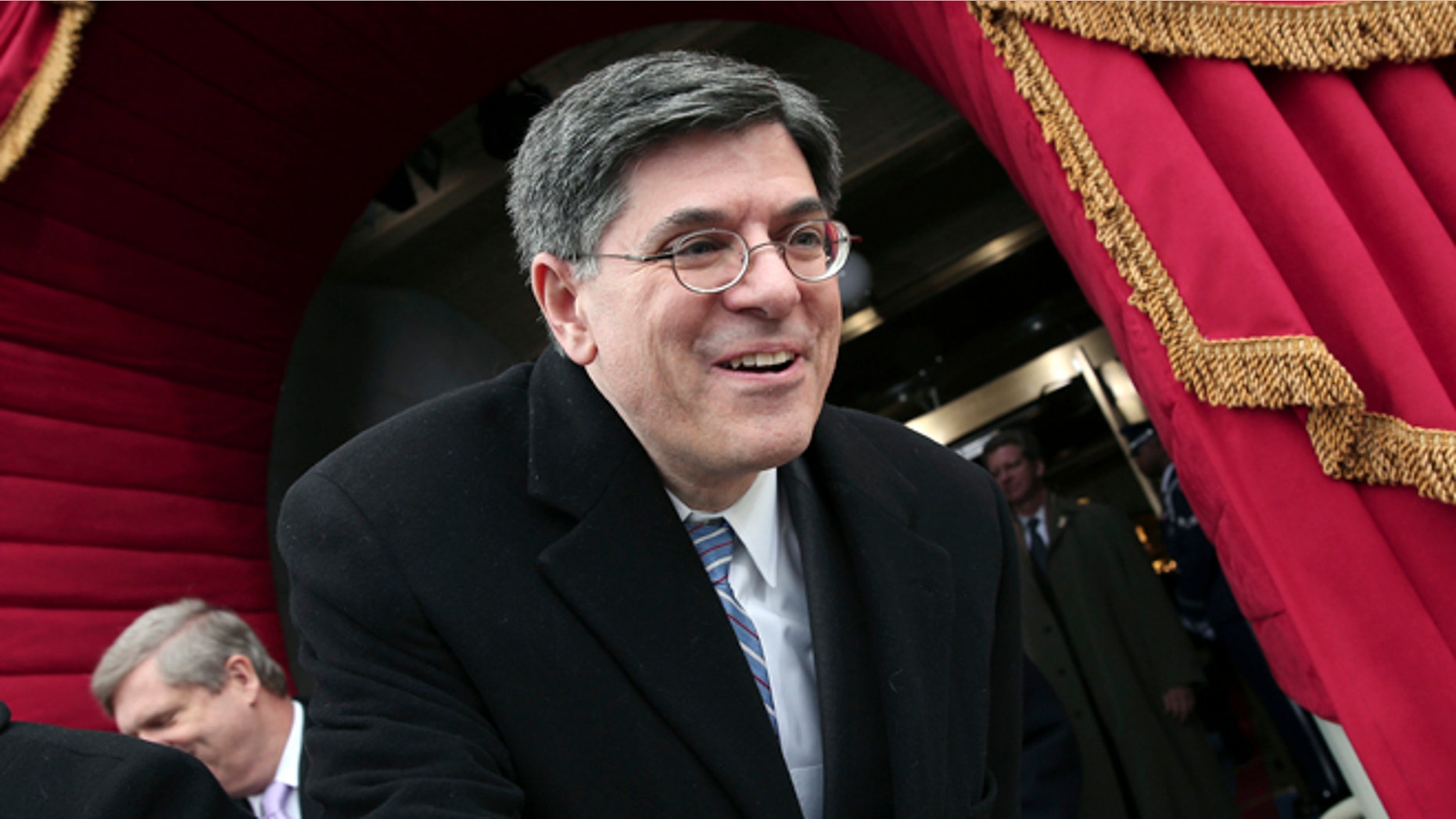 Treasury secretary nominee Jack Lew is coming under fire from Senate Republicans who question whether he violated federal law by declining to respond to dire warnings from the group that oversees Medicare.
Eight Senate Republicans voiced their complaints in a letter Monday to the White House budget office, which Lew ran before being promoted to President Obama's chief of staff. The criticism comes as the president's most controversial Cabinet nominees line up for confirmation hearings before Congress.
Chuck Hagel, the nominee for Defense secretary, endured a grilling on Capitol Hill last week. Lew, and also CIA director nominee John Brennan, are likely to face a similarly rough time.
Sen. Jeff Sessions, R-Ala., top Republican on the Senate Budget Committee who has led the charge against Lew's nomination, co-authored the letter Monday. At issue is a section of the federal law which states the president is supposed to submit legislation to respond to Medicare "funding warnings."
"The administration has failed each of the last four years to respond to these funding warnings despite receiving several communications from Congress urging them to comply with this unambiguous legal requirement," the senators wrote in their letter Monday.
Noting that Lew served as budget director "during this period of non-compliance," the lawmakers asked for documentation on his role in response to those warnings. The senators also noted that Lew, if confirmed at Treasury, would be installed as chairman of the Board of Medicare Trustees.
That board has issued a string of warnings in recent years about the program's finances.
Most recently, the board last April estimated the program would only be solvent until 2024.
For Sessions, the Medicare funding issue is the latest on a pile of complaints about Lew's fitness for the job.
He has previously accused Lew of making "false" statements before the budget committee, referring to past claims by Lew that the White House budget proposal would get the country to a point where "we're not adding to the debt anymore." Those statements ignored interest payments, which would in fact contribute to a growing debt year after year.
Sessions' office has called Lew "unfit for high office."
Other Republican senators have said they would reserve judgment. At the same time, Republicans are stepping up pressure on the Obama administration to better comply with budget laws in the second term. An aide to House Speaker John Boehner noted that Monday is technically the deadline for the president to submit his annual budget proposal. "Today marks the fourth time in five years that the Obama administration will not adhere to this legal deadline," the aide said.
Lew has played a central role in most of Obama's budget proposals. Lew, if confirmed, would replace outgoing Secretary Tim Geithner.
Obama, in nominating him last month, said he "cannot think of a better person" to continue Geithner's work.
"I trust his judgment, I value his friendship. I know very few people with greater integrity," Obama said. The president stressed Lew's experience in both Washington and the private sector, and particularly his role presiding over "three budget surpluses in a row" while in the Clinton-era budget office.