Republican candidates challenge Dem dominance of social media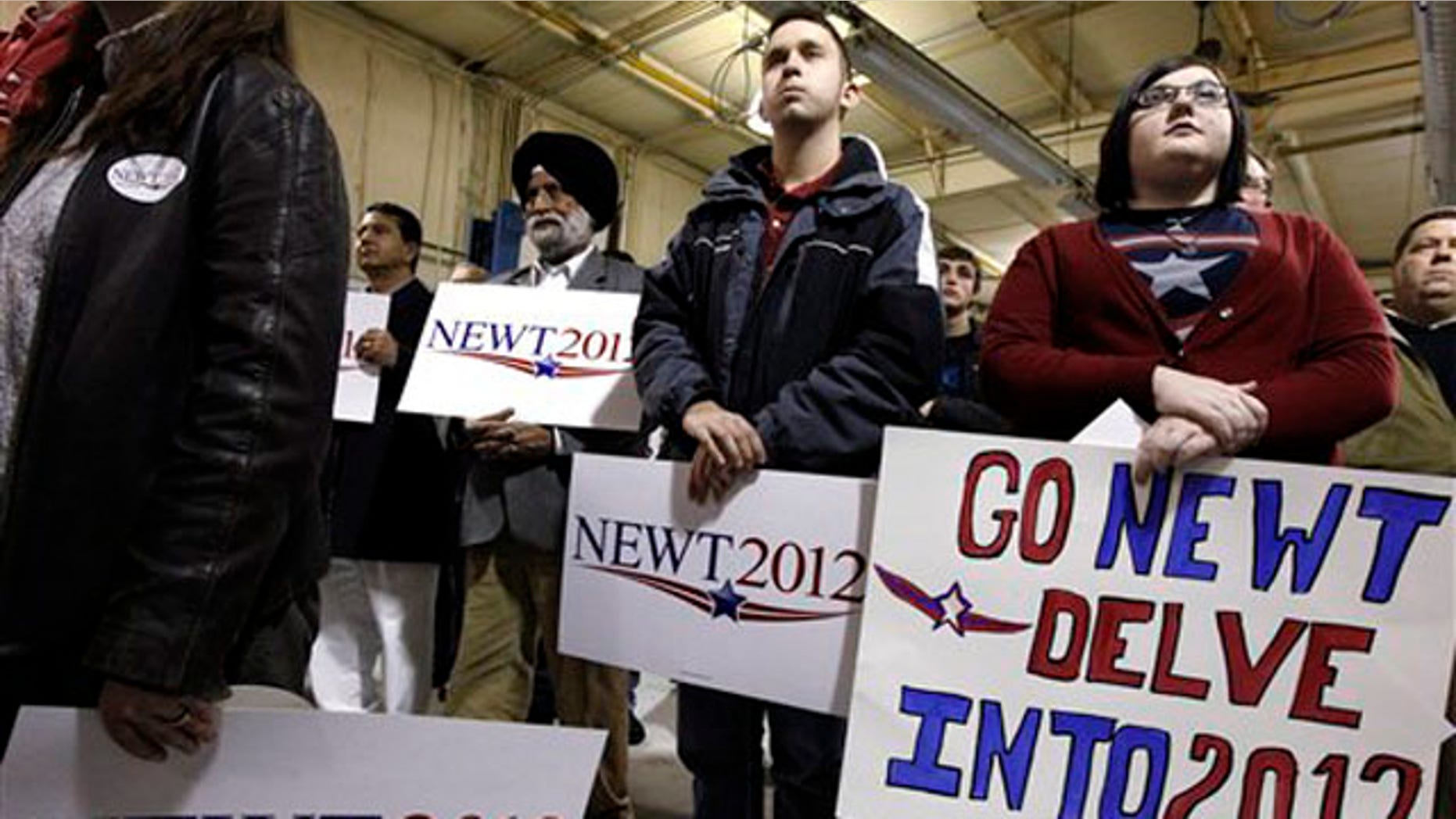 COLLEGE PARK – The crowded pack of Republican presidential candidates has made social media campaigning an integral part of their effort to win the White House this year, cutting into the advantage Democrats have traditionally held in online outreach, social media analysts said.
With Web users spending more and more time with services like Facebook, Twitter and YouTube, the popular social networks have become a key battleground in the 2012 campaign.
In the past two presidential election cycles, harnessing the power of the Web helped Democratic candidates develop an advantage over their opponents.
In 2004, Howard Dean's online outreach helped him raise more money in small dollar amounts than any other Democratic candidate that cycle.
In 2008, President Obama used social media and online communities to out-organize and out-fundraise his opponents on the way to the White House.
This year, Republicans are chipping away at that Democratic dominance.
"I definitely think Republicans are in the game when it comes to social media and the 2012 elections," said Jennifer Moire, a communications consultant and social media and 2012 elections blogger. "I think they have certainly closed the gap with the Democrats."
The Republican candidates are developing interactive applications for fundraising, creating their own Internet memes and have transformed phone banking -- a traditional tactic where supporters make phone calls to voters on behalf of candidates -- into a social online game.
Mitt Romney, Ron Paul, Newt Gingrich -- and President Obama -- all have online call centers. They allow supporters to make calls to voters in critical states identified by the campaigns directly from their computers or smartphones.
But the Gingrich campaign turned the exercise into a social competition. The campaign website newtsnetwork.com, tracks the day's top callers and displays their name, avatar and numbers of calls made.
Another popular social media campaign tactic this cycle: producing premade Facebook and Twitter profile pictures of the candidates that supporters use to show off their political affiliation.
Frontrunner Mitt Romney, for example, introduced a Facebook initiative called "Stand with Mitt" where supporters are encouraged to print a sign produced by the campaign reading: "Stands with Mitt." Supporters are instructed to add their names to the sign, take it to an event or display it in their home, take a picture and then share that picture on Facebook.
The result: a flood of pictures of Romney supporters across the country holding similar signs posted to Twitter and Facebook.
For many candidates, an effective social media strategy has become increasingly important as the impact of traditional campaign techniques -- television ads, for example -- has diminished and the reach of social networks has grown.
"You are building a campaign in which you're going to engage people, constantly motivate them, and keep them in the loop, and there is perhaps no better medium to do that than social media right now," said Leonard Steinhorn, professor of public communications at American University.
Since August 2008, the number of active Facebook users has grown from 100 million to 800 million today. Twitter's user base has grown from 75 million at the end of 2009 to 468 million this month, according to RJ Metrics and Twopcharts, two websites that monitor the social network.
Despite the growth, campaigns still appear to be paying more attention -- and spending money on -- traditional political tactics such as in-person organizing and TV advertising. Going forward, that is likely to change.
"Where voters are, campaigns will follow," Moire said. "In the future, the mix of campaign tactics may shift to favor social media as more voters use social media networks," she said.
Social media is a valuable and low-cost method for campaigns to reach supporters.
But, Moire said, "Social media needs to be an important part of the overall communication mix for campaigns. I don't think it is the end-all, be-all."
Today, simply having a presence on the social networks is not enough. Presidential hopefuls must work hard to stand out.
Jon Huntsman, who dropped out of the race last week, developed a Twitter campaign called the "Huntsman Twitter Take Over." His goal: generate 1,000 tweets per day that included @JonHuntsman, Jon Huntsman, or the hashtags #Jon2012 and #JointheHunt. The number of tweets per day was displayed in real-time on the campaign site, jon2012.com.
A critical aspect of social networks is the ease with which candidates can spread their message not only to supporters, but to supporters, friends and acquaintances with no additional cost to the campaigns.
Gingrich, for example, made it simple for his supporters to share selected positive news stories about the candidate on Facebook, Twitter and LinkedIn, dubbing people who do so "Newt Influencers."
Though Republicans have caught up, analysts said Obama's campaign will be a dominant force on social networks during the general election.
Their latest innovation: an official blog on Tumblr, a social blog network. The blog highlights relevant infographics, tweets and photos from the campaign, making it easy for supporters on the network to re-blog the items and share them with friends.
Capital News Service contributed to this report.