Rep. Jackson facing mounting calls to explain illness, extended absence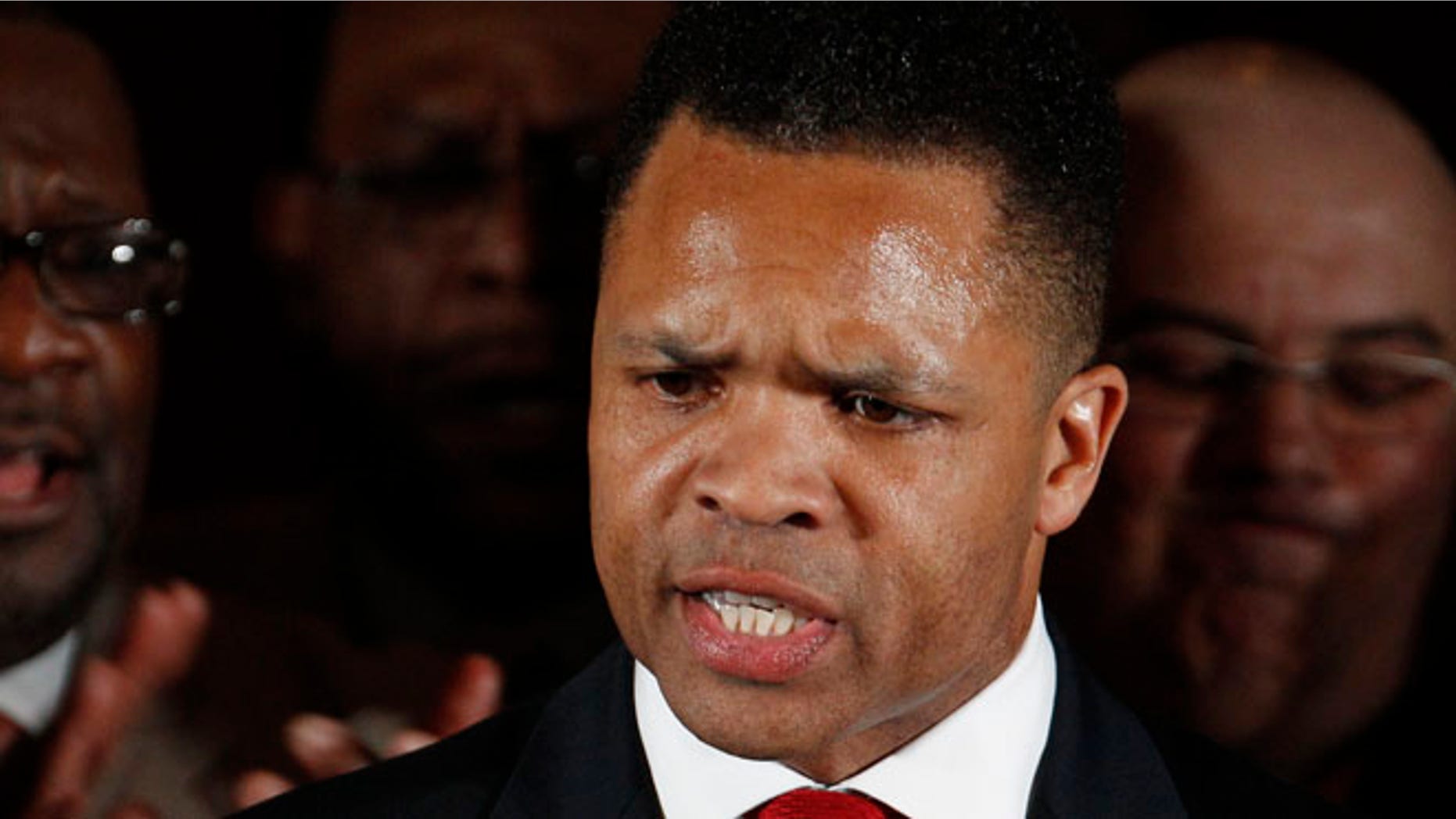 Democratic Rep. Jesse Jackson Jr. is facing mounting calls to provide more details about his unexplained indefinite leave of absence from Congress.
The congressman's office says a "serious" medical condition has Jackson undergoing treatment. But officials as high as Sen. Dick Durbin, a Democrat and senior member of the Illinois congressional delegation, are now urging him to clear up what exactly has kept him from work since June 10. Durbin is joined by church leaders, Jackson political challengers and voters in asking for more details and expressing concern about whether they are still being represented by their elected official.
"If somebody needs medical treatment, I'm as willing as anybody to give them time to heal. I hope he gets better," Brian Woodworth, the Republican challenging Jackson for his seat in Illinois' 2nd Congressional District, told FoxNews.com. "For the voters, what's frustrating is they want to hear what is going on. They don't want to know where he's hiding."
Durbin voiced his concerns Monday.
"As a public official, there comes a point when you have a responsibility to tell the public what's going on," said Durbin, according to Crain's Chicago Business. Jackson "will soon have to make a report on the physical condition he's struggling with."
Jackson, who was elected to Congress in a 1995 special election, has lately become the subject of a Capitol Hill ethics investigation.
Jackson's office informed the public in late June that the congressman had taken medical leave as a result of exhaustion. Then his office, adding to the intrigue, said last Thursday that Jackson's medical condition is "more serious than we thought." His office said he has wrestled with "physical and emotional ailments privately for a long period of time."
His office also said the 47-year-old Jackson will need extended treatment at an "inpatient medical facility" and post-release care.
House Minority Whip Steny Hoyer said Tuesday he thinks Jackson has fulfilled his duty to keep constituents informed about his absence, noting the two recent updates from staffers.
"I think we all have a responsibility to constituents," said Hoyer, D-Md. "I think (updating) fulfills that responsibility."
The congressman's absence comes amid a House ethics probe into whether he was part of discussions to raise money for the campaign of then-Illinois Democratic Gov. Rod Blagojevich in exchange for an appointment to the Senate seat vacated by President Obama after he was elected in 2008.
The Jackson fundraiser allegedly involved in that offer was also arrested last month, over a separate fraud case. The congressman himself has denied wrongdoing and was easily reelected in 2010.
Jackson is the son of civil rights leader and two-time presidential candidate Rev. Jesse Jackson Sr. The younger Jackson's district includes parts of Chicago's South Side.