Rep. Frank, Critics Face Off at Town Hall Event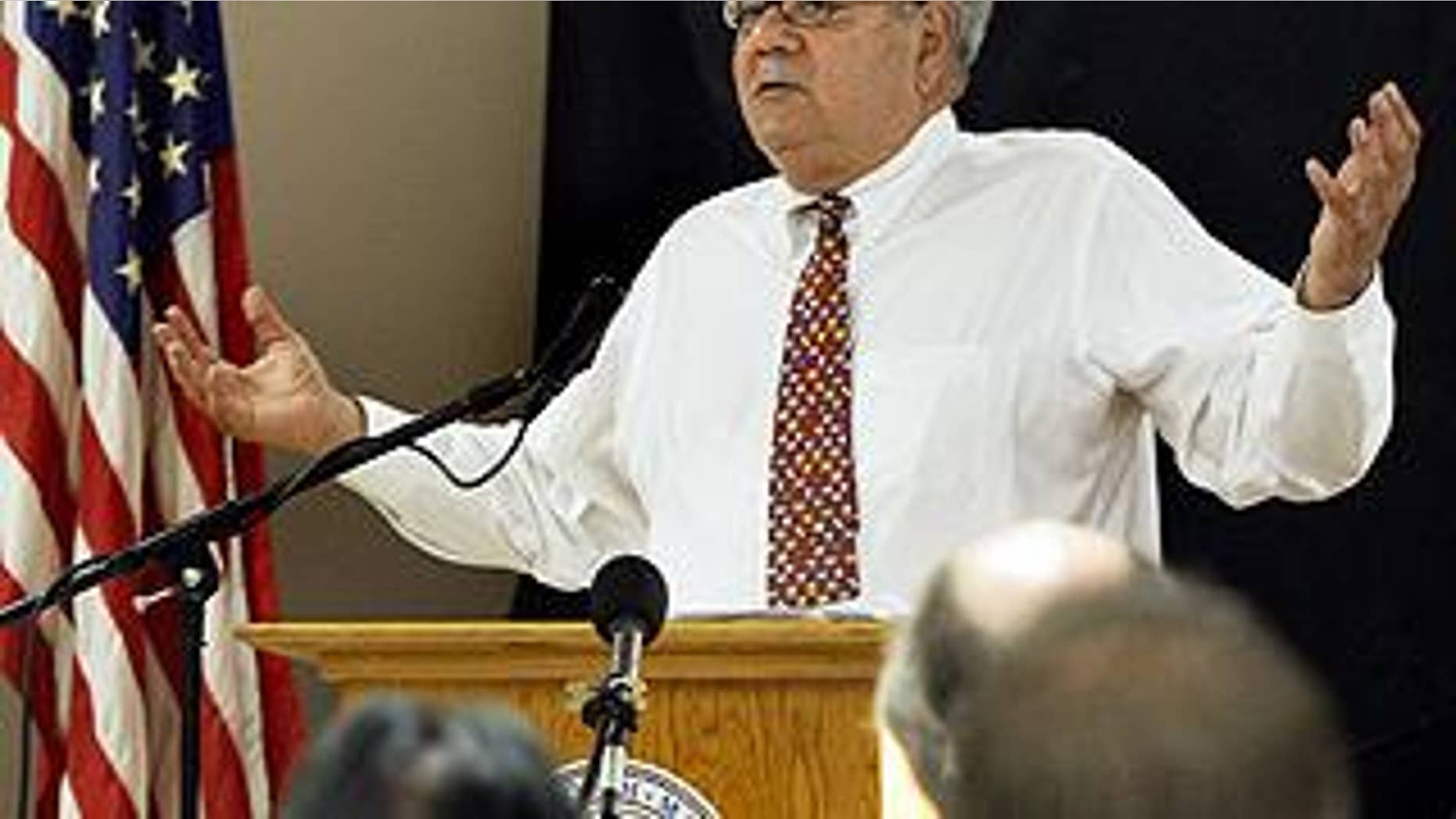 It was a tough crowd Tuesday night at the senior center in Dartmouth, Mass. But neither Rep. Barney Frank nor his critics seemed to back down.
The often contentious town hall-style event with the Democratic congressman, chairman of the House Financial Services Committee, drew more than 500 people, some shouting and booing as Frank spoke.
The topics ranged from health care reform to financial issues, such as the federal bank bailouts. Big government policies fueled much of the outrage expressed at the forum, as has been the case at other town hall events attended this month by members of Congress.
VIDEO: Click to watch Rep. Frank confront voters
Several voters at the town hall wanted to know how the government would pay for the reforms without worsening a growing federal budget deficit.
"The economy is collapsing," one woman told Frank, suggesting that President Obama has chosen the wrong time to pursue health care reform.
Frank said some money could come from a tax hike on people making more than $325,000 a year and clamping down on foreign tax havens used by companies operating in the country.
When she compared the administration's policies to Germany under Hitler, Frank responded by asking her, "On what planet do you spend most of your time?"
Frank's response drew a mix of applause and shouts.
And while some critics went so far as to call Frank a "liar," the congressman hardly backed down from the confrontations.
"Do you really think that's thoughtful conversion?" Frank said at one point in response to the verbal attacks. "Do you really think that advances your argument? I mean, I thought you were thoughtful people here to have a conversation."
At least two dozen protesters gathered in small groups outside, handing out pamphlets and holding signs criticizing the overhaul, Obama and Frank. Some of the posters read: "It's the economy stupid, stop the spending" and "Healthcare reform yes, government takeover, no. Tort Reform Now"
Audrey Steele, 82, from New Bedford, said she does not want the government to get involved with health care because "they just make a mess of everything," referring to the $700 billion bailout of financial institutions that was used to pay for lavish conferences and hefty executive compensation.
Others at Tuesday's meeting were more supportive of reform.
Dr. Sheila Leavitt, a physician from Newton, said she hoped for changes that would support primary care physicians who aren't paid as much as specialists. She said some of the rowdy critics at Tuesday's meeting appeared to be using the same "talking points" as those who showed up at similar meetings around the country.
The health care system overhaul has generated controversy among Democrats and near unanimous opposition among Republicans.
Frank blamed cost of the war in Iraq as one reason it has been difficult to find the resources to cover domestic reforms.
Pulling U.S. troops from Iraq before the end of 2011, as President Obama plans, could save money that could be used to fund the reforms, Frank said.
"We are still there as referee in an internal fight," Frank said, referring to a power struggle between Iraq's Sunnis, Shiites and Kurds.
Dartmouth Democratic party officials said people from as far as Martha's Vineyard, Boston and western Massachusetts had planned to attend the meeting.
Extra police were assigned to the meeting after angry protesters turned up at widely publicized town hall events held by Democratic lawmakers.
The Associated Press contributed to this report.