Recently convicted Texas Democrat now facing divorce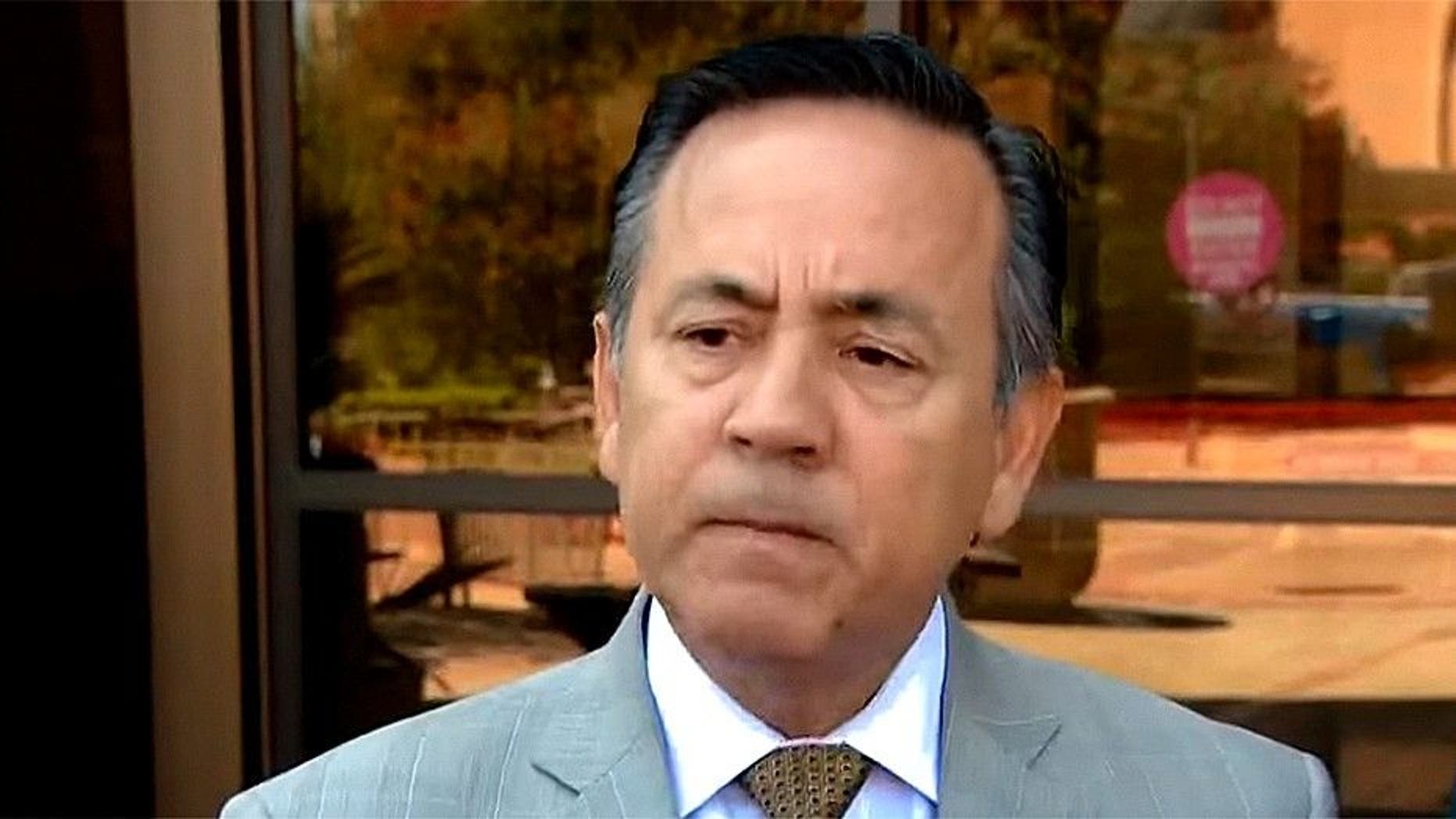 Troubles continue to mount for a Texas Democrat who was recently convicted on 11 federal counts of money laundering and wires and securities fraud. On Friday the wife of state Sen. Carlos Uresti filed for divorce.
Margaret "Lleanna" Uresti submitted legal papers in Bexar County District Court, the San Antonio Express-News reported. The couple have been married for six years.
Uresti, 54, served as her lawyer during her 2008 divorce from her previous husband, the newspaper reported. Margaret Uresti is 12 years the senator's junior, the report said.
The Urestis' marital trouble comes as the San Antonio lawmaker faces pressure to resign from his seat in the Texas Senate, and as his license to practice law is in jeopardy.
In addition, he could face as much as 20 years in prison, plus restitution, when he is sentenced in June.
During Uresti's corruption trial, prosecutors said he and a co-defendant lied to investors to make money for a fracking sand company that went bankrupt in 2015.
Meanwhile, the Daily Beast recently reported that Uresti faces a separate bribery trial in May, and also faces accusations of sexual harassment from several women.
Those women include a reporter who claimed Uresti groped her and "put his tongue down my throat," and a data director at the state Democratic Party who said he ogled her.
"We were being introduced and when we shook hands, he spun me around and said something like, 'Damn, girl -- you're trouble,'" Jenn Cervella told the Daily Beast.
Another woman claimed that Uresti asked her in the middle of a staircase at the state Capitol whether she was wearing a polka-dot thong. Uresti had denied a number of allegations to the Daily Beast when some women came forward in December, but did not respond to the outlet for comment on the latest claims against him.
Uresti could not be reached Friday for comment about his wife's divorce petition, the Express-News reported.
Fox News' Adam Shaw and the Associated Press contributed to this story.