Rand Paul warns of 'same old, same old' with another Romney run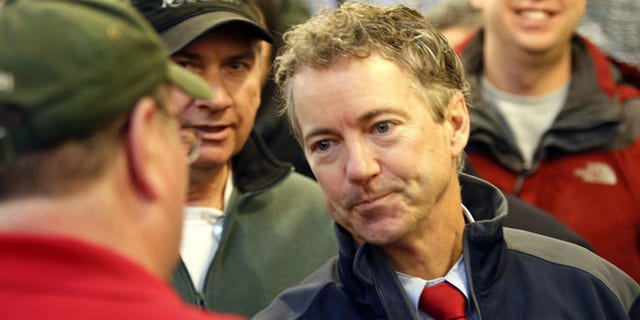 NEWYou can now listen to Fox News articles!
Kentucky Sen. Rand Paul warned Wednesday that another presidential run by Mitt Romney would not necessarily be good news for the GOP.
"The same old, same old has been tried," said Paul, who is weighing a 2016 bid himself. "And if we try the same thing again we might get the same result."
The Republican senator told Fox News during a visit to the key primary state of New Hampshire, "the more the merrier," when asked about a potential Romney run. But he went further to say Romney "fell short," adding that he didn't appeal to a broad enough audience to win. The senator quipped, "So maybe we need to keep lookin'."
Texas GOP Sen. Ted Cruz is also critical of the former Massachusetts governor and 2012 Republican nominee. Cruz said nominating a moderate has not worked, referring to Romney as the "mushy middle."
The remarks came on the heels of Romney dipping his toes in the presidential primary waters. He has hinted at a third go-round for the nomination, and made calls to leaders in key primary states and to veteran campaign staffers.​