Rahm's on the Ballot... For Now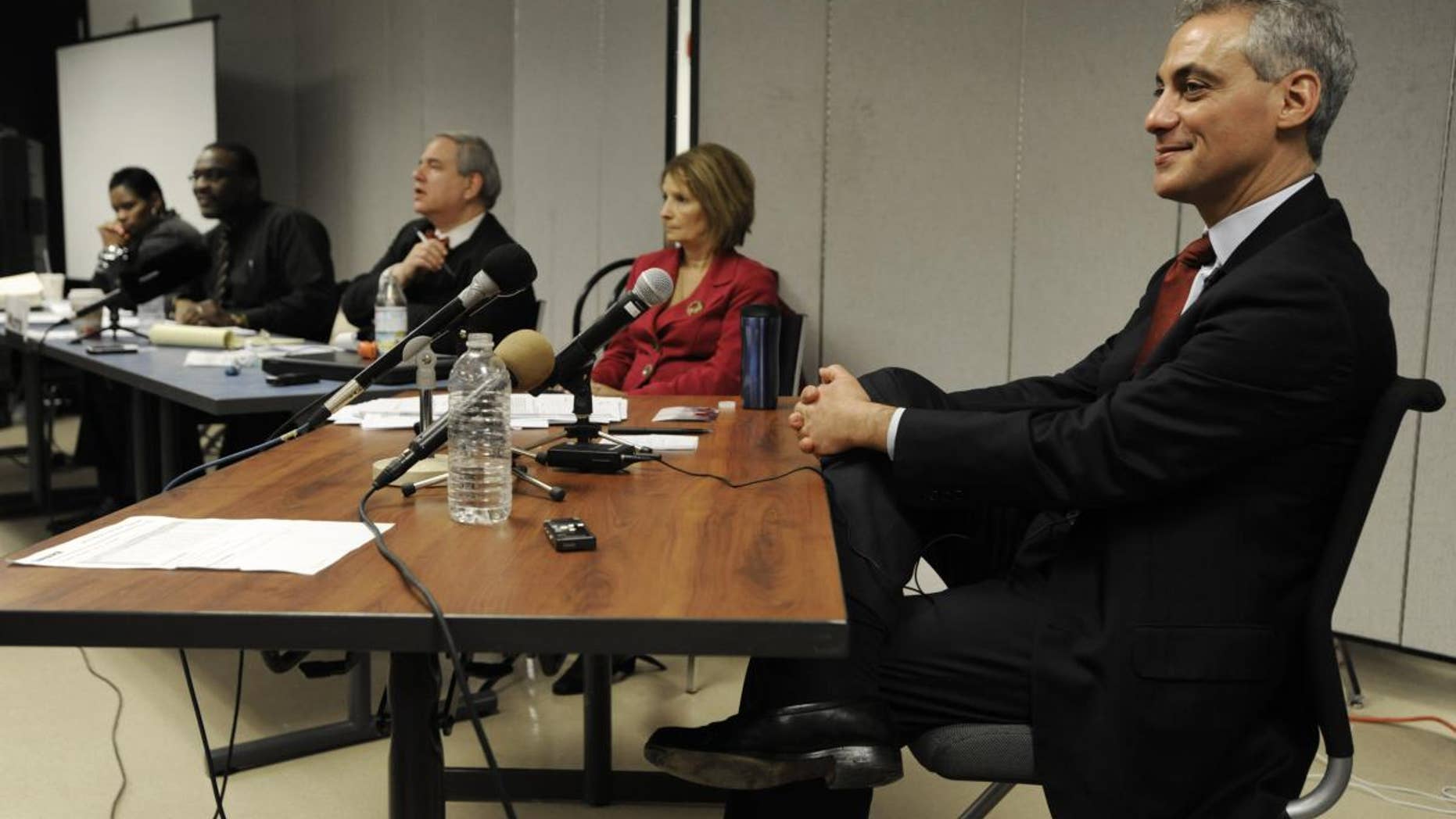 A victory for Rahm Emanuel came Thursday when Chicago election commissioners decided to put his name on the ballot for next year's mayoral election.
Immediately after the decision, an attorney for Emanuel's opponents rushed to file an appeal.
For now though, Emanuel is celebrating his win. "Their decision affirms what I've said all along - the only reason I left this city was to serve President Obama and that I always intended to return," Emanuel said in a written statement.
It wasn't an easy victory for him. The former White House Chief of Staff had to sit through more than 12 hours of testimony against him as dozens of members of the public argued before the commission that Emanuel didn't satisfy residency requirements to run for mayor. Emanuel moved to Washington, D.C. to serve under Obama, though he kept a home in Chicago.
The commission meeting was almost a circus-like atmosphere. Despite hours of challenges, claims and accusations, Emanuel appeared to be listening intently to it all, even smiling at times. He never lost his cool, at least not as far as anyone could tell.
Some of the public objectors admit they were intentionally sent by other mayoral candidates to oppose Emanuel. Others were "just concerned public citizens of the city," as one man put it. There was plenty of media attention, but at least three people turned the tables on the media and brought cameras of their own; they recorded every word.
"Just because he has clout and he has money does not mean he shouldn't be held to the same standards as everyone else," one objector told the board.
"Chicago is a Democratic machine with a mountain of corruption, and Rahm Emanuel is trying to steal his way up it," said another.
"He's a wicked individual. I can say that by looking at his body language and by looking in his eyes which are the window to the soul," said a women calling herself Queen Sister.
One woman practically called Emanuel a racist: "His past history of dealing with African Americans is what bothers me," she said. Applause broke out on a couple of occasions, but commissioners tried to keep a tight lid on those who just seemed to be there to stir the pot.
Emanuel and his supporters aren't in the clear just yet. The board's decision is sure to be challenged in the courts. Both sides say they will keep up the battle, which some speculate could take months-but the election is scheduled for February 22, 2011.