Rahm Emanuel to be Questioned in Chicago Mayoral Residency Hearing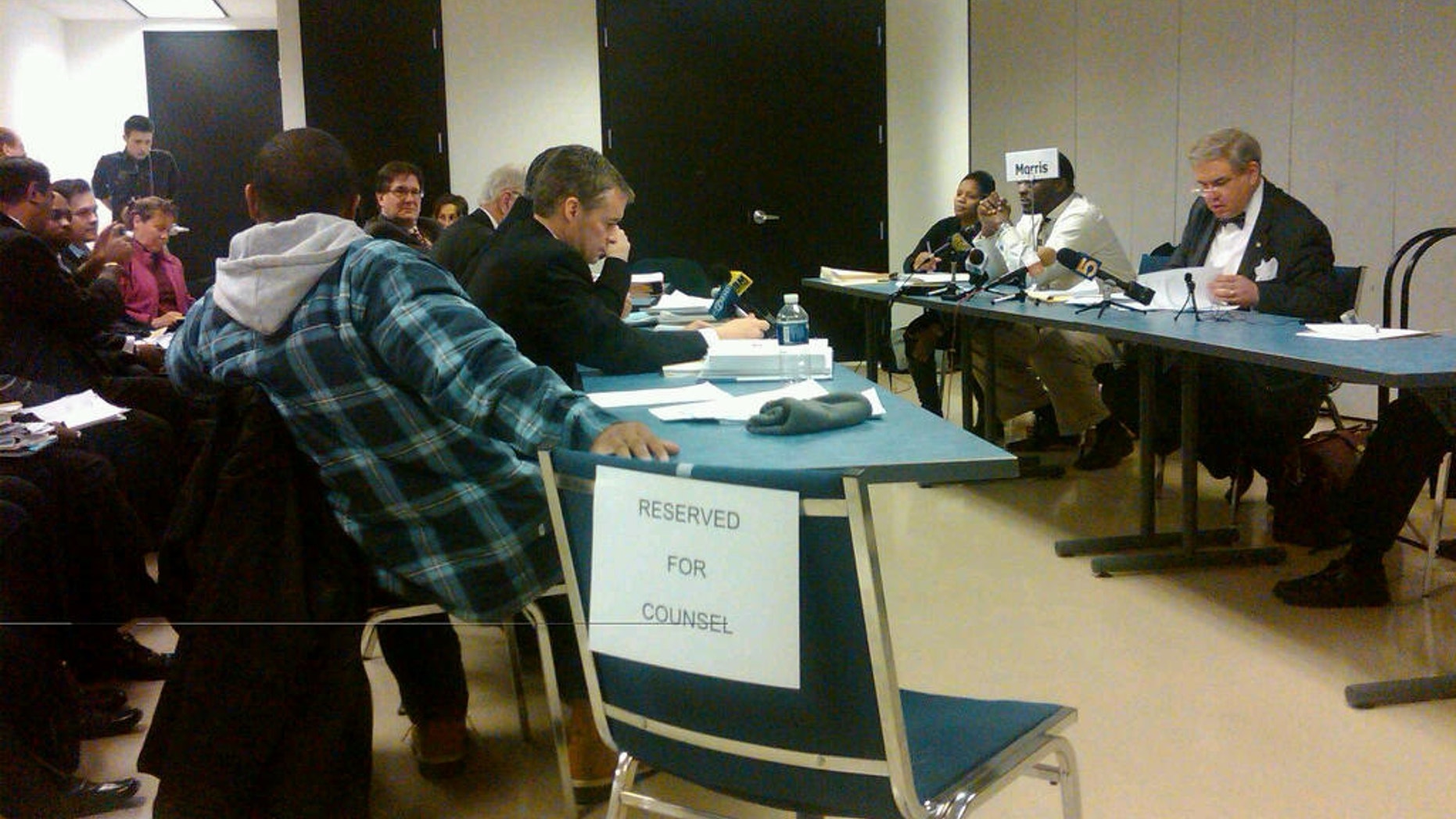 Rahm Emanuel will take the witness stand next Tuesday in Chicago. Not in a courtroom. But in the basement of the Chicago Board of Elections. Emanuel will be the first witness in an evidentiary hearing, where 25 Chicago residents, or their legal counsel, will get the chance to question him about their objections to his run for mayor. The petitioners don't believe he meets the residency requirement to run for mayor of Chicago.
Illinois election law states any candidate running for office must reside in the city where they are seeking office for one full year prior to the Election Day.
In a hearing Friday at the Chicago Board of Elections, Emanuel's lawyers said he will voluntarily testify in person next week, no subpoena necessary.  Emanuel's attorney argued the hearing will be better structured if they put him on as the first witness so everyone in the room can hear his direct testimony.
Emanuel will only testify once but with more than two dozen objectors it will be a long day of answering questions.
During his time as White House Chief of Staff, Emanuel lived in Washington and rented out his North Side Chicago Home. After stepping down from the Obama administration and announcing his intention to move back to Chicago to run for mayor, the man renting his house refused to end the lease, allowing Emanuel to move back in.  Emanuel is currently leasing another apartment near downtown Chicago.
Near the end of today's three hour hearing, the lead officer granted a request for one objector's attorney to draft a subpoena to compel Emanuel's wife, Amy Rule, to testify at next week's evidentiary hearing. A decision on whether the subpoena will actually be delivered to Emanuel's wife will come on Monday.Attorney Burt Odelson, who represents two Chicago residents objecting to Rahm running for mayor, claims Rule's testimony is relevant to the issue of Emanuel's residency eligibility because she and the couple's three children moved to Washington, DC - where children are currently enrolled in school. Oldeson also said he intends to ask for copies of school records for Emanuel's children.
Rahm's lead attorney Mike Kasper said the request to have Rule testify is simply "harassment" and unecessary.
Today's hearing got off to a bit of a rough start when one petitioner, Paul McKinley, got into a heated argument with security after he was told he was not allowed to sit in the first row. That row was reserved for the attorneys representing Rahm Emanuel and attorneys representing several petitioners. Eventually McKinley was allowed to sit in on the far end of the front row.
There were three security guards on hand for today's hearing. At times, the dialogue became especially intense between the man in charge of conducting the hearing, Joseph Morris, and one petitioner Jeffrey Black, who was wearing a long coat with an "Anti-Rahm" button. Black wanted permission to subpoena Chicago FBI Special Agent in Charge, Robert Grant to testify at next week's hearing about Rahm Emanuel's background.  At one point when Black kept interrupting Morris, Morris said firmly, "I will not be spoken over. Only one of us can speak at a time." Morris later told Black, "your theories... are eating up our time."
The next status hearing is scheduled for Monday morning in Chicago when both sides will hash out a witness list and other details prior to Tuesday's hearing when Emanuel will testify.  It could take several days before all the evidence is heard, eventually a final decision will come from the Board of Election Commissioners. That decision can then be appealed to the courts.
Early voting in the Chicago mayor's race begins January 31, 2011.
Fox producer Wes Barrett contributed to this report.