Rahm Emanuel Close to Announcing Whether He Will Run for Chicago Mayor, Source Says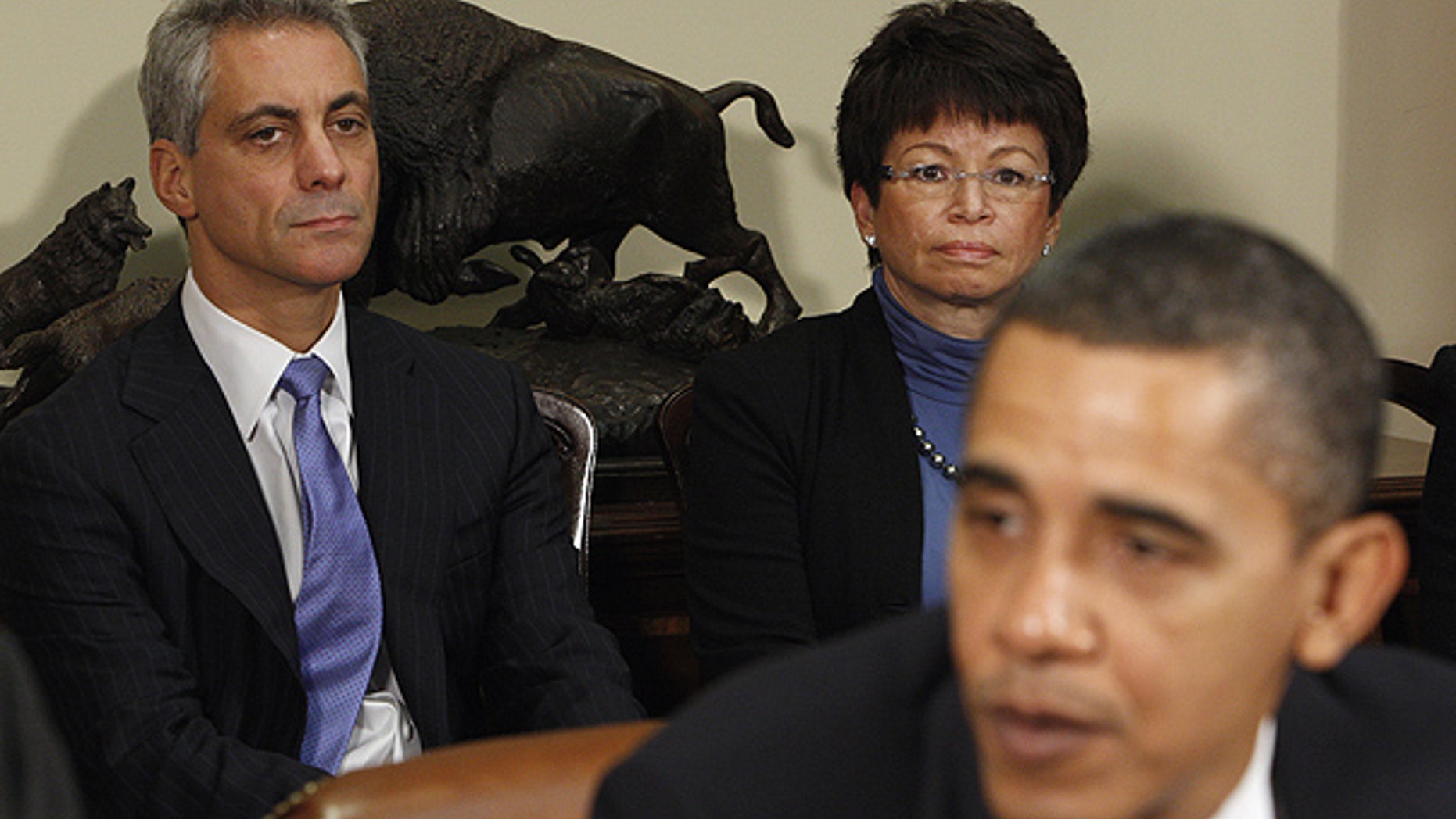 President Obama's chief of staff, Rahm Emanuel, amid rampant speculation that he is eyeing a run for Chicago mayor, could announce as early as Friday whether he intends to leave the White House.
"Rahm is nearing a decision on whether to leave the White House and explore a run for Mayor of Chicago," a source close to Emanuel told Fox News on Monday. "An announcement could come as early as Friday. Because of family considerations, no final decision has been made."
Longtime Mayor Richard Daley said earlier this month he won't run for re-election next year.
ABC News reported earlier Monday that Emanuel was expected to announce Friday that he his stepping down to run for mayor, a position he has described in the past as his dream job.
Emanuel once told Fox News that if Mayor Daley, 68, didn't run in the February election, he might throw his hat in the ring, saying, "That's a job I really want."
An Emanuel departure could give Obama a chance to signal a new policy direction as Democrats are likely to take a beating in the midterm elections in November. Pete Rouse, a senior advisor to Obama, would likely serve as interim chief of staff if Emanuel departs, several administration officials have said.
At the top of the list of likely successors are deputy national security adviser Tom Donilon, legislative affairs director Phil Schiliro and Ron Klain, Vice President Biden's chief of staff.
Also in the mix is senior adviser and longtime Obama friend Valerie Jarrett.