Questions raised over Sen. Blunt's Vietnam-era deferments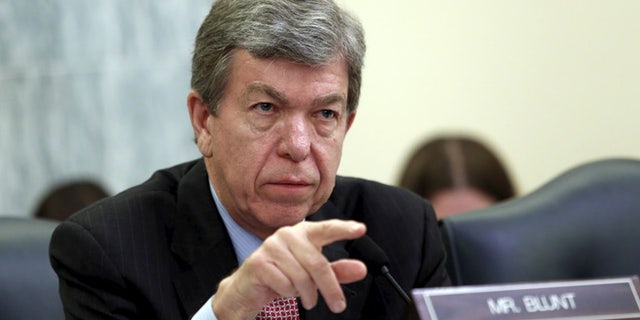 Missouri Sen. Roy Blunt is facing questions in his re-election campaign over newly reported draft deferments he received during the Vietnam War.
The Kansas City Star reported Wednesday that the Republican senator was classified as "2-S" for three years and given three student deferments. The Star, further, reported that when the newspaper asked Blunt's office about his draft record back in 2015, they did not disclose this information.
Blunt's Democratic rival, Missouri Secretary of State Jason Kander, has seized on the reports.
"I don't sit in judgment of anyone who chose not to serve in Vietnam," he said, according to the Star, "but hiding three deferments and saying you couldn't remember them is completely inexcusable."
But the senator claims he's been open about the deferments and was not hiding anything.
Blunt spokesman Brian Hart said in a statement on Thursday:
"Senator Blunt was attending Southwest Baptist University in Bolivar, Missouri when he turned 18 and became eligible for the draft. He was classified with a student deferral while an undergraduate. He graduated in three years and was then reclassified as fully available for service in 1970 during the first year of the draft lottery. His lottery number was not called up."
According to the Star, Blunt's office in 2015 initially claimed the senator in 1969 had a high draft number and was simply not called. But at that stage, records show he was still classified as a student deferment, which ultimately kept him from being called. His staff reportedly blamed poor memories for the confusion.
After Blunt graduated in 1970, he was then reclassified to a 1-A status with a 325 number in the draft lottery – a high enough number to essentially prevent him from being drafted.
FoxNews.com's Daniel Jativa contributed to this report.