Prosecutors reportedly delay deciding whether to charge Va. Gov McDonnell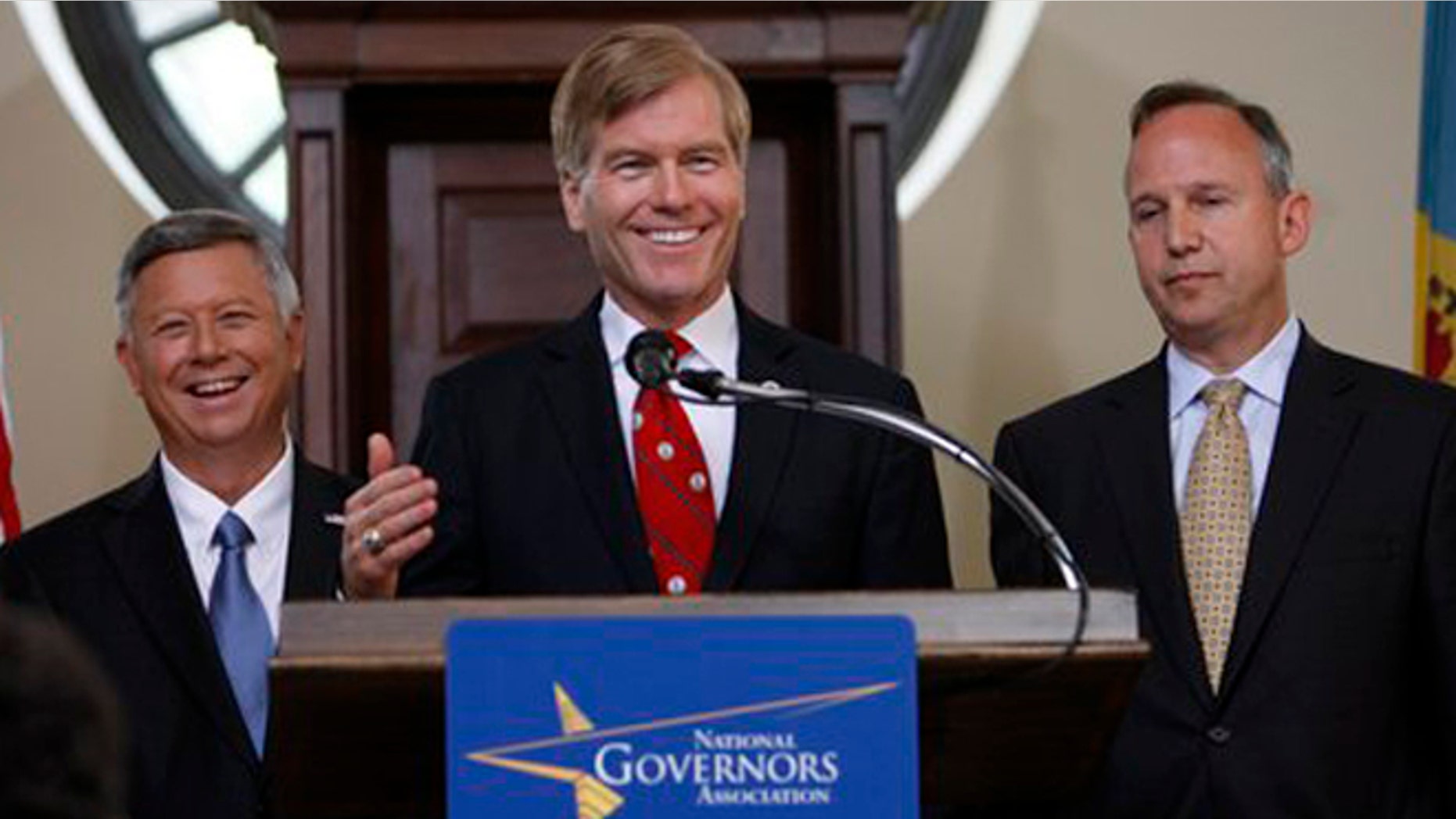 Federal prosecutors investigating Virginia Gov. Bob McDonnell in connection with a gift scandal have reportedly delayed asking a grand jury to charge the Republican and his wife after a face-to-face appeal to the Justice Department from attorneys for the couple.
The Washington Post reported late Wednesday that Dana J. Boente, the U.S. Attorney for the Eastern District of Virginia, had informed the McDonnells' legal team that he planned to ask for an indictment no later than this past Monday. However, after meeting with Deputy Attorney General James M. Cole on December 12, the lawyers were told that the decision to press charges would be put on hold. The Post also reported that a decision whether to press charges is not expected before January 2.
McDonnell and his wife, Maureen, have been accused of illegally promoting dietary supplement company Star Scientific -- including hosting a lunch at the Executive Mansion in Richmond to celebrate a product launch and securing meetings between company executives and state officials -- in exchange for more than $165,000 in gifts and loans from its chief executive Jonnie R. Williams. McDonnell and his attorneys claim that the governor has done nothing improper, though McDonnell apologized this past July for "the embarrassment certain members of my family and I brought upon my beloved Virginia and her citizens" and announced he had repaid $120,000 in loans.
McDonnell, elected in 2009, is due to leave office January 11 to make way for Democrat Terry McAuliffe. Virginia law forbade McDonnell from running for a second consecutive term.
If charges are filed before January 11, McDonnell would be the first sitting governor in Virginia's history to face criminal charges.