President Obama Received Afghanistan Troop Request Last Week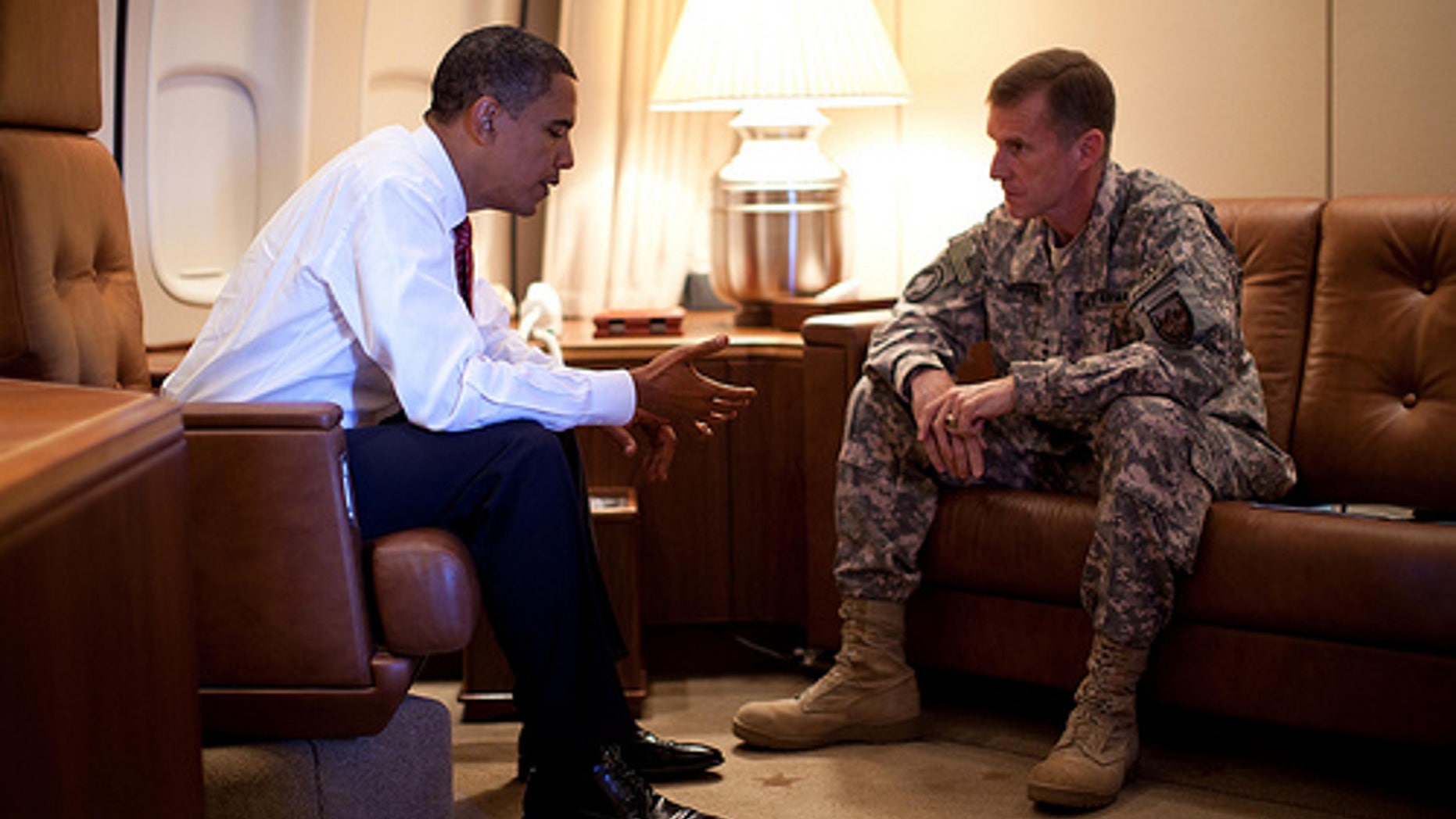 White House officials say it was President Obama who asked his top commander in Afghanistan, General Stanley McChrystal, for a troop level recommendation and he received just that. Defense Secretary Robert Gates informally passed along the request to the President last Thursday, one day before Mr. Obama met with General McChrystal aboard Air Force One. The President was in Copenhagen to advocate Chicago's bid for the 2016 Summer Olympics and McChrystal flew over from London for the private meeting. Defense officials say the report was "informal" because those in the Defense chain of command had yet to add their comments to the document.
The White House remains silent on the exact number of additional troops General McChrystal requested but reports cite the number at 40,000. White House Press Secretary Robert Gibbs says the President is still weighing his options on sending more troops to Afghanistan and has yet to make a decision. "This is his decision as Commander-In-Chief to make," Gibbs told reporters during today's the White House briefing.
President Obama is meeting over the next two days with his national security team to discuss Afghanistan and Pakistan. Pentagon Spokesman Geoff Morrell said he does not expect the troop request to be discussed at Wednesday's meeting.
Defense Department Producer Justin Fishel contributed to this report.