President Obama Calls Afghan President Karzai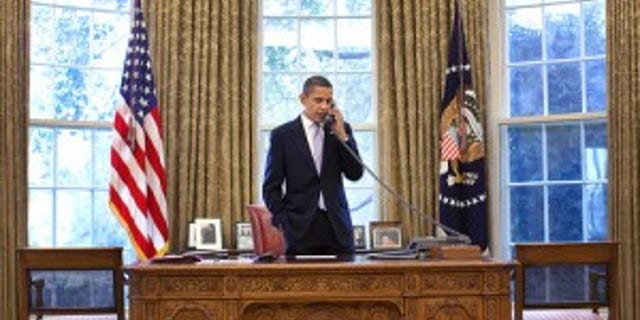 NEWYou can now listen to Fox News articles!
President Obama called Afghan President Hamid Karzai from the Oval Office this afternoon to congratulate him on his election victory.
In describing his phone call with Karzai to reporters, Mr. Obama says he "emphasized that this has to be a point in time in which we begin to write a new chapter," and that he told Karzai that "the proof is not going to be in words. It's going to be in deeds."
Karzai, whose government is plagued with corruption allegations, was scheduled to participate in a run-off election on Saturday against his former Foreign Minister Abdullah Abdullah, but today Abdullah dropped out of the race.