President Obama and Pope Benedict XVI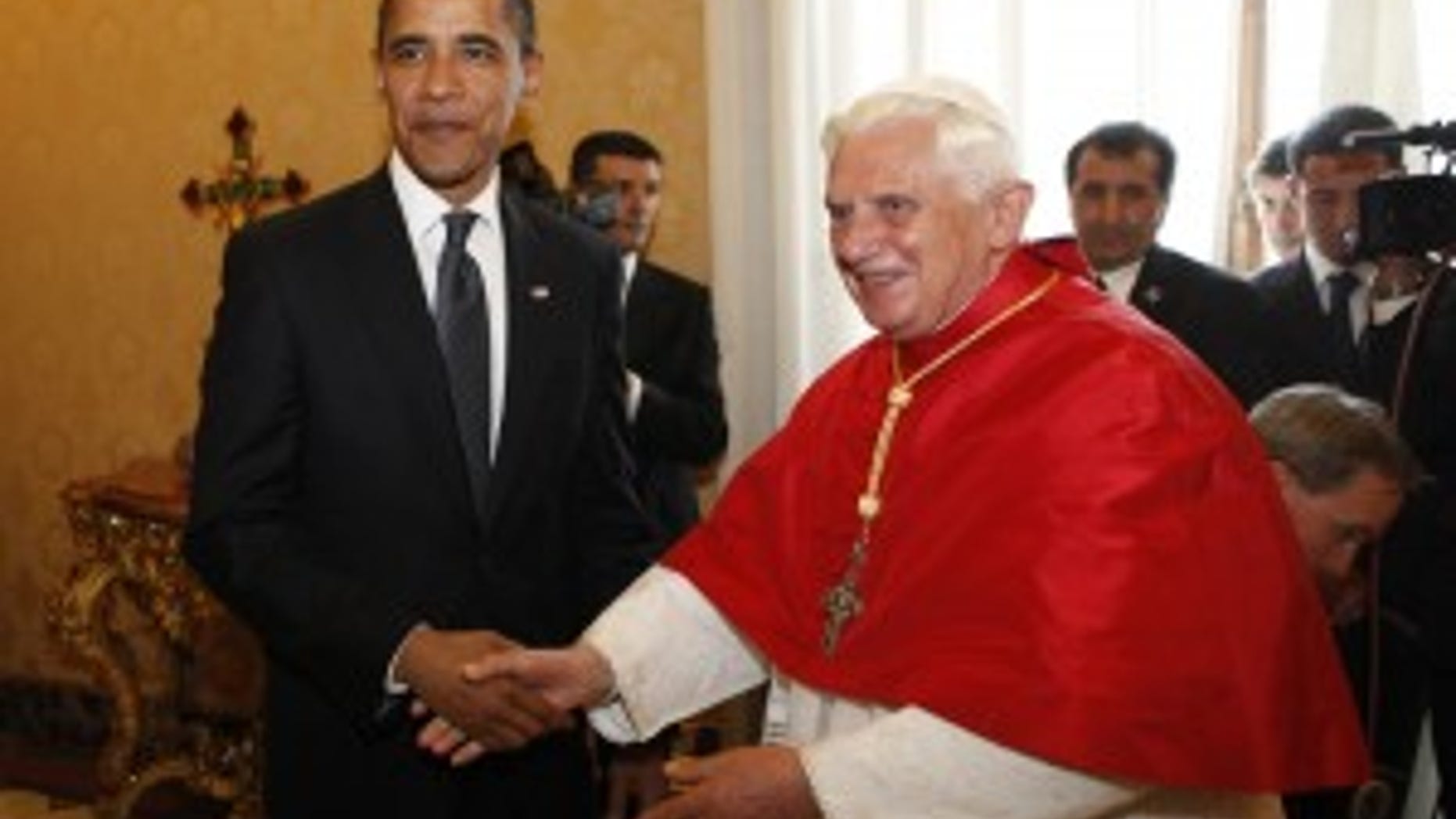 The President and Pope Benedict XVI met at the Vatican this morning.
The two men sat down at a desk face-to-face in the Sala dei Santi Pietro e Paolo (the room of St. Peter & Paul) where the paintings on the walls were painted by Raphael
and photographers snapped like crazy. Obama says to the Pope, I'm sure you're used to having your photo taken."" and then Obama adds that "I'm getting used to it." The Pope then told Obama "You must be getting tired."
As is tradition the two men exchanged gifts. Obama gave Benedict XVI a Liturgical Stole that form 1988-2007 was on the body of St. John Neumann in Philadelphia. The Holy Father gave the President a mosaic of St. Peters Square and Basilica and an autographed copy of the Social Encyclical, and the Ponticial Medal and Rosaries.