Power Play Update: Nor'easters and the Problem With Firewalls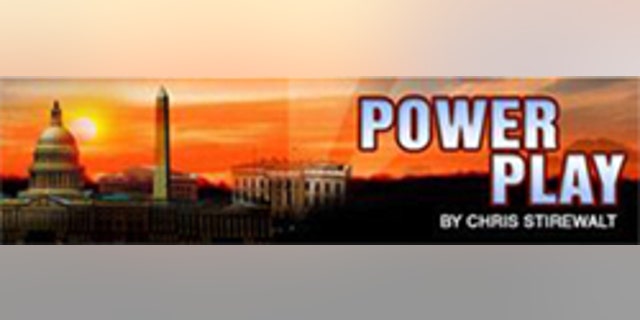 NEWYou can now listen to Fox News articles!
((Be the first to get exclusive political content and the Power Play newsletter with Fox News' new AEHQ iPhone app))
Democrats are not liking the news out of Connecticut today - Quinnipiac University has a new poll that puts Republican Tom Foley within the margin of error in his race for governor with Democrat Dan Malloy, 45 percent to 42 percent.
Ten days ago, Malloy led in the poll by 9 points. Two months ago, Malloy led by 15 points.
This echoes the findings of the Quinnipiac poll out Tuesday that put Republican Linda McMahon 3 points behind Democrat Richard Blumenthal. McMahon was down by 10 points last month.
Snap to New York and you see Democratic Sen. Kirsten Gillibrand leading by 6 points in her reelection bid in a Quinnipiac survey. A new poll from Marist College shows her leading by 12 points. But nobody is showing the kind of 20-point-plus margins prior to this month. Democrats are on the defense in six House districts and seem all but certain to lose at least three seats.
New polls from Siena College show that Democrats will have a hard time holding on a majority in the state Senate, meaning that Democrats will likely suffer more as congressional lines are redrawn after the 2010 Census and the Empire State likely loses two seats.
Flip over to Massachusetts and it's starting to look like incumbent Gov. Deval Patrick, a former David Axelrod client, looks like he is not going to be able to hold on as the independent candidacy of Tim Cahill peters out and Republican Charlie Baker surges.
In New Hampshire, it's shaping up to be a walk-off home run for Republican Senate nominee Kelly Ayotte with double-digit leads in several polls. But watch the governor's race where incumbent Democrat John Lynch suddenly has trouble in his race with GOP challenger John Stephen.
In Vermont, Republicans have a good chance to hold on to the governorship with Lt. Gov. Brian Dubie.
In Maine, the Republican gubernatorial candidate has been leading in the polls and at least two House districts look like potential pick-ups for Republicans.
This is all to say that it looks like Republicans will make some surprising gains in a region of the country in which many believed the GOP would be all but extinct in the era of Obama. This is still Democratic territory in a big way, but there will be a lot of time and money spent on protecting the home turf of the party.
Democratic strategists have been talking a lot about building a firewall around a Senate majority and, by fewer, a House majority too. But that suggests that one can reliably identify the location to build a firewall and have time to construct it.
Democrats have been flooding Wisconsin and Washington state with resources, but the races there remain difficult propositions for the party. Then there's California, an expensive difficult place to campaign. It looks very much like the party will have to deploy resources there for Sen. Barbara Boxer.
But if the Northeast needs shoring up, the idea of a firewall kind of gives way. As a certain point, you're not talking about a firewall anymore. You're talking about a fire blanket.