Power Play: 2012 Scorecard Mitt Romney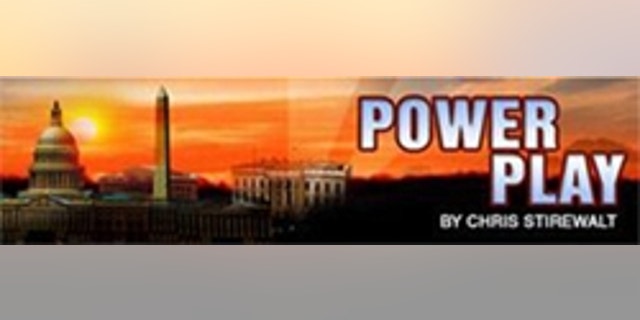 Twelve in 2012 Scorecard - Mitt Romney
Tonight on "Special Report w/Bret Baier," the eighth edition of the "Twelve in 2012" series.
Each night, Special Report will profile one of a dozen potential Republican presidential contenders. When it's all over, look for a documentary special that lays out the state of the 2012 race inside the GOP.
With every installment, Power Play will analyze the candidate's strengths, weaknesses and odds of success.
Age: 63
Current Position: Chairman of the Free and Strong America Political Action Committee
Previous experience: Governor of Massachusetts (2002 to 2007); Chairman of the Republican Governors Association (2006); CEO, Salt Lake Organizing Committee 2002 Winter Olympics (1992 to 2002); Vice President of Bain & Co.(1990to 1992 and 1978 to 1984); founder Bain Capital (1984 to 1990)
Education: Undergraduate degree from Brigham Young University (1971); Masters in Business Administration from Harvard Business School (1975); law degree from Harvard Law School (1975)
Family: Wife, Anne, five sons
What you might not know:
Romney's father, George, the former governor of Michigan, CEO of American Motors and 1968 presidential candidate, grew up poor in California, Utah and Idaho after his family was uprooted from a Mormon colony in Mexico in 1910.
His Pitch: Working on a Building
Romney had the second highest number of delegates when he dropped out of the 2008 race, although Huckabee, who stayed in longer, ultimately eclipsed Romney for the second place showing behind McCain.
John McCain, Bob Dole, George H.W. Bush and Ronald Reagan all fell short before winning the prize. But there's no mysterious cycle at work here. In each case, the defeated candidates built on the foundation they built in their first go around and finished the job later on.
And when it comes to building on foundations, Romney has erected the Chartres Cathedral of between-cycle operations. Romney spent $45 million of his own fortune in 2008 and raised millions more. That provided the framework for a political organization with a major presence in every early primary state and in all the big delegate prizes.
Since 2009, Romney's PAC has doled out more than $1.1 million to candidates and financed his travel to stump for more than 60 candidates in the 2010 cycle. It's the best funded and most generous PAC of any of the potential 2012 contenders, and perhaps more significantly, continues to maintain contacts on the state level that will prove very helpful come caucus and convention time.
Romney's organization has also enabled Romney to keep his all-star team of consultants and advisers mostly intact.
It is, in short, the deluxe model political organization.
Romney is also well suited for taking on President Obama if the economy remains the top issue to voters. Romney's private-sector success in fixing ailing companies would provide a wealth of good talking points if Democrats remain on the defensive on the economy.
The Knocks: The Man from Massachusetts
It's hard to find anything less popular with the Republican base than President Obama's national health insurance law, and within the bill, the most detested component is the new power for the federal government to compel people to buy private health insurance or enroll in a government plan.
Unfortunately for Romney, that was also at the heart of the health care plan he enacted as governor of Massachusetts. Obama pointed out that similarity with glee, and Romney so far has seemingly lacked a good answer to the question. He has said it's a question of state versus federal power, but it's clear that if Romney proceeds with a repeat bid, Romneycare will be an enormous hurdle to his ambitions.
The problem, though, isn't so much what was in the specific plan, but that it points to the underlying conservative misgivings about Romney.
Romney's 2008 opponents exploited his position changes on abortion and Iraq, and the Internet was aflame with questions about whether Romney's Mormon faith was incongruent with the evangelical and orthodox Catholic faiths most common among the Republican base.
Romney will have to fight the "Massachusetts liberal" label from day one.
Power Play's Odds on Nomination: 5 to 1
You can watch Mitt Romney's profile on the Special Report show page.