Poll: Nearly 1 in 2 Americans say government is 'immediate threat'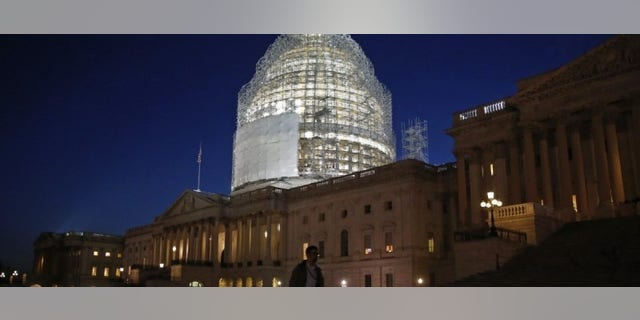 The number of Americans who see the government as an "immediate threat" to their rights and freedom has risen over the course of the past 12 years to about half, a new poll shows.
Forty-nine percent of people surveyed said the federal government "poses an immediate threat to the rights and freedoms of ordinary citizens," according to the new Gallup poll. That's up from just 30 percent in 2003.
The study, conducted from Sept. 9-13, found that Republicans were more likely to see the government as a threat than Democrats. But the opposite was true in past surveys taken during the Bush administration.
Sixty-five percent of Republican or Republican-leaning independents agreed with the statement, compared to just 32 percent of Democrats and Democratic-leaning independents.
"The lower percentage of Americans agreeing in 2003 that the federal government posed an immediate threat likely reflected the more positive attitudes about government evident after the 9/11 terrorist attacks," the survey reads. "The percentage gradually increased to 44 percent by 2006, and then reached the 46 percent to 49 percent range in four surveys conducted since 2010."
When asked to provide reasons the government is a threat, many cited "too many laws." Nineteen percent said the government was two big in general, followed by 15 percent who said it encroached on their civil liberties, and 12 percent who were concerned with federal limitations on their Second Amendment rights. Ten percent said they feel the government oversteps into their private lives.
Other grievances included limitations on free speech, issues with government spending and a perception the government is moving in a socialist direction. Democrats were less likely to mention gun laws when naming their biggest complaint.
The results were based on phone interviews of a random sampling of 1,025 people across the country over the age of 18 and leave a margin of error of plus of minus four.
In another survey conducted earlier this year, American's confidence in all three branches of government has hit an all time low. According to Gallup, the findings could be correlated due to people's lack of trust in government.
Follow Juliegrace Brufke on Twitter