#Piegate declared over as Sanders bakes a 'real' winner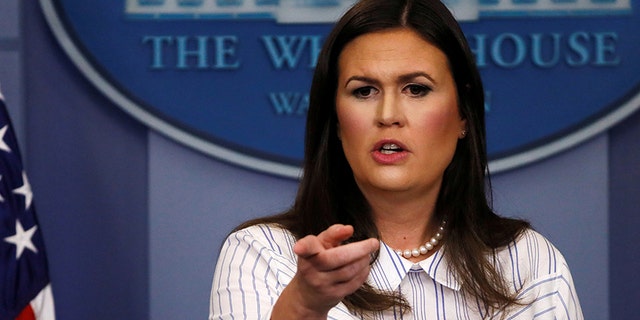 Washington's months-long #piegate controversy ended Thursday, as reporters ate a very real chocolate-pecan pie baked by White House press secretary Sarah Huckabee Sanders.
"Piegate is over!" said journalist April Ryan from American Urban Radio Networks, who had questioned the authenticity of a pie that Sanders had photographed and touted online in November, the New York Post reported.
Ryan started the hashtag around Thanksgiving when she joked that the baked item in Sanders' post was "fake pie." She later apologized that her joke turned into #piegate, the paper reported.
Sanders then promised she would bake another pie to prove her culinary prowess -- and she delivered for Thursday's White House press potluck.
Ryan has often clashed with Sanders in the briefing room, but Thursday was different. The pair smiled as they posed for photos with pies.
Other reporters who tasted the pie told the Post that it was delicious and chocolaty.