Pentagon plans to increase drone flights by 50 percent by 2019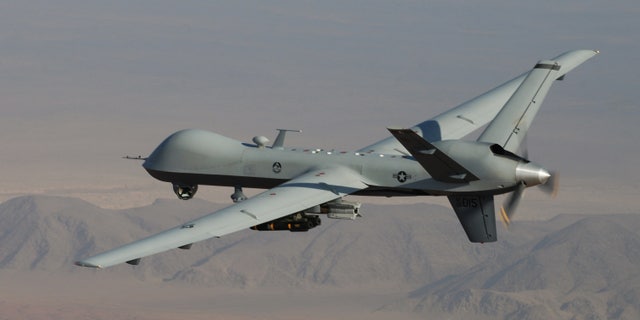 NEWYou can now listen to Fox News articles!
The Pentagon plans to sharply expand the number of U.S. drone flights over the next four years, giving military commanders access to more intelligence and greater firepower to keep up with a sprouting number of global hot spots, a senior defense official said.
The plan to increase by 50 percent the number of daily drone flights would broaden surveillance and intelligence collection in such locales as Ukraine, Iraq, Syria, the South China Sea and North Africa, said the official, who provided exclusive details of the plan to The Wall Street Journal. It would be the first significant increase in the U.S. drone program since 2011, reflecting pressure on military efforts to address a cascading series of global crises.
While expanding surveillance, the Pentagon plan also grows the capacity for lethal airstrikes, the most controversial part of the U.S. drone program and its rapid growth under President Barack Obama . Strikes by unmanned aircraft have killed 3,000 people or more, based on estimates by nonpartisan groups.
The Air Force now flies most of the U.S. drone flights, including secret missions for the Central Intelligence Agency in Pakistan and Yemen. But the new plan would draw on the Army, as well as Special Operations Command and government contractors.
Demand for intelligence and surveillance missions by unmanned U.S. aircraft has grown over the past decade, from as few as five drone flights a day in 2004.