Pennsylvania Official Under Fire for Civilian Surveillance Project, Rendell Apologizes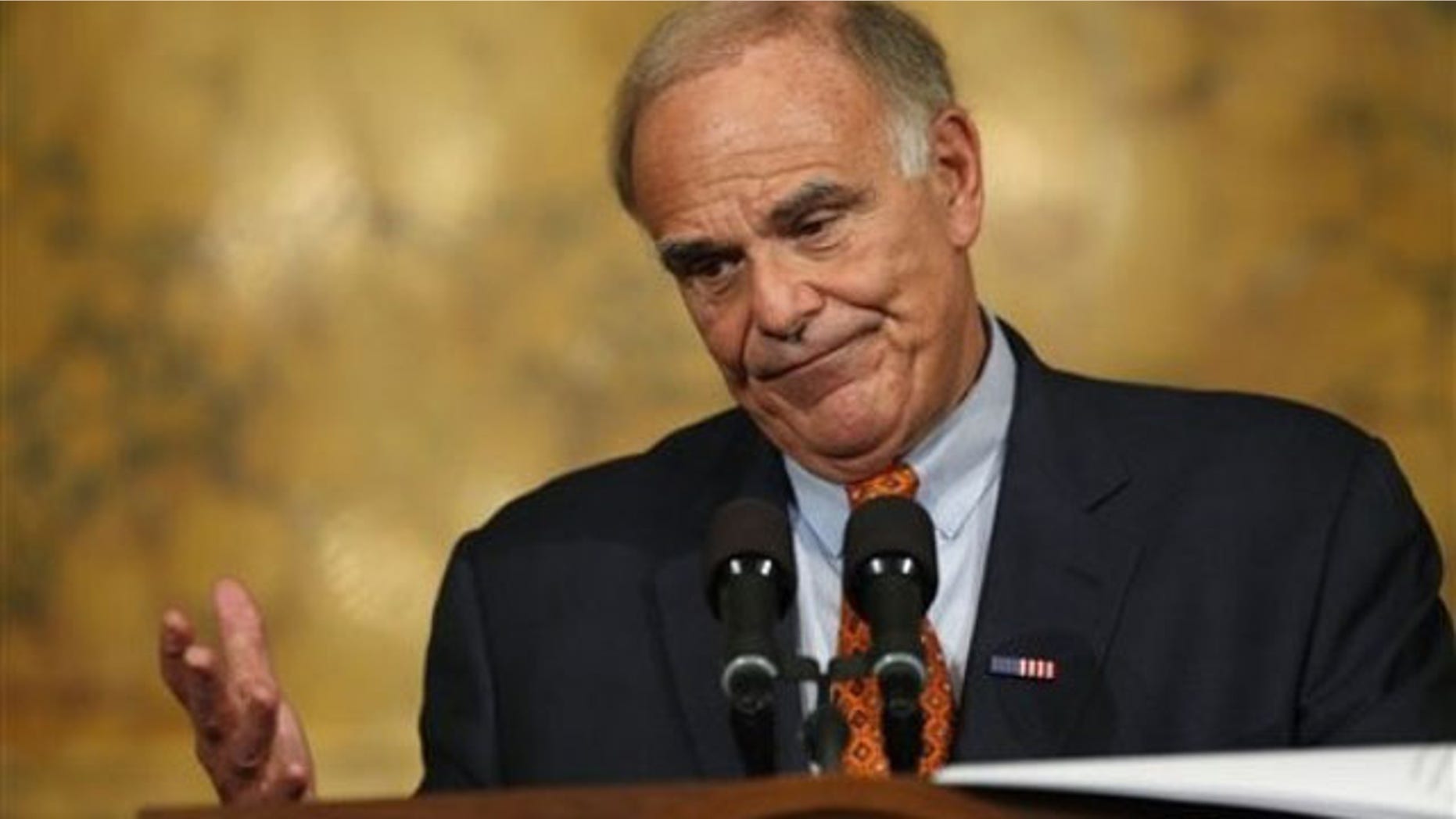 Pennsylvania's homeland security chief is facing legal action after he allegedly hired a private terror research firm that monitored the peaceful protests of anti-gas drilling groups, taxpayer advocates and gay-pride activists.
The one-year, $103,000 contract with the Institute of Terrorism Research and Response used taxpayer money to monitor the activities of anti-gas drilling groups opposed to hydraulic fracturing -- or "fracking" -- a controversial form of gas drilling that critics say pollutes groundwater with harmful chemicals.
The terror surveillance apparently commissioned by state official James Powers also included notices of a gay and lesbian festival, screening of a movie about the state's Marcellus Shale natural gas rush, and a rally in support of the governor's school spending priorities.
On Thursday, gas-drilling opponent and Pittsburgh city Councilman Doug Shields expressed outrage at the revelation and said he's contemplating a lawsuit and calling for an investigation into what he called a major civil rights violation.
"They spied on Americans exercising their rights," Shields said in an interview with FoxNews.com. "What I want to know is who woke up one day and contacted this organization?"
"It's Frack-Gate," he said.
Paul Rossi, a civil rights attorney in Kennett Square, Pa., told FoxNews.com by phone Thursday that he's filing a federal civil rights action against Powers and the contractor.
Rossi, who declined to disclose the plaintiffs listed in the suit, described the monitoring of citizens engaged in political activity as "chilling to First Amendment speech."
"These individuals had no involvement in any terrorist activity," he said.
According to document leaked by the investigative journalism group ProPublica, the Philadelphia-based contractor promised to provide updates three times a week. And it committed to conducting 56 hours a week of research into the security of the state's critical infrastructure. Such anti-terrorism bulletins also were distributed to members of Pennsylvania's gas industry.
Pennsylvania Gov. Ed Rendell, who apologized, said Tuesday that he was embarrassed that peaceful protesters were included in the monitoring and said the fact that the state was paying for such rudimentary information was "stunning."
Rendell spokesman, Gary Tuma, told FoxNews.com that the governor had no knowledge that such information was being assembled in the anti-terrorism bulletins.
"He found out on Tuesday morning when he read a story about it in the Harrisburg newspaper," Tuma said.
Tuma said Powers initiated the contract with the company last October but said Rendell did not deem the monitoring of citizens a firing offense.
"He thinks clearly Mr. Powers made a mistake but he also understands that his intent was to do his job and to do his job well," he said. "The governor differs with the decisions he made ... but Mr. Powers has a responsibility to carry out this work protecting critical infrastructure," including the gas industry.
Tuma said the decision to monitor activists stemmed from "some acts of vandalism" surrounding the Marcellus Shale drilling, which he called a "contentious issue."
Powers had told the Patriot-News of Harrisburg that he started inserting information about anti-drilling activists in his tri-weekly intelligence bulletins about a month ago because of several recent acts of vandalism around the state related to the natural gas industry.
Still, a growing number of activists are outraged by the revelation that they were the subject of regular anti-terrorism bulletins being distributed by Powers.
"I am a law-abiding, taxpaying citizen with no history of violence," said Janine Dymond, a member of the Gas Drilling Awareness Coalition. "The fact that my tax dollars are being spent on watching people like me is absolutely deplorable."
"If he didn't know what was going on, he wasn't doing his job," Dymond said of Rendell. "I don't believe anyone (in government) was unaware of it."
The Associated Press contributed to this report.