Pelosi's Political Future Clouded by Historic Losses for Dems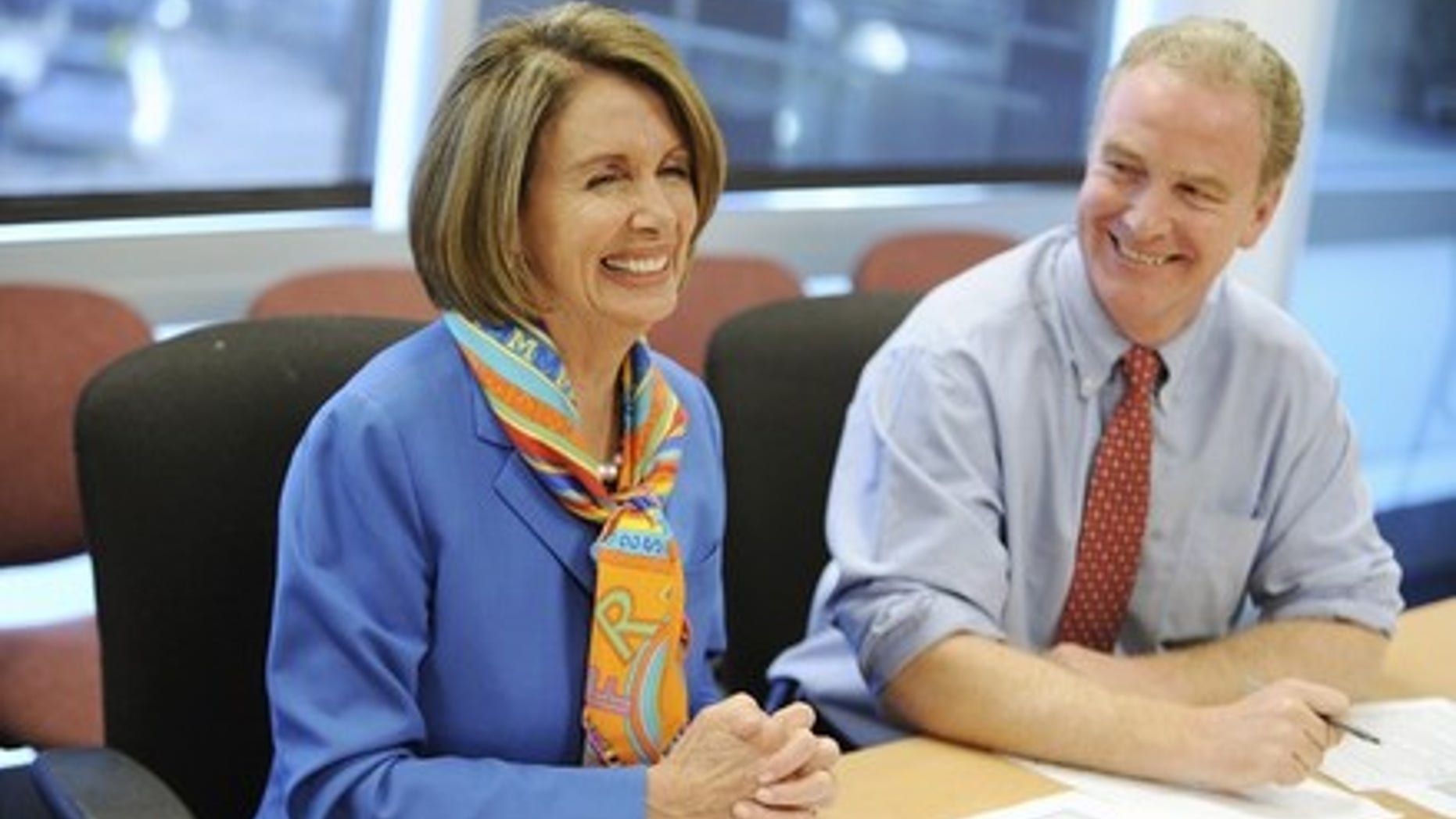 After Republicans dismantled the Democratic majority in the House on Tuesday, Democrats must decide whether to re-elect Nancy Pelosi as the top Democrat once the party takes its new minority position -- and she must decide whether even to seek that role.
"I'll let you know," Pelosi said Wednesday as she boarded an elevator in the Capitol.
She said in a TV interview that she has had "no regrets" during her historic four-year run as the first female House speaker.
During the campaign, several Democrats said they wouldn't support the California liberal for leader or declined to commit to Pelosi for a third term if their party were to hold onto a slim majority, as their internal polling showed that her high negative rating were an albatross.
"I'll have a conversation with my caucus, I'll have a conversation with my family, and pray over it, and decide how to go forward," she told ABC News. "But today isn't that day."
With the loss of so many key chairmen and moderate Democrats in Tuesday's GOP onslaught, the Democratic leadership will face considerable upheaval.
Among those Democratic leaders and long-serving lawmakers were Reps. Ike Skelton of Missouri, chairman of the House Armed Services Committee; 11-term moderate Gene Taylor of Mississippi, who pledged to repeal health care and said he wanted someone like Skelton to be leader; and 10-termer Chet Edwards of Texas. Other key losses included Reps. John Spratt, chairman of the House Budget Committee, Jim Oberstar, chairman of the Transportation and Infrastructure Committee, and six-termer Ciro Rodriguez.
In all, Republicans picked up at least 60 House seats and were poised to gain a few more -- far more than what was needed for a majority and the biggest party turnover in more than 70 years.
But now that they have lost control of the House, the decidedly more liberal caucus has to decide how it wants to be led. If Pelosi decides to step down, or if lawmakers decide to remove her from the top of the food chain, it could touch off a leadership grab that may give Rep. Steny Hoyer, the present majority leader, a greater role. Or it could make way for another brand of leadership.
In the wake of the losses Tuesday night, Pelosi reflected on the Democrats' accomplishments in the majority and looked ahead to a new era of cooperation without indicating her plans.
"The outcome of the election does not diminish the work we have done for the American people," she said. "We must all strive to find common ground to support the middle class, create jobs, reduce the deficit and move our nation forward."
Some analysts say Pelosi and possibly other leaders will retire in the face of the huge losses and rebellion from some members. But several aides to Democratic leaders told FoxNews.com that she is taking time to consider her next move. Still others said the Democratic leadership has no intention of leaving.
Kristie Greco, a spokesman for House Majority Whip James Clyburn, said her boss plans to run for a leadership position in the next Congress but is "uncertain" about which one at this point because it is not clear what the other leaders will do.
Greco added that she did not know what the other leaders were going to do or what the agenda would be in the next Congress.
"We suffered a lot of losses last night and we need to reassess and regroup," she said.
Rep. Chris Van Hollen, head of the Democratic Congressional Campaign Committee, offered a platitude Wednesday for the way forward for Democrats.
"House Democrats are committed to moving forward to create jobs for all Americans, strengthen the middle class, lower the deficit, and stand up for working Americans against the special interests," he said in a written statement.
Van Hollen also refused to accept any blame for the carnage suffered by Democrats.
"Last night's election was a perfect political storm born out of the understandable frustration felt by the American people in response to high unemployment caused by the worst financial crash since the Great Depression," he said. "The record amount of secret money spend by right-wing outside groups turned this political storm into a category 3 hurricane."
On the Republican side, victory spelled clarity: Rep. John Boehner of Ohio is expected to become the next speaker of the House while Rep. Eric Cantor of Virginia will be majority leader and Rep. Kevin McCarty of California will become majority whip.
Indiana Republican Rep. Mike Pence, who has not said publicly but is widely expected to make a bid for a gubernatorial or presidential post, has opted not to seek re-election as chairman of the House Republican Conference, the No. 4 post in the House. That likelihood opened the door for Rep. Jeb Hensarling of Texas to declare his candidacy, as has Rep. Michele Bachmann, a Tea Party champion. Washington Rep. Cathy McMorris Rodgers has said she will seek to retain her post as vice chairwoman of the House Republican Conference.
Cantor has already started reaching out to colleagues to make known his intention to stand for House majority leader by releasing a letter and governing document that promised all efforts would address job creation and the economy, shrinking the size of government while expanding liberty. The post would also give him the distinction of becoming the highest ranking Jewish member ever to serve in the House.