Pelosi says upcoming fiscal deals should include greater tax increase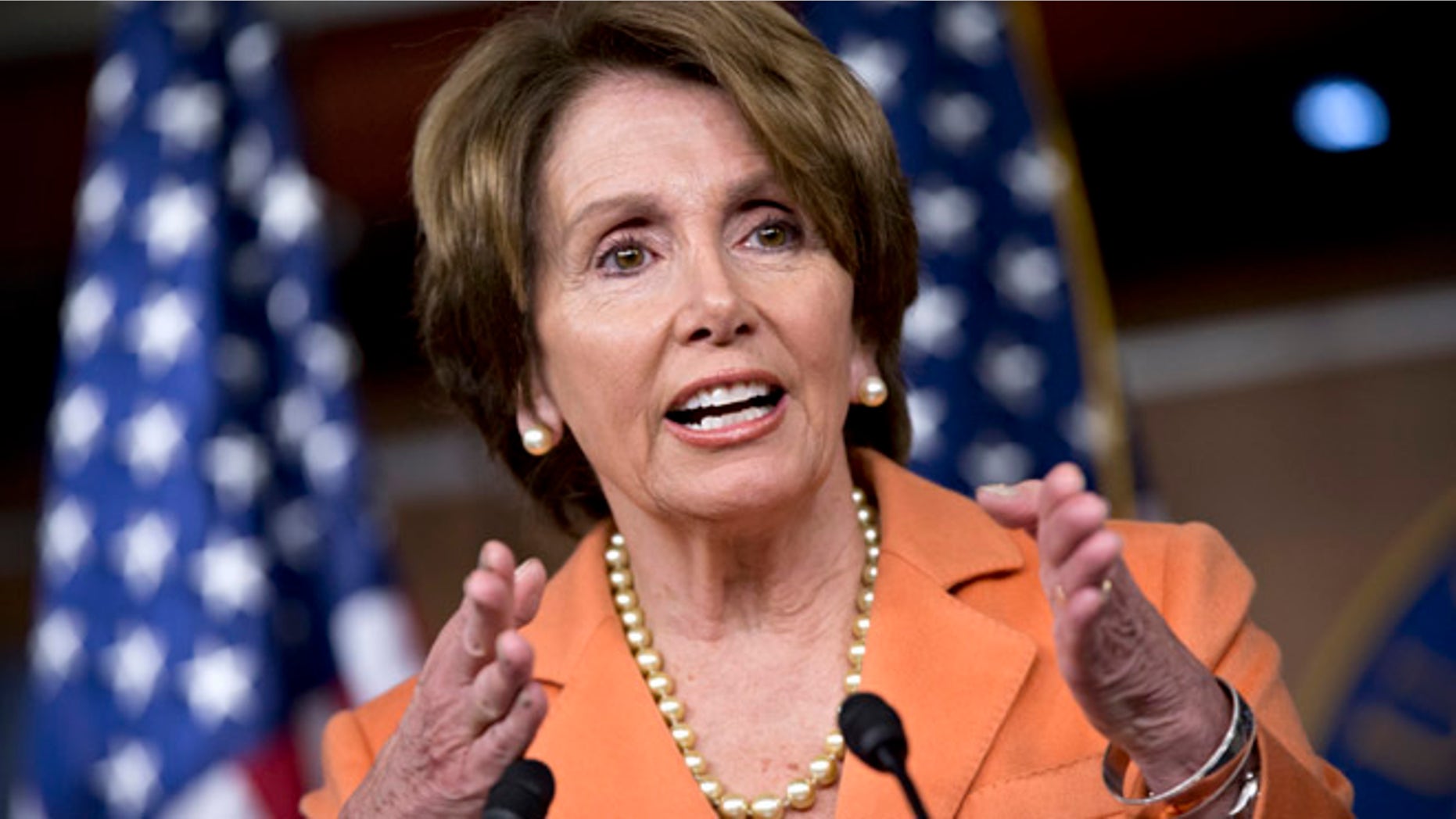 House Minority Leader Nancy Pelosi said Sunday that recent tax increases are "not enough" to solve the country's fiscal problems and argued that additional hikes should be included in upcoming deficit-reduction deals.
"The president had originally said he wanted $1.6 trillion in revenue," the House's top Democrat told CBS' "Face the Nation." "He took it down to $1.2 (trillion) … but that is not enough on the revenue side."
Pelosi declined to discuss specifics, but suggested America's higher earners and corporations might be targeted – after the January 1 deal that increased the marginal rate for the highest earners to 39.6 percent.
She said she was "fairly agnostic" about how lawmakers raise additional revenue, but implied closing loopholes and limiting deductions was a more likely solution than another wave of tax increases.
"One thing I'm not talking about is bringing in more at the expense of the middle class," Pelosi said.
Washington lawmakers face three big fiscal concerns with deadlines over roughly the next eight weeks: the debt ceiling, massive spending cuts known as sequestration and a budget resolution.
Her comments were in sharp contrast to those on Sunday by Senate Minority Leader Mitch McConnell, who said no more tax increases.
"The tax issue is over completely," he said on ABC's "This Week." "The biggest issue is our spending addiction."
Pelosi repeated Democrats' argument that they have already cut spending, pointing to the $716 billion in Medicare provider cuts under the Affordable Care Act.
She also suggested that ending incentives for U.S. oil companies was a potential target.
"Special subsidies for big oil, for example, $38 billion right there," she said.