Pelosi refuses to weigh in on possible Trump indictment or even say his name
Nancy Pelosi said a decision on Trump's indictment is 'up to the court'
Former House Speaker Nancy Pelosi, D-Calif., on Monday night refused to engage in a discussion about the potential looming indictment against former President Donald Trump in New York City.
The Democrat, who stepped down from House leadership this year, was asked during a Wall Street Journal speaking event about whether Manhattan District Attorney Alvin Bragg's case against Trump, involving alleged hush money paid to porn star Stormy Daniels, was the "right vehicle for challenging" him – or whether it will boost his chances of winning the 2024 Republican nomination.
"I think that's a matter for the courts," Pelosi answered. "The grand jury will vote and decide on the basis of evidence they have, as to whether there should be any follow-up to that information."
SOME DEMOCRATS FEAR ARRESTING TRUMP COULD BACKFIRE, QUESTION STRENGTH OF CHARGES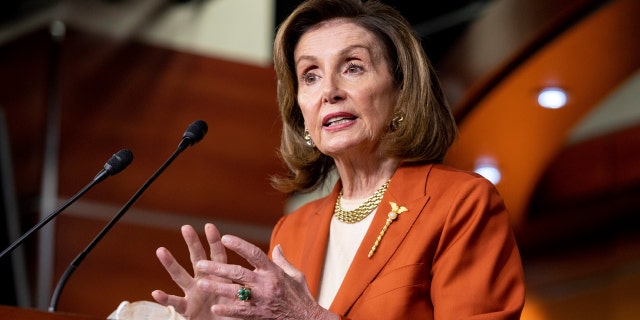 "It's not for any of us to say whether he should be indicted or not, it's the basis of the law, and the facts, and that's up to the court. So that's all I'll say about him," she said.
Pelosi ended the answer with a jab at Trump, her former political nemesis that she refused to name: "I don't like talking about him."
That response was relatively reserved for the lawmaker who spearheaded two different impeachment inquiries into the former GOP commander in chief when she was House speaker.
HOUSE DEMOCRATS EXPLODE AT GOP ATTEMPT TO 'INTERFERE' WITH MANHATTAN DA'S TRUMP INDICTMENT: 'ABUSE OF POWER'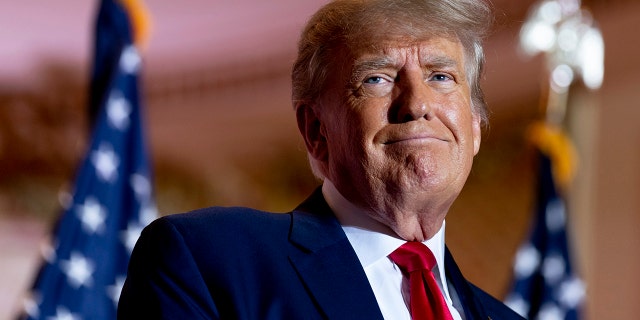 Trump had said on his Truth Social app last week that he expected to be indicted in Bragg's probe on Tuesday. No indictment was announced, but reports suggest a decision on possible charges could come as early as Wednesday afternoon. Fox News Digital reported on Monday that he had not yet been informed of a coming indictment at the time.
Pelosi is not the only Trump critic who's been reserved in their responses to the explosive rumors.
TRUMP ADDRESSES POTENTIAL STORMY DANIELS INDICTMENT IN LATE-NIGHT VIDEO ADDRESS ON TRUTH SOCIAL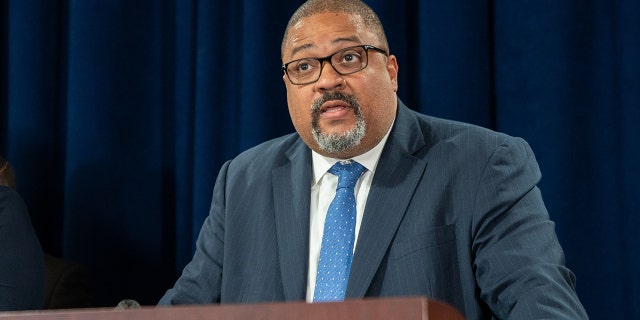 Two GOP senators who have been known to break from Trump on multiple occasions hesitated to weigh in on the matter when asked by Fox News Digital on Monday evening.
CLICK HERE TO GET THE FOX NEWS APP
"I'm really not going to comment on this until we know what happens," said Sen. Mitt Romney, R-Utah.
Sen. Mike Rounds, R-S.D., told Fox News Digital when asked if an indictment should disqualify Trump from seeking the nomination, "That'll be up to the people that vote in each state because that's where it'll be determined, but for right now, there has been no indictment at this stage of the game."