Party-Switching Congressman Faces GOP Distrust in Alabama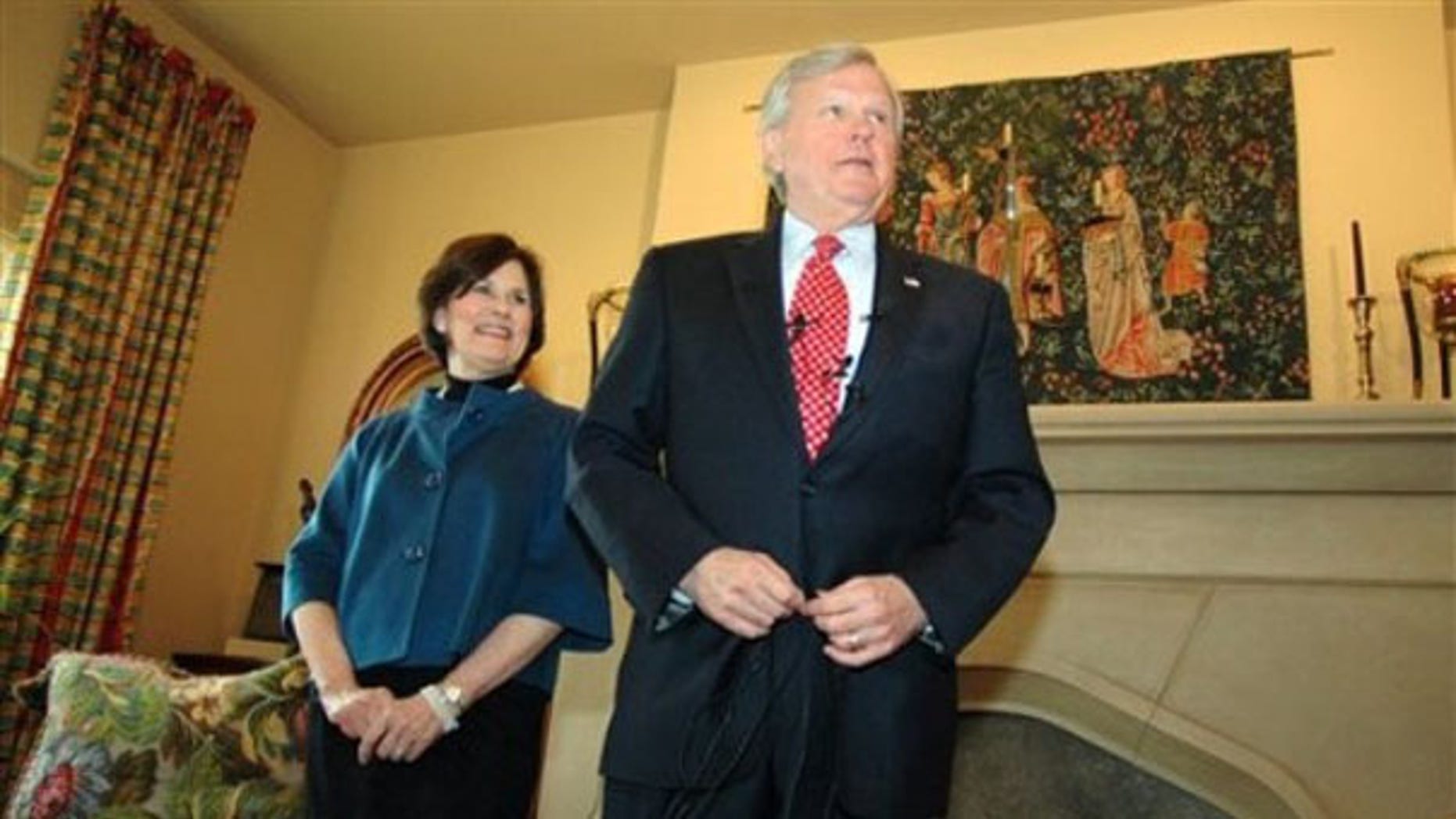 Rep. Parker Griffith, the Alabama Republican who recently crossed over from the Democratic Party, is facing a mini-revolt from some home-state GOP officials who question his loyalty to his newly adopted party.
The local Republican operations for two counties inside Griffith's 5th District passed a set of resolutions in the past week urging Republicans to elect anyone but Griffith in the state's June primary.
The Limestone County Republican Party passed a set of measures Thursday night, one of which called on Griffith to turn over all campaign money he raised as a Democrat and not use any of it in his race for re-election -- Griffith's third-quarter fundraising report showed he had $619,000 on hand. The county party also recommended that Republicans support one of the other two GOP candidates in the race.
The Madison County Republican Party on Monday passed a measure recommending the same thing, as well as urging the congressional delegation and national party not to get involved in the primary.
"His ideology has not changed," said Jim Burden, chairman of the Limestone County GOP. "He supported Nancy Pelosi. He contributed money to her. He supported Howard Dean."
Some Republicans in this northern Alabama district simply can't abide such actions, even though national party figures embraced Griffith when he crossed the aisle a month ago. But Griffith dismisses the Republican angst as the natural byproduct of a contested primary race.
"As we move forward in the campaign, I am encouraged to talk with more and more people to make certain that every Republican voter is aware of my conservative voting record," he said in a written statement. "The delegation has welcomed me into the party with open arms, and I am encouraged by the consistent support I have received."
The tension puts Griffith in the middle of accusations of party disloyalty from both sides of the aisle.
After Griffith signed a pledge to repeal a health care reform bill, the Democratic Congressional Campaign Committee pulled up a local article from 2006 that said he supported universal health care.
"North Alabama families are quickly learning not to trust anything Parker Griffith says," the DCCC said in a statement.
But Griffith on Thursday denied he was a political opportunist. He said he switched parties because the Democratic Party leadership was taking the country "so far to the left that it's on the verge of a cliff."
"All the pundits said that I could be re-elected as a Democrat, and so it was not me being re-elected. It was more about my convictions," he told Fox News. "I cannot defend the Democratic Party in my district."
The other GOP candidates running for Griffith's seat are Madison County Commissioner Mo Brooks and businessman and Navy veteran Les Phillip.
Madison County GOP Chairman John Noel, who voted against the anti-Griffith resolution Monday, said he's not hearing "much concern" about Griffith from local Republicans, despite the actions of the county parties.
"He can be anything he wants to be," Noel said.
Alabama state GOP spokesman Philip Bryan said the state party is not concerned about Griffith's party loyalty.
"We don't have any concerns on Congressman Griffith's sincerity about his allegiance to the party," Bryan said. But he said the state will not meddle in the primary.
"We recognize that there are three people in this race and aren't getting involved in the primary and wish all three candidates the best," he said.
FoxNews.com's Judson Berger contributed to this report.